February 6, 2023 4:47 pm
Mobily, Ericsson partner at LEAP 23
To expand Mobily Pay services in Saudi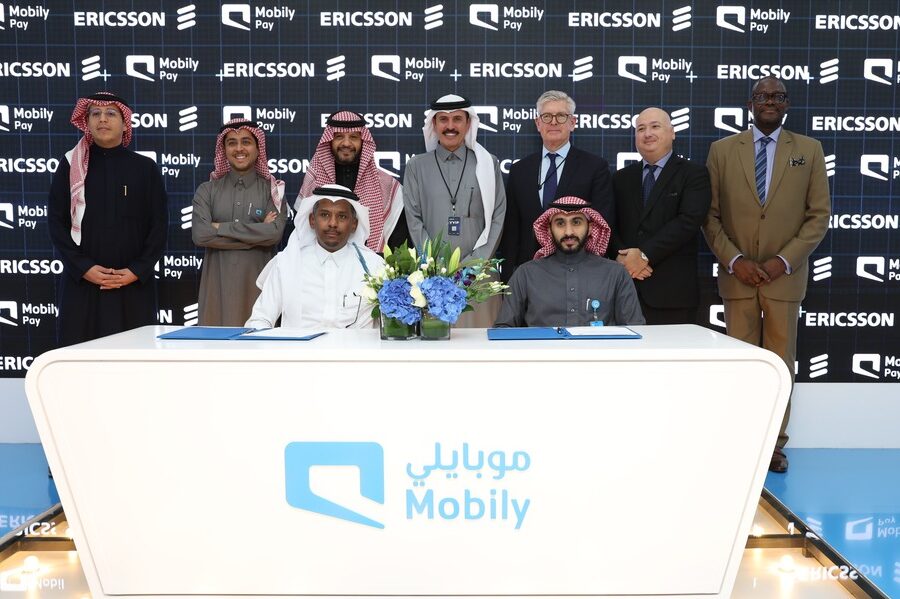 Mobily Pay partners with Ericsson at LEAP 23
In partnership with Ericsson, Mobily, the leading digital partner of the international technical conference LEAP 23, has announced, during LEAP 23, the launch of Mobily Pay recently in the Kingdom of Saudi Arabia (KSA).
Mobily Pay is a mobile financial service available to all the users in the Kingdom to conduct personalized financial services like contactless payments, money transfers, international remittance, digital card payments, cash-back, bill payments, mobile top-up, and more, secure and at their convenience.
In accordance with the agreement signed last year between Mobily and Ericsson, Mobily Pay is built on the Ericsson Wallet Platform, a fintech platform that provides secure, simple, functional, and relevant financial management by delivering easy-to-use financial services to Mobily's customers.
Read more: UAE's "Etisalat" seeks to increase its stake in Saudi "Mobily"
Ayman Abdullah AlEissa, Chief Executive Officer at Mobily Pay says:" Mobily Pay is live and we have already witnessed its fast adoption in the Saudi market. It will improve the lives of Mobily Pay users by making financial services personalized, quick, secure, and easy for everyone. Deploying the Ericsson Wallet Platform solution, Mobily is actively contributing to the Digital Transformation Vision in line with Saudi Vision 2030 by advancing from cash to a cashless digital transactions society."
As part of this partnership, Ericsson will also evolve and enhance the Mobily Pay platform with a futuristic roadmap leading to full-service Digital services and Financial capabilities supported by smooth operations and maintenance with managed services for the fintech solution.
Ekow Nelson, Vice President at Ericsson Middle East and Africa says: "We are proud to enable the launch of the state-of-the-art mobile and digital financial services in an established and developed market like Saudi Arabia.  This a step-change in the evolution of the Ericsson Wallet Platform that enhances Mobily Pay's contribution to introducing innovative financial services for its consumers, anytime, anywhere. The launch of Mobily Pay will enhance the Kingdom's move towards digital transformation."
At present, more than 342 million people worldwide currently use Ericsson Wallet Platform solutions delivered by communications service providers and processes over 2.6 billion transactions every month.
For more on telecom topics, click here
Exclusives