July 5, 2022 3:22 pm
Euro tumbles to its lowest level vs the US dollar since 2002
Several factors led to this decline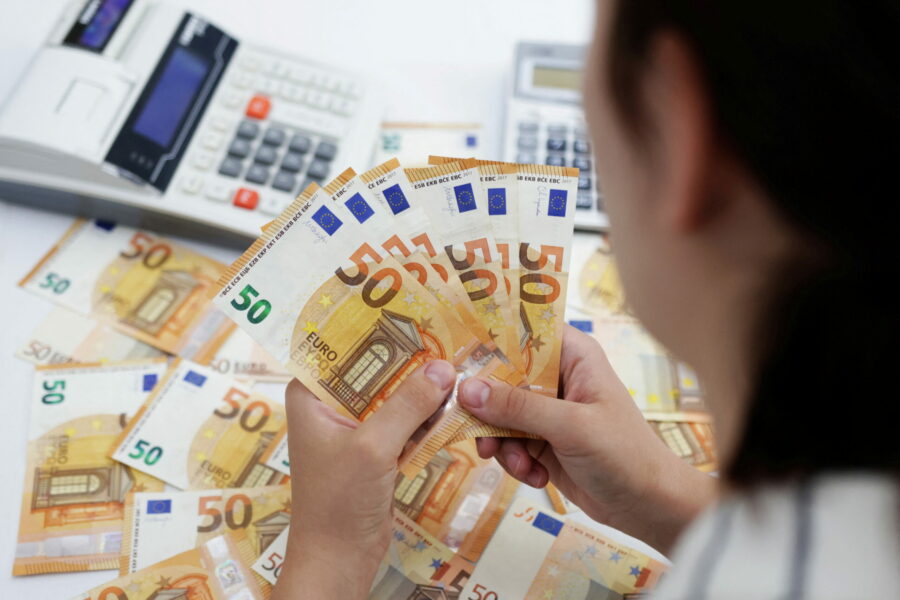 A woman holds Euro banknotes
The euro fell to its lowest level against the US dollar in nearly 20 years on Tuesday, reaching $1.0306 per euro, weighed down by energy-related tensions in Europe and the strength of the US currency, driven by the Federal Reserve's tight monetary policy.
The dollar rose by 1.03 percent around 8:50 GMT, reaching 1.0315 per dollar against the euro, its lowest level since late 2002.
MUFG's head of global markets research, Derek Halpenny, said the risks of Europe backsliding into a recession looked to be growing after another big 17 percent jump in natural gas prices in both Europe and in Britain.
"It will continue to be very difficult for the euro to rally in any meaningful way with the energy picture worsening and risks to economic growth increasing notably," added MUFG's Halpenny according to Reuters.
Exclusives