March 17, 2023 2:02 pm
ECB announces further rate hikes of 50 basis points
Expects headline inflation to average 5.3% in 2023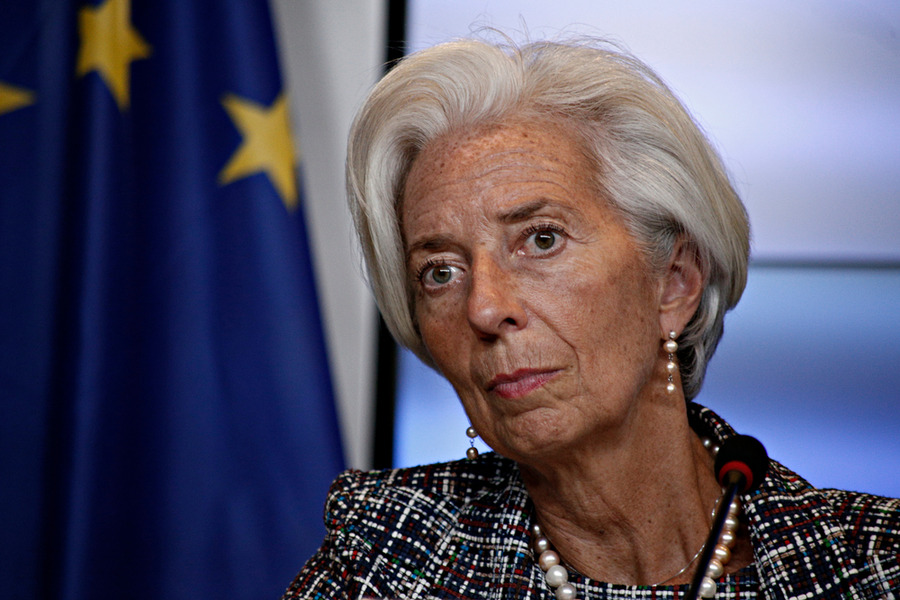 ECB President Christine Lagarde
The European Central Bank (ECB) raised interest rates by 50 basis points on Thursday, signaling that it is ready to provide liquidity to banks if needed, despite recent turmoil in the banking sector.
The ECB has been signaling for several weeks that it will raise rates again at its March meeting, even though inflation across the 20-member region remains well above the target level. Preliminary data for February showed headline inflation at 8.5%, well above the central bank's target of 2%.
Given recent banking sector shocks, some market players questioned whether ECB President Christine Lagarde would still go ahead with the move. Credit Suisse shares fell as much as 30% in intraday trading on Wednesday, and the entire banking sector ended the day down about 7%.
"Inflation is projected to remain too high for too long. Therefore, the Governing Council today decided to increase the three key ECB interest rates by 50 basis points," the ECB said in a statement. One basis point is equal to 0.01%.
"The Governing Council is monitoring current market tensions closely and stands ready to respond as necessary to preserve price stability and financial stability in the euro area. The euro area banking sector is resilient, with strong capital and liquidity positions," the central bank said in the same statement.
Read more: 50 basis points increase approved by ECB, BoE
SVB collapse
The first signs of pressure in the banking sector appeared last week when US authorities declared Silicon Valley Bank insolvent. The event caused the bank's international subsidiaries to fail, raising questions about whether central banks are raising interest rates too quickly. Goldman Sachs quickly revised its Federal Reserve rate forecast for next week's meeting, anticipating a 25 basis point increase instead of a 50 basis point increase.
Determined to reduce inflation
The ECB revised its inflation forecast. It now expects headline inflation to average 5.3% this year, then 2.9% in 2024. In December, the bank forecasted 6.3% inflation in 2023 and 3.4% inflation in 2024.
Lagarde stated that the ECB is still committed to lowering inflation.
"We are determined to return inflation to 2% in the medium term, and that determination should not be questioned," she said.
For more on economy, click here.
Exclusives