August 31, 2022 10:14 am
Ex-Soviet leader Mikhail Gorbachev passes away.. Putin's first comment
After a long struggle with a serious illness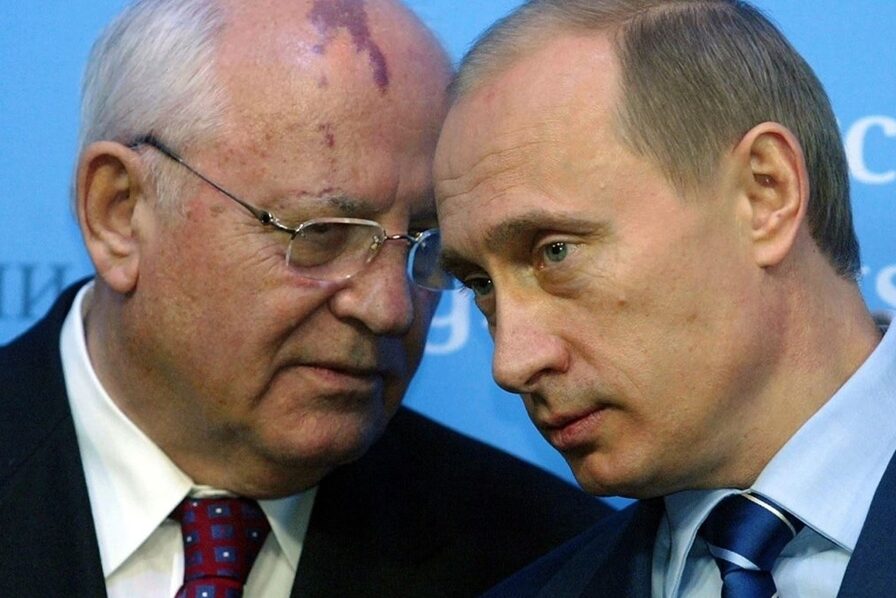 Mikhail Gorbachev and Vladimir Putin
Former Soviet Union President Mikhail Gorbachev died at the age of 91, according to Russian media.
"After a long struggle with a serious illness, Mikhail Sergei Gorbachev passed away," the Russian Presidency's Central Hospital said in a statement.
When Gorbachev took power in 1985, he unleashed a wave of political and economic reforms aimed at modernizing the Soviet Union, which was in the grip of severe crises.
Gorbachev advocated for rapprochement with the West and was awarded the Nobel Peace Prize in 1990.
Gorbachev served as Soviet Union president between 1990 and 1991 before being forced to resign on December 25, 1991, resulting in the Soviet Union's demise.
Gorbachev was the last Cold War-era leader to die.
Russian news agency RIA Novosti quoted Kremlin spokesman Dmitry Peskov as saying that Russian President Vladimir Putin had expressed his 'deepest condolences' over Gorbachev's death.
Putin will send a message today to Gorbachev's family and friends, the agency reported.
Exclusives