Abu Dhabi's economic ascent is one propelled by a forward-thinking strategy. With its sights set firmly on the future, Abu Dhabi is exerting all efforts to further diversify its economy. Speaking to Economy Middle East, His Excellency Ahmed Jasim Al Zaabi, chairman of Abu Dhabi Department of Economic Development (ADDED), and Abu Dhabi Global Market (ADGM), shares invaluable insights into Abu Dhabi's impressive flight as the "Falcon Economy" and its emergence as the "capital of capital." 
The rise of the 'Falcon Economy'
Al Zaabi launched the concept of the "Falcon Economy" last November during the inaugural edition of Abu Dhabi Finance Week hosted by ADGM. This concept resonated strongly with business leaders who want to be part of Abu Dhabi's steady rise as a premier regional and international business hub, and Al Zaabi has continued to champion it in his expanded role as Chairman of ADDED since January. 
According to Al Zaabi, "The Falcon Economy was introduced as a symbol that defines Abu Dhabi and the UAE as a growing, prosperous, liberalized and diversified economy." 
It is driven by "a strategic vision, ably supported by policies and reforms as well as structural transformations that have resulted in years of sustainable growth and development." Despite the challenges brought on by the pandemic and cyclical slowdowns in the global economy, Abu Dhabi has shown that is capable of expanding its economic horizons throughout the Gulf and beyond. 
For Al Zaabi, Abu Dhabi's positioning as the Falcon Economy has strongly highlighted the emirate's capability to become "a regional and international benchmark for development." 
The "Falcon Economy" idea also encapsulates the Abu Dhabi offer for global and regional businesses. By having a presence in the UAE capital, these companies can access new and emerging markets. They can also leverage a pool of highly skilled talent. Moreover,  businesses enjoy tax benefits, progressive regulations, access to capital and cosmopolitan lifestyle in the safest city in the world. 
Soaring statistics
ADDED is the strategic driver of the UAE's macroeconomic activities. It plays a critical role in increasing the contribution of non-oil sectors to Abu Dhabi's overall gross domestic product. ADDED is one of ADGM's key partners. 
In recent years, ADDED has been ramping up initiatives to enhance the Emirate's competitiveness through a cluster-based and diversification-focused strategy. These heightened efforts have already yielded robust results. 
For instance, it is currently leading smart manufacturing initiatives under its $2.7 billion Abu Dhabi Industrial Strategy. This builds on Abu Dhabi's 49.9 percent contribution to the UAE's overall Industrial GDP, which is worth nearly $50 billion. 
Furthermore, since the turn of the millennium, total trade has grown twelvefold while exports have expanded forty-five times. Over the past four years, the city's market capitalization has nearly quintupled to reach over $653 billion, driven by the extraordinary rise of the Abu Dhabi Securities Exchange (ADX)'s capital market. 
The Falcon Economy has also achieved notable milestones in the tech and startup scene. This can be attributed to Abu Dhabi's specialized free zone clusters that offer business-friendly environments and tax incentives. Besides that, leading global tech ecosystems also support such tech and start-up entities. 
Hub71, the city's unique tech ecosystem for start-ups which Al Zaabi also now chairs, has already doubled its resident community to more than 200. It also raised more than $1.2 billion in venture capital.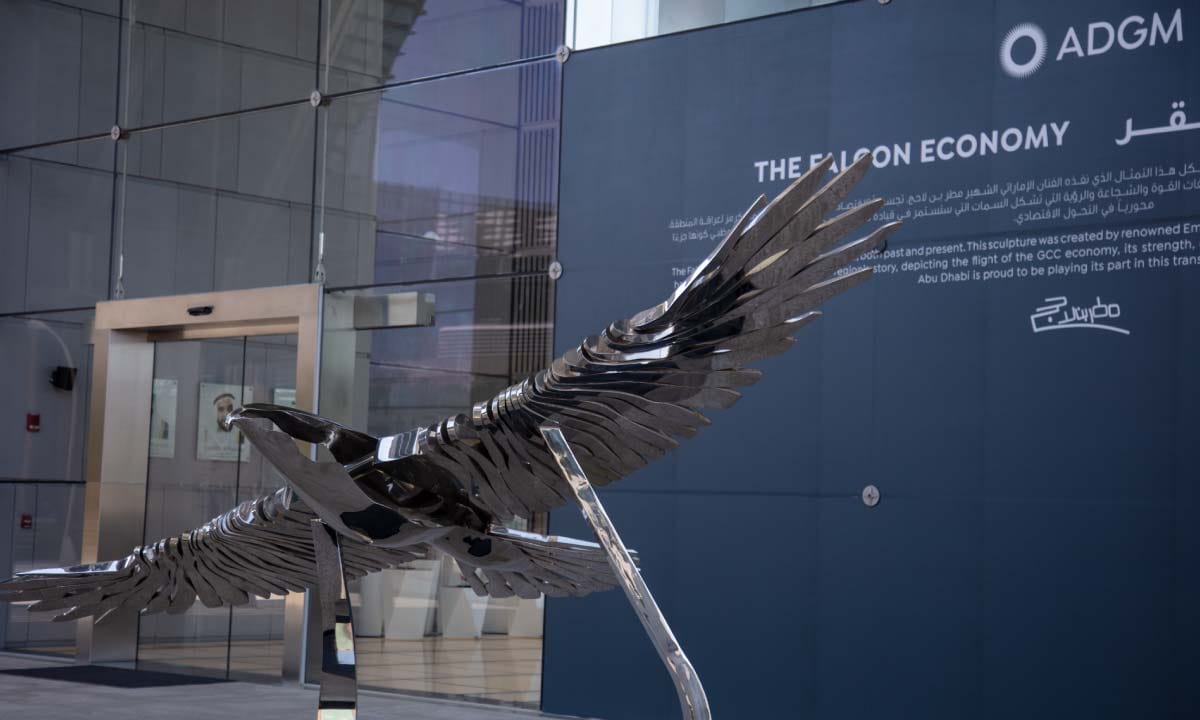 Finance in focus
In the finance space, ADGM is developing Abu Dhabi to become a regional leader. Its initiatives are laser-focused on enabling the UAE capital to become a global financial powerhouse. 
With the robust ecosystem ADGM created in Abu Dhabi, global financial institutions, family offices, entrepreneurs and leading fintech businesses have found the capital to be a place from which to grow and secure their business for the long-term. 
"This year, ADGM delivered a record increase of 35 percent in assets under management and a 36 percent increase in operational entities to reach a total of 1,590 entities and become one of the fastest-growing international financial centers," Al Zaabi said. 
With the tenfold geographical expansion of ADGM from Al Maryah Island to also now include neighbouring Al Reem Island, its jurisdiction has now grown to 14.38 square meters. This makes it one of the world's biggest financial districts. 
'Capital of capital'
Along with its flight as the Falcon Economy, Abu Dhabi has also established a sterling reputation as the global "capital of capital." Living up to such a distinguished title, Abu Dhabi has achieved staggering economic growth and diversification. Last year, its real GDP surpassed $299.5 billion, the highest in the region. This reflects a remarkable 9.3 percent growth. Over half of this GDP came from non-oil sectors. 
Further fortifying the "capital of capital" positioning is the city's impressive portfolio of financial and investment institutions. These include sovereign wealth funds, venture capital firms, institutional investment corporations, asset management companies and family offices, to name a few. 
In the financial frontier, ADGM is playing a strategic role in attracting top-tier global financial stakeholders and major players in the entire financial technology (fintech) ecosystem. 
Expanding finance sector
Recent numbers show that the city's finance sector has achieved a nearly 30 percent year-on-year growth. ADGM's assets under management in particular grew by 35 percent, housing 102 asset managers managing 128 funds. 
This year, notable hedge funds, including Brevan Howard, Ardian, Goldman Sachs, OneIM and Asian Infrastructure Investment Bank, were also established within ADGM. Legendary global macro investor, Ray Dalio, has chosen Abu Dhabi as the next strategic center for expanding his family office's worldwide footprint. 
Additionally, ADGM contributes to Abu Dhabi's position as a capital deployment hub. In 2022, it accounted for 62 percent of the sovereign wealth funds in the GCC.  It  is also home to three of the world's top sovereign wealth funds. 
According to May 2023 data, ADGM hosts a total of 96 fund and asset management firms. Among them, 57 are licensed for fund management, 14 for asset management, and 25 for both. The services offered extend to foreign fund management, virtual assets and crypto portfolios. 
Meanwhile, the current number of funds managed by ADGM's fund managers is 130. Most invested in private equity, venture capital and public equity, spanning various asset classes, including real estate and aircraft. 
Abu Dhabi's appeal
The future of Abu Dhabi's finance sector is only poised to get brighter. ADGM's forward-thinking and dynamic solutions are a major contributor. 
Al Zaabi said, "We were able to benchmark ourselves with the latest international best practices in the way we shaped our financial center, rules and regulations. Today, we are a multiple award-winning financial center and one of the fastest-growing financial centers in the region." 
Abu Dhabi's vision to be a global economic hub also comes with numerous advantages that fuel its growth and appeal. Geographically positioned at the crossroads of the Middle East, Europe, Africa and South Asia (MEASA), its strategic location offers efficient access to fast-growing markets. With a favorable time zone, it accommodates business operations across the MEASA region, making it a prime choice for investors. 
Beyond its geographic advantage, Abu Dhabi has more than 130 double taxation treaties which foster a favorable tax environment. Abu Dhabi's monumental wealth is also evident through its substantial sovereign wealth funds like ADQ, ADIA, Mubadala, which collectively manage over $1.3 trillion. This financial prowess attracts family offices that oversee assets exceeding $200 billion. Their presence has, in turn, drawn more renowned names in the global financial sector to establish regional bases in Abu Dhabi. 
Moreover, ADGM maintains progressive and robust regulatory ecosystems. ADGM is the only jurisdiction in the MENA region to adopt the direct application of English Common Law combined with international best practices. Its risk-based approach has also introduced pioneering regulations for venture capital, private capital markets, commodity products and environmental instruments. 
The Abu Dhabi Investment Office has also been instrumental in attracting foreign direct investment. Thanks to their regulatory changes and government policies, the UAE experienced record-breaking FDI (Foreign Direct Investment) inflows in 2022. It hit $22.8 billion, the highest in the country's history. 
ADFW: A top-notch finance event for the world
Innovation-driven sectors like financial services, tourism, manufacturing, agricultural technology, information and communications technology, and health services are at the core of Abu Dhabi's diversification strategy. 
With the city's proactive measures, strategic location and regulatory appeal, it is not surprising that it is achieving the economic growth it enjoys today across various sectors. However, not one to be complacent, ADGM is keen on maximizing available platforms to further bolster Abu Dhabi's status as the "Falcon Economy" and the "capital of capital." 
One of the most important is the Abu Dhabi Finance Week, which was first launched in 2022. 
In its second year, the event has adopted the theme "Investing in the Transition Era." The editorial agenda across several event pillars will zero in on the pivotal shifts in the economic, technological and environmental landscapes, which will undoubtedly impact global finance and world economies in the next decade. 
"Navigating through these complexities and the challenges of this transformative phase, ADFW acts as the perfect platform to gather impactful decision-makers who look at these aspects as opportunities," Al Zaabi said. 
"By investing in the transition era, ADFW stands as a platform that is not just about adapting to change but also seizing the opportunity that propels us toward a brighter, more prosperous future," he added. 
ADFW highlights
For this year's ADFW, which will take place from November 27 to 30, delegates are in for an engaging and insightful experience covering various topics. These include emerging trends in fintech such as blockchain, artificial intelligence, digital payments and open banking. There will also be sessions dedicated to the global economic outlook. Experts will offer information on geopolitical developments, market trends and macroeconomic forecasts. Sustainability and environmental, social and governance factors will also take center stage, highlighting the importance of responsible financial practices. 
Two new events introduced this year further enrich the ADFW experience. The "Abu Dhabi Economic Forum" will convene financial leaders to discuss Abu Dhabi's rise as the "capital of capital" as well as a global economic and financial hub. Meanwhile, the "Global Financial Regulators Summit" will gather global regulators in a closed-door setting to address critical issues in finance, such as fostering innovation while safeguarding billions of financial services users. 
Sustainability at the core of Abu Dhabi's growth
The success of ADFW lies in recognizing the true potential of capital, technology, innovation and talent and wisely investing in them – and evolving to keep up with the fast-paced changes in the global economy. Amid all these developments, sustainability remains a core focus. 
ADFW coincides with the UAE's hosting of COP28, the world's foremost climate-related event. And as such, ADGM is maximizing the opportunity to delve into the sustainability aspect of the Abu Dhabi's development, as part of the UAE and as a member of the international community. 
In the upcoming ADFW, participants can attend the R.A.C.E Sustainable Finance Forum. R.A.C.E. stands for Regulations, Awareness, Collaboration and Ecosystem. 
This forum will touch on critical aspects such as regulatory frameworks for sustainable finance. Raising awareness among companies about sustainable practices and creating a holistic ecosystem that supports these crucial factors will also be discussed. 
These topics underscore ADGM's efforts to align with the UAE's declaration of 2023 as the "Year of Sustainability." 
The event, which will run in parallel with COP28, will be organized in partnership with The Economist. 
Read: Abu Dhabi Finance Week 2023: Global gathering of financial titans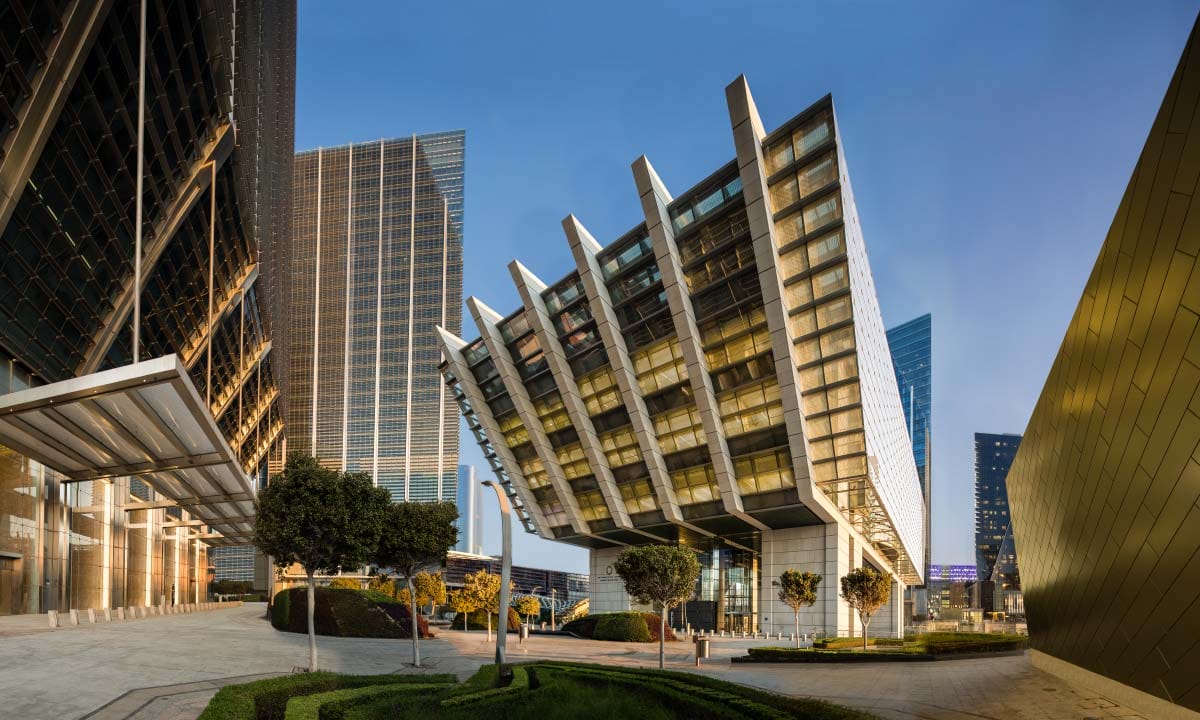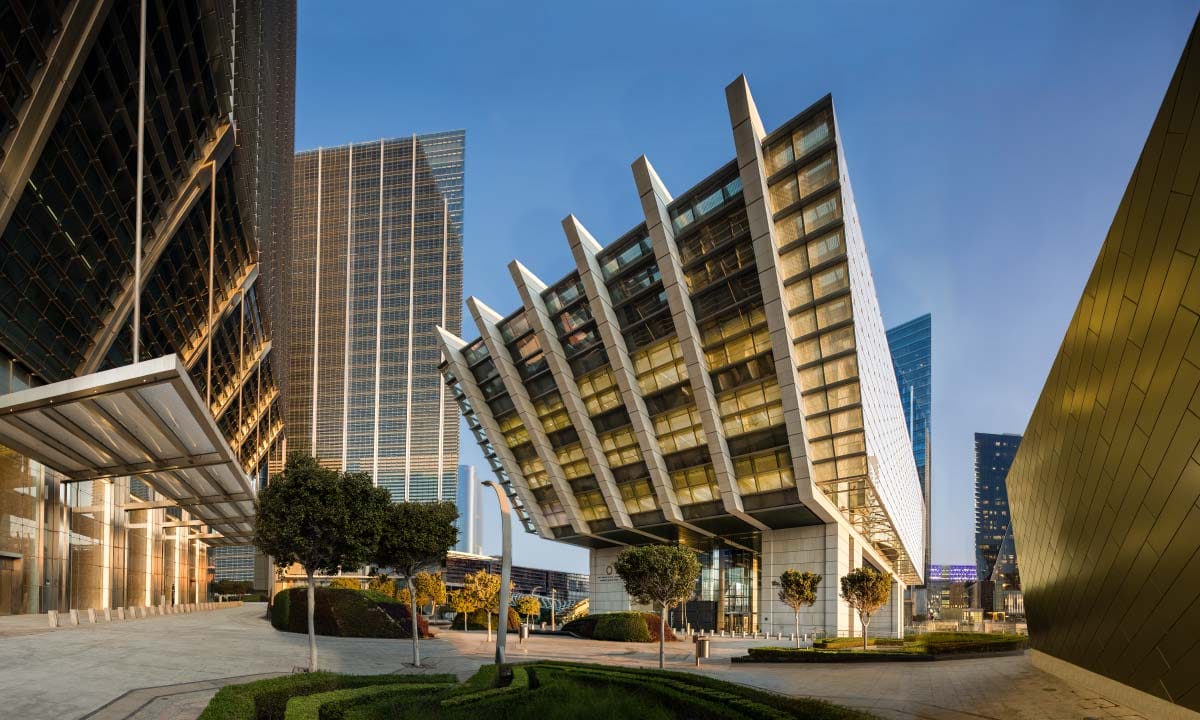 Pioneering initiatives
"ADGM has been pioneering initiatives for sustainability through its efforts in promoting sustainable and climate financing in the region," Al Zaabi said. 
In July 2023, ADGM unveiled a groundbreaking framework for Sustainable Finance, setting a new standard for environmentally responsible investment. 
This comprehensive framework encompasses a wide array of investment products. These include sustainability-focused investment funds, green and climate transition funds and portfolios, discretionary managed portfolios, and sustainability-linked bonds and sukuks. 
Companies based in ADGM also follow stringent requirements for Environmental, Social, and Governance (ESG) disclosures. For products and services that meet its rigorous minimum standards, it bestows an esteemed designation to recognize their compliance. 
ADGM's Financial Services Regulatory Authority also introduced environmental instruments recently, allowing carbon credits and offsets to be traded. This complements ADGM's existing regulation of carbon offsets. It is playing a pivotal role in establishing the world's first regulated voluntary carbon offsets exchange, AirCarbon, right within ADGM. 
A bright vision for the future
Abu Dhabi's future looks promising, given all the milestones it has achieved in recent years. Institutions like ADGM and ADDED are at the helm of advancing the city's economic diversification. A robust financial sector and heightened sustainable endeavors are at the backbone of the UAE capital's economic engine. Another major driver is a comprehensive industrial strategy. 
In making Abu Dhabi a competitive industrial hub, the government has been injecting substantial investment into six key programs. The objective is to more than double the size of Abu Dhabi's manufacturing sector to $46.8 billion by 2031. The key to achieving these goals is enhancing access to financing. Streamlining the ease of doing business and attracting FDIs are also vital. 
Abu Dhabi's Industrial Strategy also aims to create 13,600 skilled jobs. The specific focus is nurturing local talent while boosting trade with international markets. This strategy could result in a 143 percent increase in Abu Dhabi's non-oil exports by 2031, totaling $48.7 billion. In support of this, ADDED introduced the Land Incentives program and the Energy Tariff Incentive Program. These initiatives offer preferential rates for industrial land leases and utilities, further promoting the growth and development of manufacturers. 
Nurturing a conducive environment
These undertakings boil down to nurturing a regulatory and legal framework conducive to economic activities. They also help in creating a secure and efficient business environment for the industrial sector – and beyond. 
"The economy that we are building with a leading IFC at its core is of global significance. Our efforts will also be instrumental in the global energy transition. As well, the approach that we are taking is aimed at propelling the UAE to greater heights. It will be a leading economic entity in the community of nations," Al Zaabi said, 
"Looking forward, we will be doubling down on our efforts to achieve even more in this transitional era. Just as the falcon was the symbol of our nation's birth, it will be a symbol of our future. We will work together in laying the foundation for the Falcon Economy to prosper for decades to come." he added. 
About H.E. Ahmed Jasim Al Zaabi, chairman of Abu Dhabi Department of Economic Development (ADDED) and Abu Dhabi Global Market (ADGM)
H.E. Ahmed Jasim Al Zaabi holds several key positions in the UAE capital of Abu Dhabi. Most notably, he is the chairman of the Abu Dhabi Department of Economic Development (ADDED), the agency overseeing the emirate's efforts to help the UAE rise as the "Falcon Economy." Additionally, he sits as the chairman of the Abu Dhabi Global Market (ADGM). The international financial center is at the forefront of the thriving finance sector in the "Capital of Capital."
Al Zaabi's career began at the Abu Dhabi Stock Exchange. He has also been a board member of the Union National Bank and Abu Dhabi Retirement Pensions & Benefits Fund. Having worked in both the private and public sectors, he brings with him strong expertise in finance and investing. Moreover, he has a Master's degree in Economics from the United Kingdom.
He's also a member of the Abu Dhabi Executive Council.
For more interviews, click here.