During a panel discussion at the Dubai FinTech Summit, experts emphasized the importance for governments to establish regulatory frameworks for Web3 assets as soon as possible, rather than waiting for the sector to mature. Ebru Pakcan, the managing director for Middle East and Africa at Citi UAE, noted that regulators in many developed markets are taking longer to respond as they work to comprehend the various elements of Web3.
The Dubai Fintech Summit kicked off at Madinat Jumeirah in Dubai on Monday, May 8 under the patronage of His Highness Sheikh Maktoum bin Mohammed bin Rashid Al Maktoum, First Deputy Ruler of Dubai; Deputy Prime Minister and Minister of Finance of the UAE; and President of the Dubai International Financial Centre (DIFC).
His Highness Sheikh Maktoum opened the inaugural of the Summit themed 'New Global Home to the Future of FinTech and Finance.'
His Highness Sheikh Maktoum said: "The participation of international industry leaders and top talent from across the world in the Summit demonstrates Dubai's role as a major driver of innovation and next-generation technologies in the region's financial sector. With Dubai providing one of the world's best ecosystems to foster the growth of FinTech innovation, it has become one of the leading hubs for driving value creation in the sector. The Summit will reinforce Dubai's emerging role in shaping the future of the worldwide FinTech landscape. I am confident the inaugural Dubai FinTech Summit will also foster more cross-border collaboration between the public and private sectors while offering a strong platform for FinTech firms to tap into new growth opportunities."
Read more: DIFC: Innovation, Fintech, driving MEASA growth and investment landscape
Growth and innovation
The opening keynote at the Summit was delivered by His Excellency Essa Kazim, Governor, DIFC, who said: "DIFC has become a major engine of growth for Dubai's economy and a significant contributor to its GDP. Having grown exponentially over the last 10 years, DIFC now contributes around 6% of Dubai's GDP. DIFC continues to enhance its ecosystem to further accelerate innovation, testing, investment, and growth. Dubai and DIFC have invested heavily in their FinTech ecosystem by creating a supportive and agile regulatory framework, providing access to funding, sandbox environments, and resources for start-ups and established companies alike. Furthermore, the Dubai FinTech Summit presents a unique opportunity for collaboration between traditional financial institutions and FinTech firms, especially with rapid AI advancements driving innovation within the sector."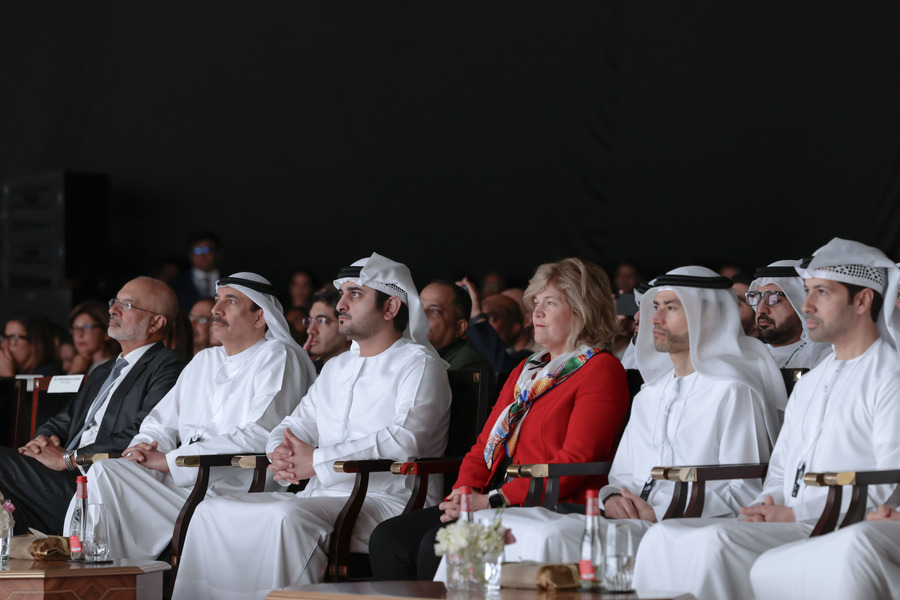 20 MoUs
With Dubai raising its profile as a global business hub, driven by its strategic location, world-class infrastructure, and investor-friendly policies, more and more businesses around the world looking to expand and grow have been gravitating to Dubai to take advantage of opportunities emerging from its diverse economy and support for innovation and excellence. At the heart of Dubai's thriving business ecosystem is DIFC, which plays an increasingly key role in leading and shaping the future of finance through innovation, sustainability, and partnerships, and by creating an environment that fosters growth and development. The signing of over 20 MoU agreements at the Dubai FinTech Summit is a further testament to the city's role in driving cross-border collaboration.
FinTech drives over 27% of DIFC's growth
Arif Amiri, CEO, of DIFC Authority, said: "DIFC's 2030 strategy is anchored around driving the future of finance through cutting-edge technology, innovation, and partnerships. The Dubai FinTech Summit is integral to this and provides a unique platform for start-ups, investors, and industry leaders, representing over 50 countries, to connect and innovate. FinTech is destined to play a significant role in shaping the financial landscape. The sector is expected to double in size from over $135 billion in 2021 to almost $270 billion in 2027. Dubai is well-positioned to lead the way in this exciting and dynamic sector. At DIFC, FinTech and Innovation companies have been a key growth driver over the past three years, contributing over 27% of the Centre's overall client growth."
Web3 innovations
The two-day summit features 5,000 global FinTech and technology experts to discuss innovations and challenges in the sector, as well as connect start-ups, investors, and industry leaders.
Organized by DIFC, the leading international financial hub in the (MEASA) region, the summit spotlight all things impacting the future of finance – from Web 3.0, metaverse, and blockchain to decentralized finance, regulation, and policymaking, and the greater need for increased financial inclusivity.
More than 100 FinTech exhibitors participate in the event which hosts a series of panels and fireside chats.
Click here for more news on Web3.