January 5, 2023 10:11 am
Federal Reserve: Interest rate hikes for some time in the future
FOMC meets on 31 January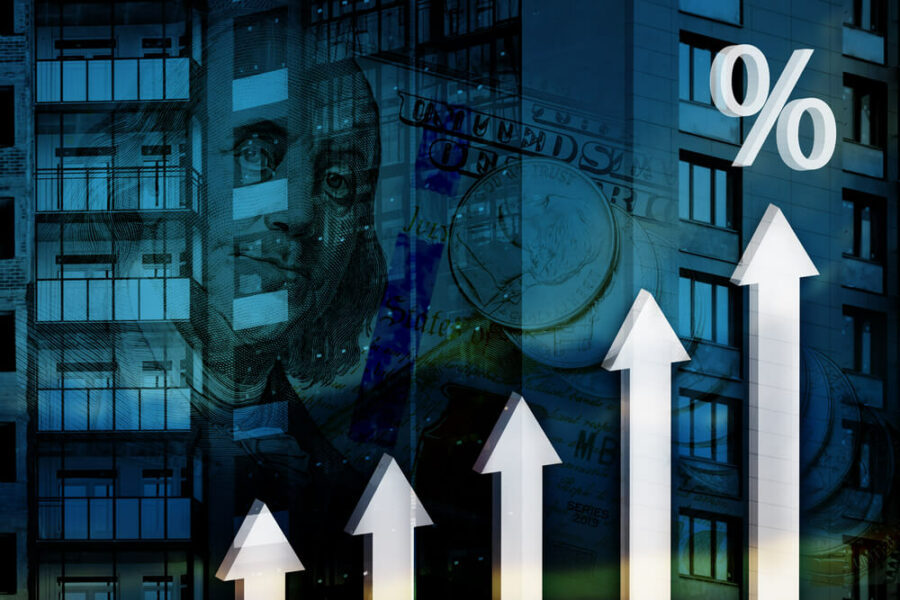 Interest rates
Federal Reserve officials are committed to fighting inflation and expect high interest rates to remain at their levels until further progress is made, according to minutes of the central bank's December 13-14 meeting.
At the meeting during which policymakers raised the key interest rate by another 50 basis points, they expressed the importance of keeping restrictive policy in place while inflation remains unacceptably high.
"Participants generally noted that the restrictive policy stance should be maintained until the data received provided confidence that inflation was on a sustained downward trajectory to 2 percent, which would likely take some time. In light of the persistent and unacceptable level of inflation, many participants commented that historical experience warned against premature monetary policy easing."
Read: Will the CBE raise interest rates at Thursday's meeting?
The increase ended a streak of four consecutive three-quarter rate hikes, raising the target range for the federal funds rate to 4.25 percent-4.5 percent, its highest level in 15 years.
Officials also said they would focus on data as they moved forward and saw "the need to retain flexibility and keep options open" with respect to policy.
Following the meeting, Federal Reserve Chairman Jerome Powell noted that while there has been some progress that has been made in the battle against inflation, he has only seen signs of pause and expects rates to remain at higher levels even after the increases have stalled.
The minutes reflected those sentiments, noting that no FOMC members expect rate cuts in 2023, despite high market rates.
The minutes noted that officials' variation with policy risks is twofold:
First, the Fed does not keep interest rates high long enough and allows inflation to fester, similar to the experience of the seventies;
Second, the Fed maintains its restrictive policy for a long time and slows the economy considerably, thus "potentially placing the greatest burdens on the most vulnerable segments of the population."
However, members said they see the risks as more likely to mitigate too early and allow inflation to spread.
"Participants generally noted that upside risks to inflation expectations remained a key factor shaping policy prospects," the minutes said. "Overall, participants noted that maintaining a restrictive policy stance for a sustained period until inflation is on a clear trajectory towards 2 percent is appropriate from a risk management perspective."
Besides raising interest rates, the Federal Reserve has reduced the size of its balance sheet by allowing up to $95 billion in proceeds from securities due for trading each month rather than being reinvested. Through the program, which began in early June, the Federal Reserve saw its balance sheet shrink by $364 billion to $8.6 trillion.
Officials may be willing to cool the pace to 25 basis point increases starting with the Jan. 31 and Feb. 1 meetings, but remain open to adopting higher-than-expected rates if inflation continues to rise. The new figures for the mega index will be released on January 12.
For more on interest rates, click here.
Exclusives