September 22, 2022 8:37 am
FED raises interest rates by an additional 75 basis points
Rates to rise until the level of funds reaches the "final price"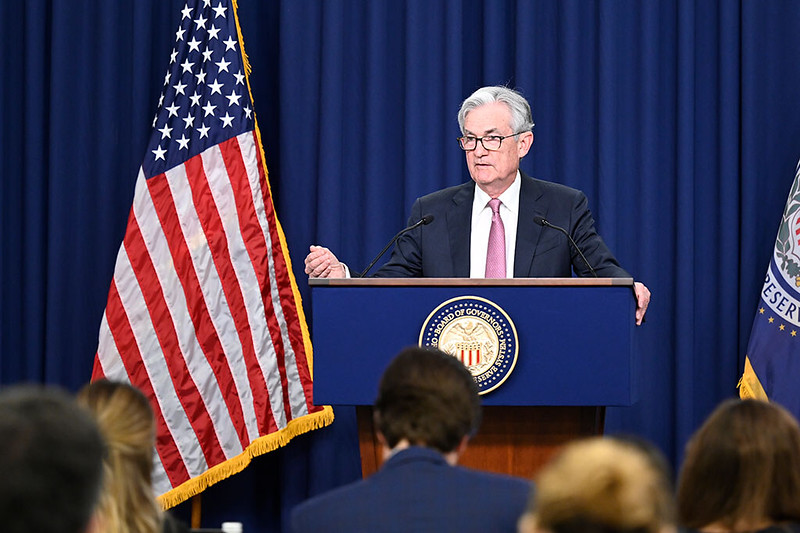 Jerome Powell- FED chairman
The Federal Reserve on Wednesday raised benchmark interest rates by another 75 percentage points.
In its quest to bring down inflation, which is near its highest level since the early 1980s, the central bank raised the federal funds rate to a range of 3 percent-3.25 percent, its highest level since early 2008, after the third consecutive rate of 0.75 basis points.
Alongside the massive increases in interest rates, Fed officials have signaled an intention to keep them rising until the money level reaches a "final rate", or the 4.6 percent endpoint in 2023.
In their quarterly updates of rate estimates and economic data, officials gathered around expectations for the unemployment rate to rise to 4.4 percent by next year from the current 3.7 percent. Increases in this magnitude are often accompanied by a stagnation period.
Besides, they see GDP growth slowing to 0.2 percent for 2022, then picking up slightly in the following years to a longer-term rate of just 1.8 percent. The revised forecast is a sharp drop from estimates of 1.7 percent in June and comes after two consecutive quarters of negative growth, a generally accepted definition of a recession.
The increases also come with hopes that overall inflation will fall to 5.4 percent this year, according to the Federal Reserve's preferred PCE price index, which showed inflation at 6.3 percent in August. The Economic Outlook summary then sees inflation fall back to the FED's 2 percent target by 2025.
Exclusives