February 23, 2023 9:00 am
FED: To continue fighting inflation by raising interest rates
Inflation "remained well higher" than Fed's 2 percent target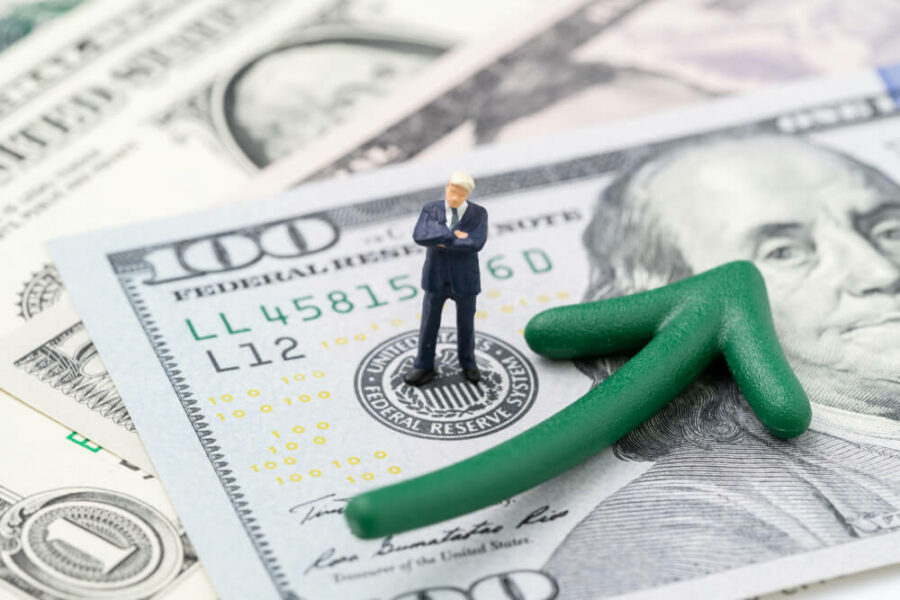 US inflation
Federal Reserve officials noted at their last meeting that there are signs that inflation is falling, but not enough to address the need for further rate increases, minutes of the meeting released Wednesday showed.
While the first meeting concluded on January 31 with a rate hike below most of those in place since early 2022, officials stressed that their concern about inflation is high.
The minutes said inflation "remained well above" the Fed's 2 percent target. This came with labor markets "remaining very tight, contributing to continued upward pressure on wages and prices."
"Almost all participants agreed that it is appropriate to raise the target range for the federal funds rate by 25 basis points," the minutes of the meeting read. Many participants said this would allow the Fed to better "determine the extent" of future increases.
However, "respondents generally noted that the increased risks of inflation expectations remain a key factor in shaping the monetary policy outlook," and that it will take to raise interest rates and keep them high "until inflation is heading towards its two percent target."
Read: US inflation resumes rising. Expect more rate hikes 
Only "a few" of the meeting participants supported a larger half-percentage-point increase in interest rates, or said they "could support it."
The minutes showed that the Federal Reserve is heading toward a potential endpoint for increasing current interest rates, as well as slowing the pace in order to approach a more cautious approach to a potential stoppage while leaving open how far rates will eventually be raised if inflation does not slow.
Cleveland Fed President Loretta Mester said Thursday that she saw a "strong" economic case for a half-percentage-point rate hike during the last meeting, a view echoed later that day by St. Louis Federal Reserve Chairman James Bullard.
Inflation Expectations
The monetary policy committee (MPC) forecast the Personal Consumption Expenditures (the Fed's preferred inflation measure) to be 2.8 percent in 2023, versus 3.2 percent for the core inflation index, both below the December meeting's expectations. Officials expected inflation indicators to fall further in 2024, with both indicators approaching the bank's 2 percent target in 2025.
The U.S. consumer price index rose 0.5 percentage points in January from the previous month, the biggest pace in three months, but slowed year-on-year to 6.4 percent.
In contrast, the labor market is high, suggesting that the Fed's increases have not yet seeped into much of the economy.
Market prices still point to a strong likelihood of another quarter-point increase in March.
The Federal Reserve is scheduled to hold its next meeting on March 21 and 22, and global markets will monitor the economic data received in the coming period as it indicates the course of monetary policy in the United States.
For more on inflation, click here.
Exclusives