November 21, 2022 1:06 pm
FIFA's revenue exceeded $7.5 bn over past 4 years
Increasing by $1 bn over the previous World Cup edition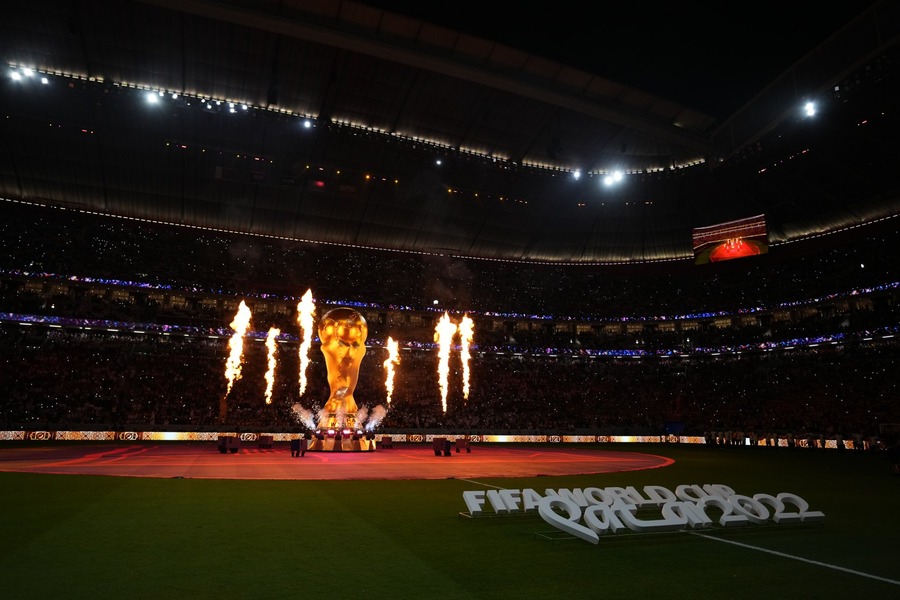 FIFA's revenues reached an all-time high with the 2022 World Cup (Image credit: QNA)
During the four-year cycle leading up to the Qatar World Cup 2022, the International Federation of Football Associations (FIFA) expects revenues has exceeded $7.5 billion, President of FIFA Gianni Infantino said.
These figures were obtained primarily through commercial agreements, such as the one reached with Budweiser, as well as deals for the sale of television broadcasting rights, according to the British news agency PA Media.
Read more: World Cup 2022: Qatar kicks off a new bright chapter in its history
Revenues presented to national federations during the World Cup opening day summit in Doha increased by approximately $1 billion over the previous World Cup edition.
According to FIFA sources, $5.4 billion will be directed to football operations and activities, including the program to support national and continental federations, in addition to other talent development programs.
The proceeds will also be used to cover the losses of other FIFA tournaments, including the Club World Cup, youth tournaments, and the Women's World Cup.
FIFA announced Sunday that nearly three million tickets for the WC in Qatar have been sold.
A FIFA spokesperson revealed that a total of 2.95 million tickets had been sold as of Sunday's opening day, noting that the kick-off of the WC saw an increase in interest for the 64 matches over the 29 days.
Exclusives