November 8, 2022 6:05 pm
Fitch downgrades Egypt's outlook to negative, affirms 'B+'
On declining liquidity and access to international markets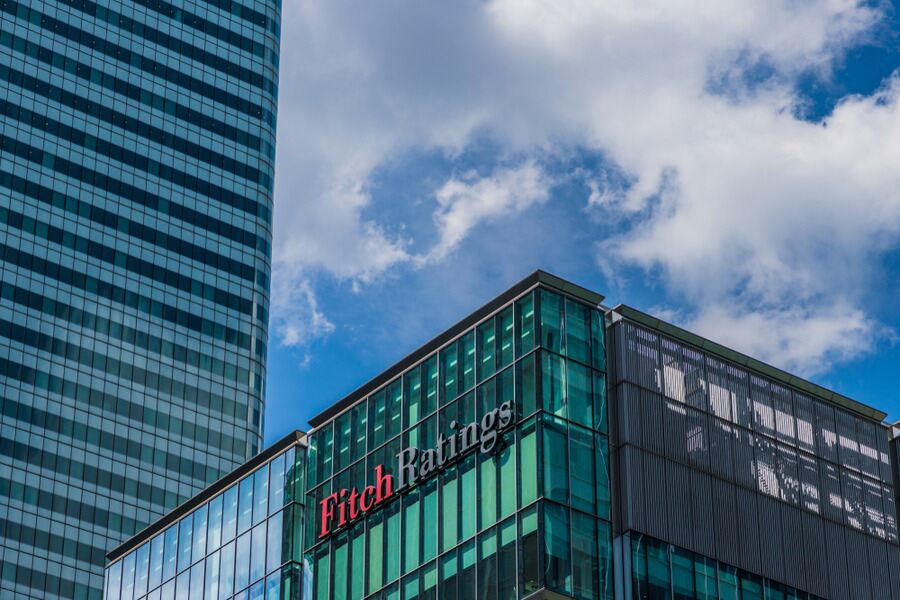 Egypt's outlook cut to negative
At a time when Egypt was preoccupied with the climate change conference, and while the International Monetary Fund's head, Kristalina Georgieva, praised Egypt's commitment to strong policies to protect its economy from successive global shocks, Fitch agency announced that its future outlook for the Egyptian economy had been reduced from "stable" to 'negative,' affirming the country's credit rating at B+.
With this cut, Fitch will catch up with its counterpart Moody's, which revised Egypt's future outlook from 'stable' to 'negative' in May while maintaining the country's credit rating at B2.
Fitch attributed the downward revision to a 'negative' deterioration in Egypt's external liquidity situation and a decline in access to international bond markets, which makes the country vulnerable to adverse global conditions at a time when the budget's current account deficit is increasing and high foreign debt maturities are approaching.
According to Fitch, the Central Bank of Egypt's foreign reserves will fall to less than $32 billion by October 2022, down from $35 billion in March and $40 billion in February.
Consequently, the reserve coverage of slightly more than three months of current external payments is less than that of the average (B), which guarantees import coverage for four months.
The rating agency indicated that while the central bank's non-reserve foreign currency assets, mostly deposits in local banks, increased to $2 billion by October from $1.5 billion in March, they were still significantly lower than the $9 billion registered in February.
Read more: Does the agreement with the IMF solve Egypt's problems?
Additionally, the volume of investment that came out of Egypt was remarkable. Fitch reported that non-resident investments in locally issued government debt are expected to fall to around $13 billion by September 2022, down from more than $17 billion in March and more than $30 billion in 2021. "Some recovery is likely as a result of the recent exchange rate depreciation, interest rate hike, and agreement on the new $3 billion 46-month extended facility from the IMF."
Moreover, according to Fitch, the adoption of a flexible exchange rate for the local currency at the end of October resulted in a 30 percent decline in the pound against the US dollar compared to 2021 levels, and it is expected that this will lead to an increase in annual inflation to 17 percent in the fiscal year 2023 and 12 percent in FY 2024.
Current account deficit
Fitch expects the current account deficit to fall to 3.1 percent of GDP ($13 billion) in FY 2023, down from 3.5 percent of GDP in FY 2022 and 4.4 percent of GDP in FY 2021.
The agency attributed the surge in FY 2022 to increased shipping through the Suez Canal, the recovery of travel revenues, and the expansion of the hydrocarbon trade surplus.
Higher freight charges in the Suez Canal and increased tourism growth will drive further improvement in FY2023.
Funding difficulties
Egypt's funding difficulties are exacerbated by public external debt maturities of approximately $6 billion in FY 2023 and $9 billion in FY 2024, excluding bilateral debt such as GCC deposits, which are likely to be replenished.
Furthermore, Egypt has allocated $6 billion in non-market external financing for FY 2023. According to "Fitch," "this will cover Egypt's financing needs during FY 2023, assuming some returns from portfolio flows to non-residents and $10 billion in foreign direct investment backed by the government's privatization plan, the majority of which will come from the GCC."
Exclusives