According to flynas' semi-annual performance report, the prominent Saudi air carrier and low-cost airline, reported a revenue surge of 46 percent for the first half of 2023 in comparison to the same period last year. Passenger numbers increased by 26 percent, reaching about 5 million passengers, while seat capacity grew by 19 percent. The upscaling of the fleet by 19 percent to 51 aircraft played a significant role in this growth.
Read more: flynas to launch new direct flights from Almaty, Bishkek, Osh and Tashkent to Jeddah
During an announcement, Bander Almohanna, the chief executive officer (CEO), and managing director of flynas expressed his pride in the company's performance during the first half of 2023. He stated that their industry-leading operational performance would help them achieve their full-year targets as they continue to expand their network, create new partnerships, and improve their operational capacities.
Remarkable performance
Almohanna attributes flynas' growth figures and remarkable performance to the growth and expansion plan that the company implemented at the beginning of the year. He also mentioned that the airline launched 10 new destinations and routes during the summer, including becoming the first Saudi air carrier to offer direct flights from Riyadh and Jeddah to Sphinx International Airport in Cairo. Additionally, in partnership with the Air Connectivity Program, flynas began operating direct flights from King Abdulaziz International Airport in Jeddah to Bishkek and Osh in Kyrgyzstan and Almaty in Kazakhstan while increasing the frequency of weekly flights to Tashkent, the capital of Uzbekistan.
Almohanna mentioned that during the Hajj season this year, flynas transported over 100,000 pilgrims from 13 countries, and they boosted their operational capacity by taking delivery of their fourth wide-body Airbus A330 aircraft in early May. Furthermore, flynas welcomed two Airbus aircraft of the next-generation A320neo, which represented the third batch of 19 new aircraft of that model scheduled to be delivered in 2023. Almohanna mentioned that flynas signed an agreement with Airbus during the Paris Air Show to purchase another 30 new A320neo aircraft as part of their fleet expansion plans.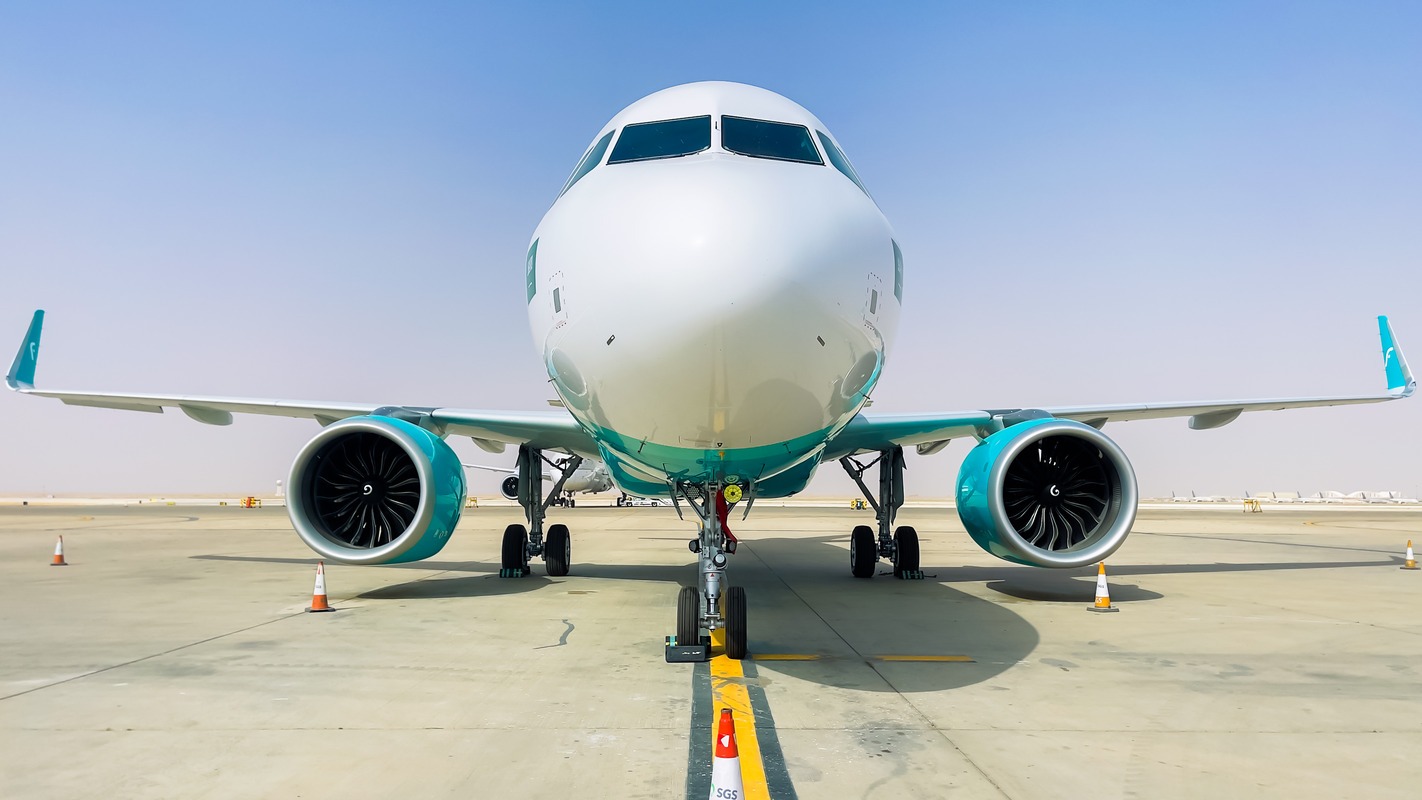 Furthermore, Almohanna stated that flynas began offering passengers on board its flights the ability to apply for a 4-day transit visa to enter the Kingdom through its website since January. The visa application follows the terms and requirements of the Ministry of Foreign Affairs' system. Additionally, flynas launched its leisure and holiday platform, nasholidays.com, in a new look. The platform allows guests to personalize their travel packages and design their ideal holidays through a single window and seamless experience.
For more news on flynas, click here.