Hilton Riyadh Hotel & Residences has announced several unique celebrations in honor of Saudi Arabia's Founding Day, which recognizes the foundation of the First Saudi State in 1727.
Conveniently located near the high-end shopping, dining, and entertainment area of Granada Mall – and within driving distance of the Financial Plaza and the National Museum – Hilton Riyadh brings all the comfort associated with the global Hilton brand and blends it with the adventure of one of the region's most up-and-coming cities.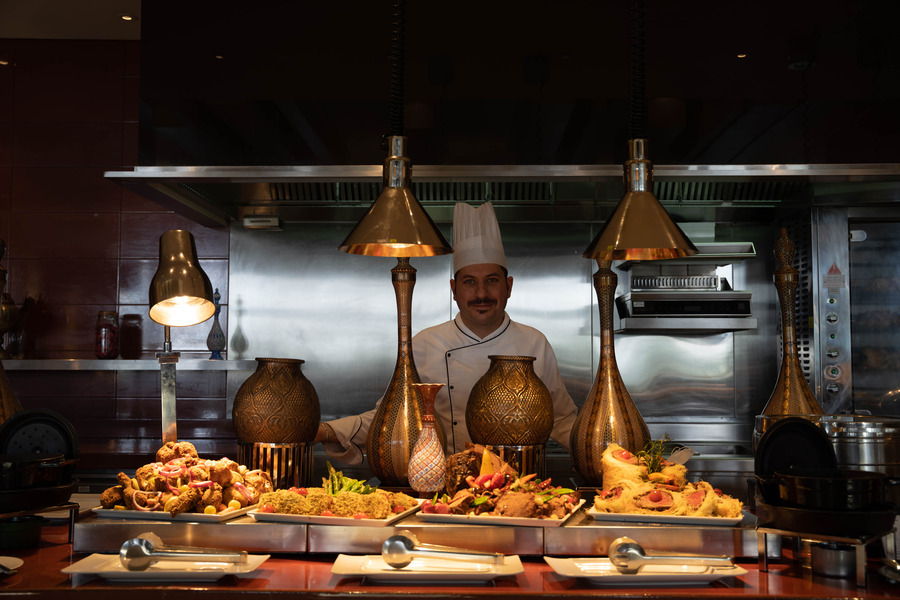 Read more: Love is in the air at Hilton Riyadh Hotel &Residences
This Founding Day, Hilton Riyadh Hotel & Residences is showcasing its pride with the patriotic decor in the lobby, featuring a tent with a traditional lounging area and live music, staff in traditional attire, and a special Saudi Dessert Corner displaying Saudi sweets from the different regions of Saudi Arabia for guests to enjoy along with some Saudi coffee. Guests will also be able to avail exciting giveaways on the day.
To satiate the craving for some traditional cuisine, specially curated Saudi-inspired breakfast and lunch buffets will also be available on February 22nd at the Teatro restaurant.
The hotel's on-site spa, eforea Spa & Healthclub, will be presenting two limited-time packages that extend through the week of the Founding Day. With a focus on balance and wellness, eforea uses marine elements and natural herbs to give guests a unique sensory experience and an unforgettable spiritual escape. From February 19th to 23rd, patrons will be able to enjoy a 1-hour long massage – enhanced with a free salt and oil scrub to rejuvenate the skin – for only SAR 460, or a 40-minute massage for SAR 230, available on any weekday between 10.00 am to 4.00 pm. For bookings and reservations, please call eforea spa at 7145.
Read more: Hilton Dubai hosts the Inaugural People of Determination
Additionally, the hotel will be running a promotion for guests to stay longer and save, where they will be able to book more nights and pay a lower rate per night between 22 – 25 February. Hilton Honors members will also have the opportunity to earn double the amount of loyalty points during their stay. The "Double Your Stay" initiative enables guests to earn an additional 2,000 points by checking out between Monday and Friday.