October 4, 2022 9:22 am
Georgieva: Saudi economy is a bright spot amid global crises
MOU with Saudi Finance to establish IMF regional office in Kingdom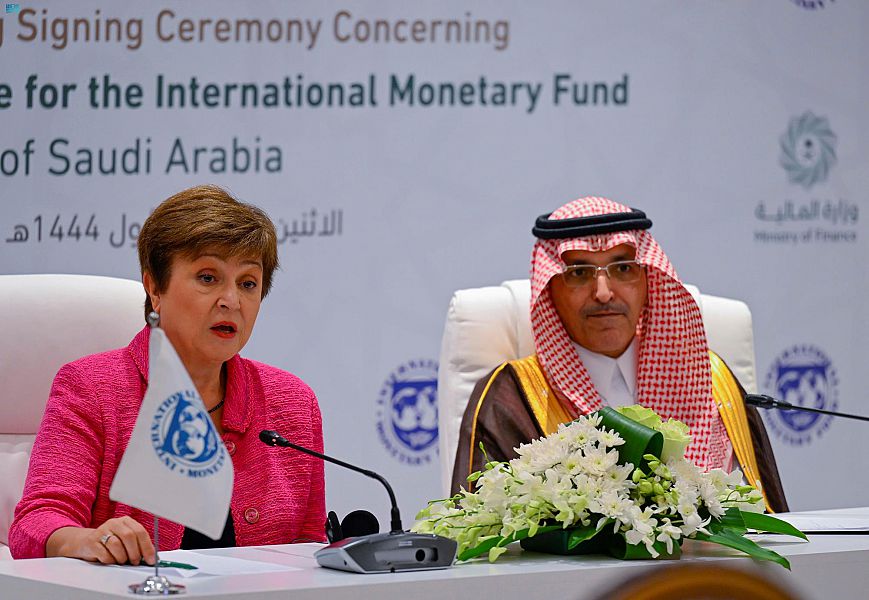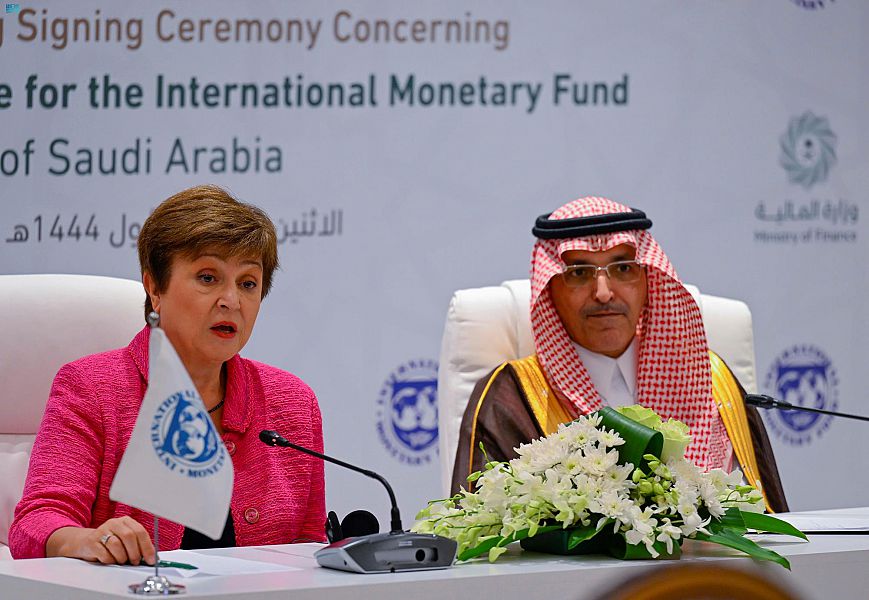 MOU signing
The head of the  International Monetary Fund, Kristalina Georgieva, described the global economy as "gloomy" but said that "the performance of the Saudi economy is a bright spot amid global crises."
Georgieva said in remarks after her meeting with the GCC Financial Cooperation Committee in Riyadh: "We are going through difficult times," stressing her keenness to discuss the prospects of economic cooperation with Saudi Arabia.
Georgieva's remarks came on the sidelines of the meeting of the Financial Cooperation Committee. The Economic Council for the Cooperation Council of the Arab States of the Gulf (GCC) was in Riyadh on Monday, headed by Saudi Finance Minister Mohammed Al-Jadaan, which was followed by the signing of a memorandum of understanding by the Ministry of Finance on the establishment of a regional office of the IMF in the Kingdom.
The IMF had predicted that Saudi Arabia would become one of the fastest growing economies in the world, with its GDP growing by 7.6 percent this year.
The head of the fund predicted that the GCC countries will achieve 6.5 percent growth this year as the momentum of economic growth in the Gulf region continues.
Al-Jadaan
For his part, Al-Jadaan said during the conference held following the signing of the MOU that the IMF agreement will meet all the needs related to the provision of advice and recommendations to GCC countries via support, coordination, and cooperation, and the agreement also works to provide and transfer knowledge that helps strengthen relations and design procedures.
Al-Jadaan looked forward to the fact that cooperation with the IMF will witness further development in the coming years.
Exclusives