July 14, 2022 10:05 am
Georgieva: The economic landscape has grown bleaker
IMF: Expectations of further deterioration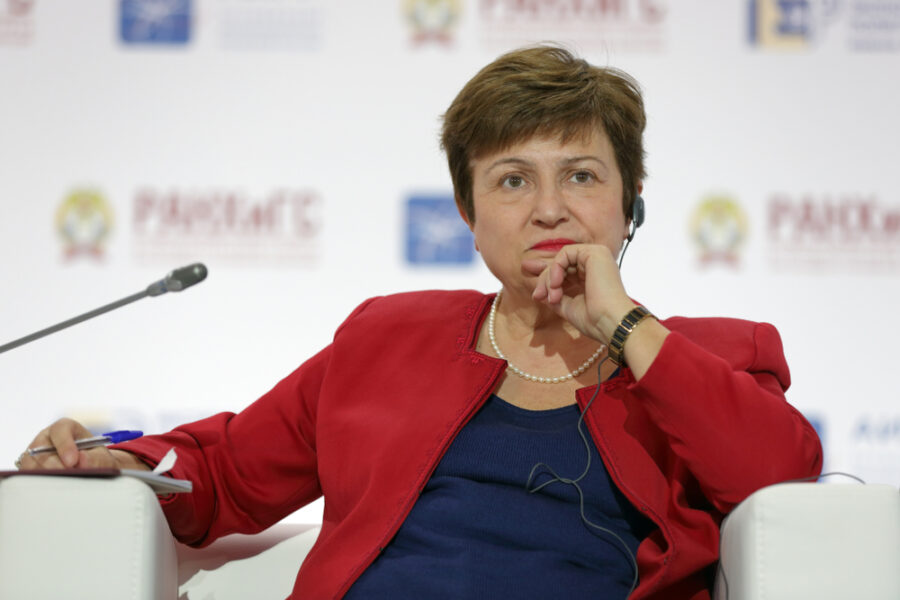 Kristalina Georgieva
The Director-General of the International Monetary Fund, Kristalina Georgieva, warned on Wednesday that the global economic landscape "has grown bleaker" and may be further deteriorated by the war in Ukraine and the rapid inflation it has caused.
The warning comes just months after the IMF cut its global growth forecasts for 2022 and 2023.
It also comes days before the meeting of G20 ministers and central bank governors in Bali next week, at a time when they face a much darker global economic outlook than before.
According to the blog prepared by Georgieva on the eve of the meeting, she says that the latest indicators of the fund indicate poor performance in Q2 2022. "Our forecasts will include a further reduction in global growth rates in both 2022 and 2023 in the World Economic Outlook (WEO), which we'll release later this month."
And she warned that "the prospects are still fraught with a great degree of uncertainty. For example, the possibility that increased disruptions in natural gas supplies to Europe will push many economies into recession and spark a global energy crisis."
She said, "The conditions will be harsh in 2022 – and perhaps even more severe in 2023, with the risk of recession increasing."
She advised to first make every effort to reduce high inflation. "Acting now will be less harmful than waiting later," says Georgieva, "because chronically high inflation can sink the ship of recovery and further harm living standards, especially for the vulnerable."
"Second: The fiscal policy should help – not hinder – the efforts of the Central Bank to reduce inflation. Countries facing high debt levels will need to tighten fiscal policy as well. This will help ease the burden of rising cost borrowing and, at the same time, complement the efforts to tame inflation through monetary policy."
And third, "We need a new impetus for international cooperation led by the G-20."
The key, says Georgieva, is to build on recent progress in areas ranging from taxation and trade to pandemic preparedness and climate change. The most urgent task of all is to act to alleviate the cost of living crisis, which is pushing another 71 million people in the world's poorest countries into extreme poverty, according to the United Nations Development Program.
She stressed that the immediate step for countries to take was to remove the recent restrictions on food exports. Such restrictions are harmful and ineffective in achieving domestic price stability. "Other measures are also needed to strengthen supply chains and help vulnerable countries adapt their food production to keep pace with climate change," she said.
Exclusives