When on September 4, 1998, Larry Page and Sergey Brin, then Ph.D. students at Stanford University, founded Google, few thought this would turn out to be a trillion-dollar company. Those who stuck around with their early investments in company stocks are also wealthy today.
Some 25 years after its founding, Google has become synonymous with internet search but also introduced several other online services like Gmail (2004), YouTube (billion-dollar acquisition 2006), and Android (2008), among others.
Alphabet, Google's parent company, continues innovating with its "Other Bets" division, which comprises autonomous driving project Waymo and DeepMind, the company's AI  research lab.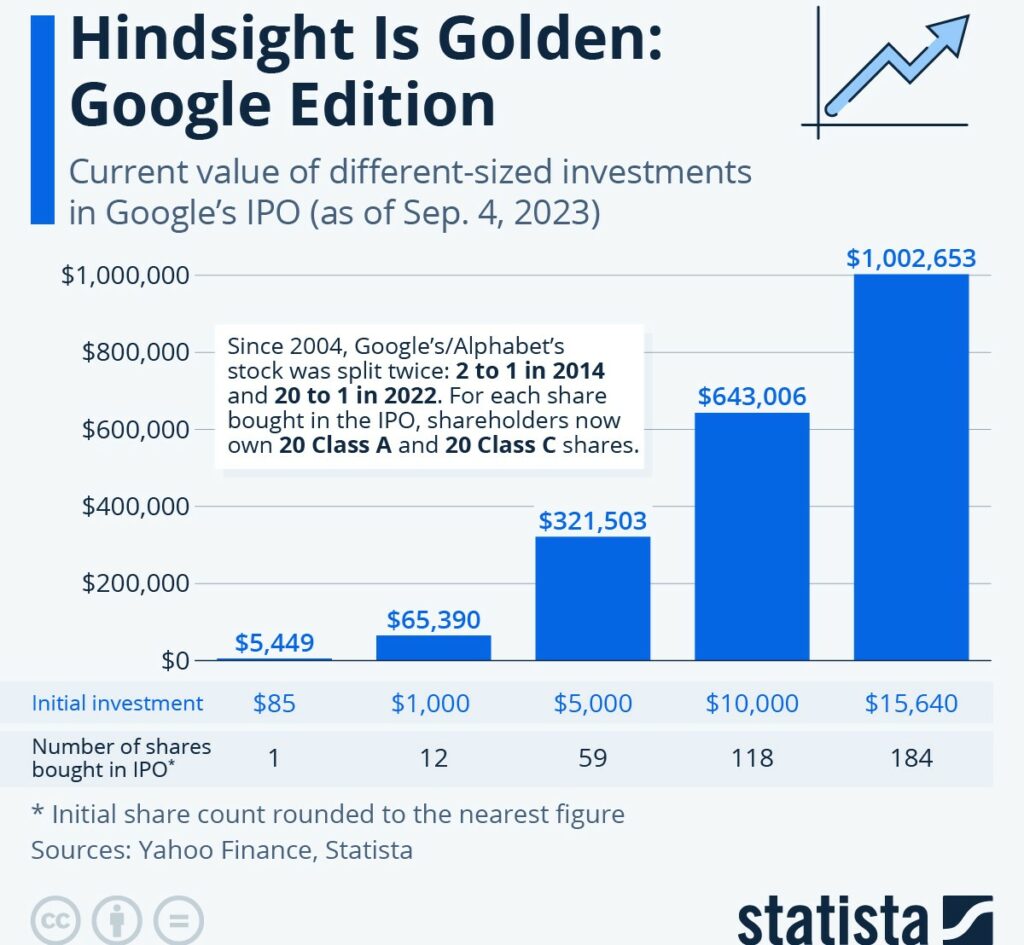 Read: Google AI offering life advice in development
Google/Alphabet is now worth more than $1.7 trillion.
An initial investment of $1,000 at the IPO price of $85 would now be worth more than $65,000. A $ 5,000 investment is now worth more than $300K, while a $15K investment is now worth $1 million.
Apple, Microsoft, and Saudi Aramco, are all currently valued above $2 trillion.
Google ad revenues
There are competitors to Google's search prowess, with companies like Yahoo, Bing and DuckDuckGo, but Google is the dominant player allowing Alphabet to generate over $160 billion in advertising revenues.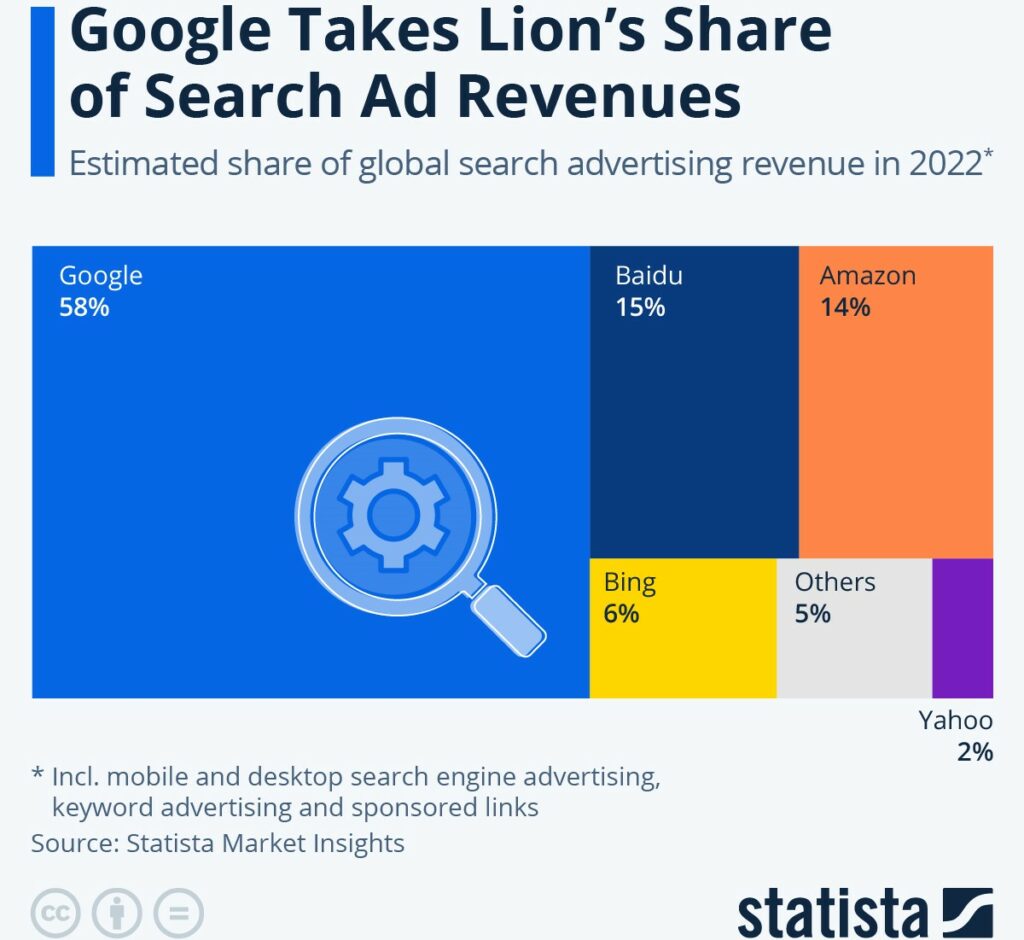 According to estimates from Statista Market Insights, Google claimed almost 60 percent of global search advertising revenues last year. Chinese Baidu second largest with a share of 15 percent, followed by Amazon with 14 percent.
For more tech stories, click here.