February 9, 2023 9:19 am
Powering a green falcon economy
Emmanuel Givanakis: "Climate Transition Funds pivotal for UAE"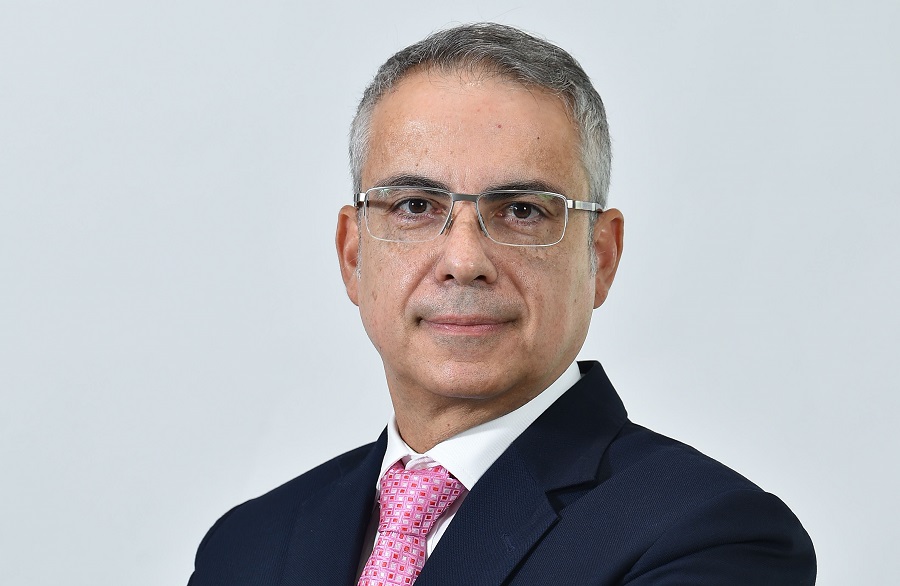 Emmanuel Givanakis, CEO of ADGM FSRA
Abu Dhabi Global Market's (ADGM) Financial Services Regulatory Authority (FSRA) advocates a progressive financial services environment by managing any potential risk exposure and undesirable impacts.
The FSRA welcomes financial services firms and institutions that wish to establish their presence in Abu Dhabi's financial-free zone.
Given the vital role the FSRA plays in the emirate and beyond, Economy Middle East held the following interview with Emmanuel Givanakis, CEO of ADGM FSRA.
What initiatives is ADGM taking to build a sustainable finance hub in Abu Dhabi and the UAE?
Positioning Abu Dhabi and the UAE as a sustainable finance hub is a strategic priority of ADGM, with sustainability rightly being of critical importance both nationally and globally. Given this, ADGM and FSRA have taken substantive measures to advance the sustainability agenda.
The ADGM Sustainable Finance Agenda was announced in 2019 and aligns with Abu Dhabi's and the UAE's efforts to become a global hub and forward its efforts toward becoming a successful model of the green economy. This was followed by several initiatives including the Abu Dhabi Sustainable Finance Declaration and the establishment of the Sustainable Finance Working Group (SFWG).
Read: ADGM exclusive: Sustainable finance key to net-zero aims
ADGM also chairs SFWG, composed of UAE financial regulators, federal ministries, and UAE exchanges, working in partnership to drive forward the sustainability agenda among its constituent members. In November 2022, the SFWG published its Second Public Statement, focusing on measures to advance ESG disclosure across the UAE, to direct firms to take account of climate change in their risk management and corporate governance practices, and to help advance the UAE Green Taxonomy.
Further, and in keeping with our agenda, ADGM announced in January 2022 the achievement of carbon neutrality by offsetting its carbon emissions, becoming the first international financial center in the world to do so.
Credibility is an essential component of a carbon offsets market, and in 2022 ADGM implemented changes to its regulatory framework to regulate carbon offsets as their own class of financial instrument by way of Environmental Instruments. This measure helped facilitate the establishment of the Air Carbon Exchange (ACX), the world's first regulated voluntary carbon trading exchange and clearing house here at ADGM.
Our recent publication of a consultation paper on a comprehensive sustainable regulatory finance framework has been another key milestone in our journey toward becoming a center of sustainable finance. Our proposals cover rules on sustainability-orientated investment funds, managed portfolios, and bonds as well as a framework for environmental disclosures by companies based in ADGM.
These measures complement our efforts to support the emirate of Abu Dhabi and the broader UAE, to not just help promote a falcon economy (the concept of a thriving, ascending economy) but a 'green' falcon economy that is essential to UAE's sustainable future.
How does a comprehensive regulatory framework developed for sustainable finance and ESG disclosures help with UAE's net zero by 2050 target?
Achieving the UAE's net zero by 2050 target will require investment from both the public and private sectors. A regulatory framework is critical to facilitate the flow of capital into projects and activities which will help achieve this target. This is because investors will not commit their capital towards sustainable investment unless they are confident that it is going to be invested into genuinely sustainable projects, in other words, that the risk of 'greenwashing' has been mitigated. Ensuring the credibility of sustainable investment products and services is therefore a core component of our proposed regulatory framework. It is an important reason why we believe investors will be attracted to the sustainability-focused products and services established under ADGM's framework. The more investment channeled towards sustainability-focused products and services in ADGM, the more capital can be channeled towards projects which will help meet both the UAE's and global net-zero targets.
It is not just the robust nature of the framework, but also the breadth and depth of our proposals which we believe will make a significant contribution to the national net-zero targets. The framework covers a wide range of investment products and services, covering sustainability-focused investment funds, discretionary managed portfolios, bonds, and sukuks. Given the transition to net zero will need to be financed through a wide range of investment vehicles and financial instruments, a comprehensive regulatory framework is essential.
Critically, all stakeholders across the UAE economy will need to take action toward becoming carbon neutral for the national net zero targets to become reality. We have taken the first step towards enabling companies incorporated in ADGM to demonstrate their commitment to the net zero target with our proposals for ESG disclosures by all large ADGM companies. This framework, combined with firms' ability to offset their carbon emissions on our regulated voluntary carbon exchange, is a powerful measure to help encourage ADGM companies to follow our lead in becoming carbon neutral and contributing to the UAE's net zero goal.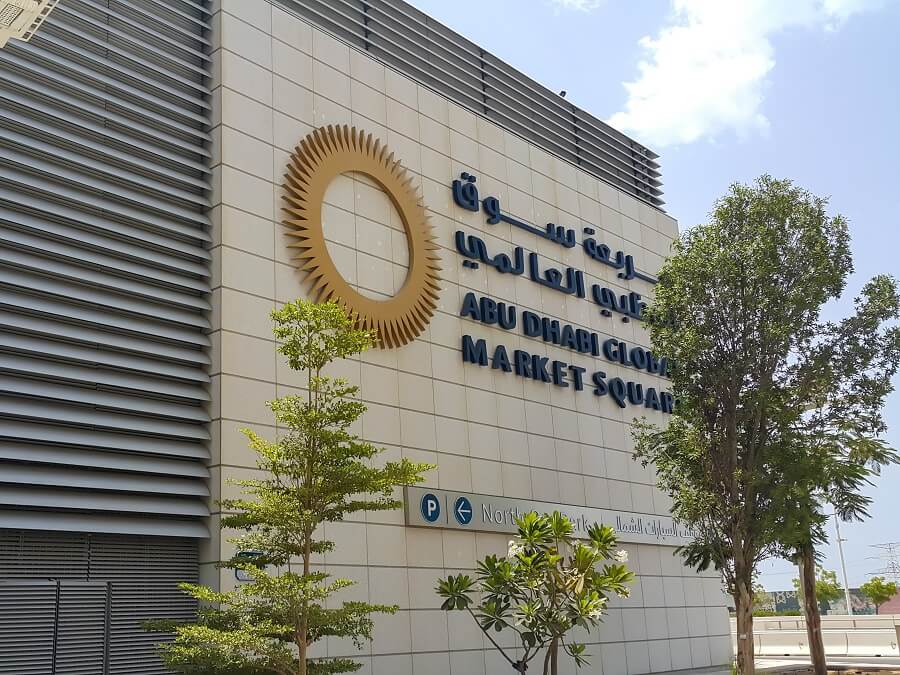 Can you elaborate on one of the investment products – the Climate Transition Fund – created by ADGM FSRA's regulatory framework and describe its potential significance in creating a green economy in the UAE?
Both globally and in the UAE specifically, the transition to net zero depends on providing capital to assets that are not currently green to help them on their decarbonization evolution. To assist in this, we created a new category of sustainable investment vehicle, one which invests in economic activities that are not yet green and require capital to help fund their transition to becoming so. We call these investment vehicles "Climate Transition Funds," and they are separate investment types to those that invest in assets that are already green (Green Funds). We believe Climate Transition Funds are pivotal for an economy such as the UAE's, where the majority of assets require capital to order to help them on their journey to becoming green. Our framework also includes robust measures to ensure the underlying assets are genuinely greening themselves in order to maintain investor trust.
We believe the creation of a Climate Transition Fund as a standalone category of investment vehicle demonstrates our status as a progressive and innovative regulator, and that it will make a tangible contribution toward facilitating investment into transitioning economies, both within this region and beyond.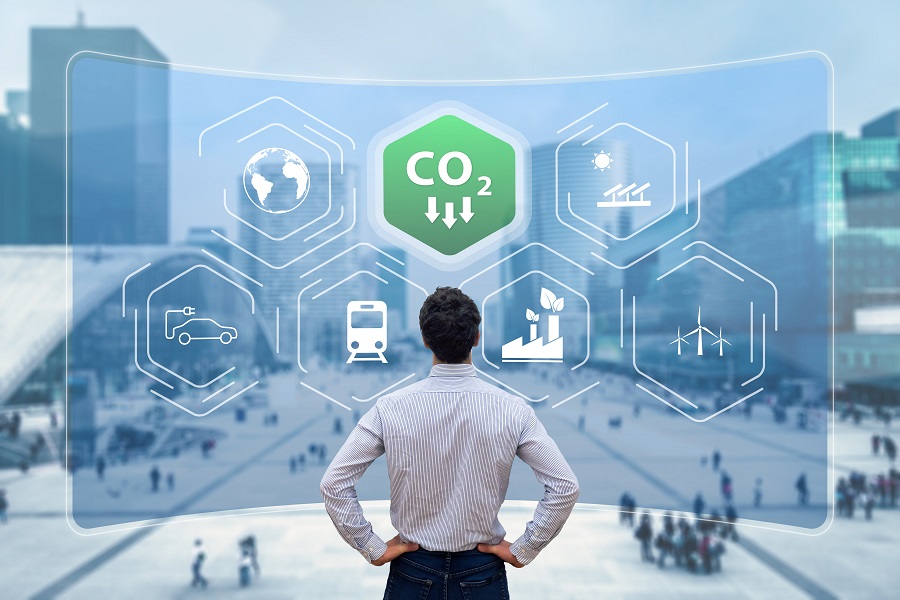 How do dedicated events for sustainable finance and ESG such as the Abu Dhabi Sustainable Finance Forum (ADSFF) and the R.A.C.E summit (part of Abu Dhabi Finance Week) help in advancing the sustainability agendas and strategies of the UAE and Abu Dhabi?
Creating awareness and facilitating the discussion are the key first steps in achieving net zero targets. It is incumbent upon all of us to deliver concrete actions that will deliver both the UAE's and global net-zero targets. Both the ADSFF and the R.A.C.E (Regulation, Awareness, Collaboration, Ecosystem) sustainable finance summit serve as extremely effective enablers for the concrete action that is now required.
Abu Dhabi Sustainable Finance Forum is an important platform for gathering both regional and global industry experts and thought leaders to share the tangible actions they have been taking, interchange ideas, and start the process of collaborating on new projects. At this year's event, we showcased companies that have launched successful investment vehicles investing in the green transition, and we also awarded companies that have demonstrably contributed to the transition to net zero. This year we also used the event to help focus minds toward delivering measurable change ahead of COP28. However, it is the projects that will arise from having those drivers of sustainability together in one forum that is the real value-add of ADSFF. It is one of the reasons why ADSFF is an extremely successful event, now having completed its fifth edition.
The R.A.C.E summit was launched during Abu Dhabi Finance Week (ADFW) last November. Workshops included discussions on financing the transition to net zero and creating regulatory frameworks to facilitate the green transition. However, again it is the network effect of having decision-makers from some of the world's largest investors in the same room as representatives from companies that are driving the transition to net zero which is the true value-add of the R.A.C.E summit at ADFW. Asset owners are searching hard for opportunities to invest in the green transition, and ADGM facilitates the meeting of asset owners with sustainability-focused companies.
The feedback regarding both events has been excellent and demonstrated the value they provide.
We have COP28 in UAE later this year. How will this global gathering impact ADGM's efforts to become a center for sustainable finance?
It is an extremely important year for the sustainability agenda, both globally and in the UAE. COP28 is certainly helping to focus minds as all national stakeholders, be they regulatory authorities, government ministries, or commercial stakeholders, are taking tangible measures to help deliver a successful COP. This includes making progress on initiatives that will help forward the UAE's net zero targets.
COP28 will also serve to highlight the significant measures the UAE has already taken, from sizeable investment in domestic renewable energy and developing its carbon offsets market to building a hub for sustainable finance, as ADGM is aiming to do. However, the true impact of COP28 on ADGM will be how it catalyzes investment in the green transition going forward, which is how we are ultimately going to deliver on the promises made at previous COPs.
ADGM's sizeable efforts in this space mean we stand prepared to host the sustainability-focused products, services, and companies that will deliver a transition to a dynamic and soaring green falcon economy.
For more on banking and finance, click here.
Exclusives