Driven by a commitment to customer satisfaction, progressiveness, and operational excellence, Miral has established a distinguished reputation for crafting immersive destinations and experiences that garner international acclaim and captivate visitors worldwide. With an impressive history of success, Miral has consistently delivered globally recognized attractions, solidifying its standing as a regional powerhouse in the industry and a trusted partner of Abu Dhabi in its endeavor to position the emirate as a prominent global tourism hub. Group CEO Mohamed Abdalla Al Zaabi shares Miral's strategic initiatives that have propelled its remarkable achievements and fostered a mutually beneficial partnership with Abu Dhabi.
How does Miral collaborate with local authorities, businesses and community stakeholders to enhance the overall tourism and entertainment experience in Abu Dhabi?
As a leading creator of immersive destinations and experiences in Abu Dhabi, Miral has been driving the growth of the leisure and entertainment sector for the past 11 years. Through partnerships, design, creation, development, operation, and management, Miral has positioned Abu Dhabi as a top global tourism destination. We have successfully brought to life immersive destinations and experiences such as CLYMB Abu Dhabi, Qasr Al Watan, Yas Waterfront, Warner Bros. World Abu Dhabi, and the world's first-ever Warner Bros. themed hotel.
In 2022, Miral was appointed by the Department of Culture and Tourism – Abu Dhabi (DCT Abu Dhabi) to oversee the Destination Management Strategy of Saadiyat Island. This appointment aimed to strengthen Saadiyat Island's position within the global culture, leisure, and business tourism ecosystem.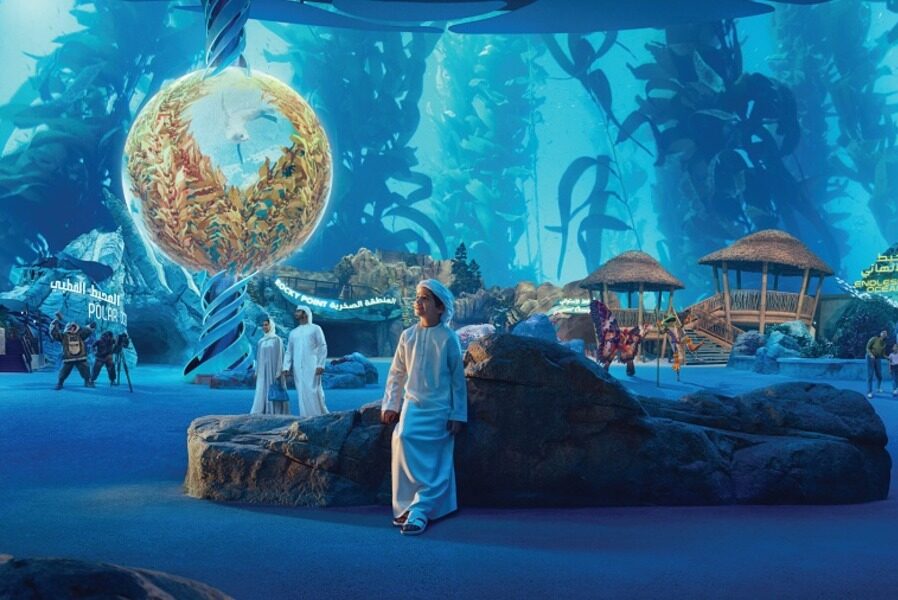 Furthermore, Miral, in collaboration with DCT Abu Dhabi, has conceptualized and is developing two exciting upcoming additions to the Saadiyat Cultural District: the Natural History Museum Abu Dhabi and teamLab Phenomena Abu Dhabi. The Natural History Museum Abu Dhabi is expected to be the largest of its kind in the region, offering visitors a 14-billion-year journey through time and space, encompassing the earliest origins of our universe to a captivating perspective on Earth's future. Miral's vision for teamLab Phenomena Abu Dhabi is to create an immersive and inspiring space at the forefront of art and technology, igniting curiosity, imagination and creativity.
We also work closely with DCT Abu Dhabi to enhance the city's overall tourism and entertainment sector. By hosting high-profile events such as music festivals, concerts, and sports on Yas Island, Miral contributes to the vibrant cultural landscape of Abu Dhabi. Notable events include the NBA Abu Dhabi Games 2022, the International Indian Film Academy Awards (IIFA), and 'The Lion King' musical, among others. Through a partnership with the Abu Dhabi Convention and Exhibition Bureau (ADCEB), Miral actively promotes the capital as a premier destination for meetings, conferences, and exhibitions (MICE), strategically targeting business events with over 500 attendees.
We have maintained a strong partnership with the Abu Dhabi Sports Council for several years, collaborating on world-class sporting events. Yas Island has successfully hosted prestigious international competitions including the Fina World Swimming Championships, Abu Dhabi HSBC Golf Championship, World Triathlon Championship Finals and FIBA 3X3.
Thanks to our enduring relationship with global intellectual property holders, Yas Island offers unparalleled entertainment experiences. Our collaboration with Warner Bros. Discovery resulted in the establishment of Warner Bros. World Abu Dhabi, the world's largest indoor theme park, as well as the opening of The WB Abu Dhabi, the first Warner Bros.-branded hotel. Building upon our success, we have recently announced plans to introduce the region's first Harry Potter-themed area, further expanding the park's immersive zones.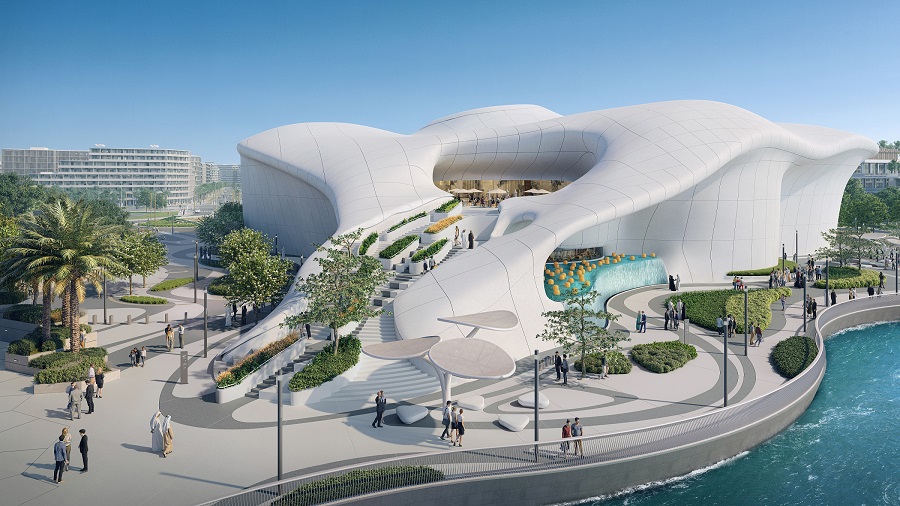 Miral places a strong emphasis on innovation and recognizes the importance of digital transformation in delivering captivating and personalized visitor experiences. In line with this commitment, we have partnered with Microsoft to launch a generative AI service, enhancing our help and information offerings for guests at Yas Island's theme parks and experiences.
Read: What's inside Miral's SeaWorld Abu Dhabi?
Furthermore, our recent collaboration with SeaWorld® Parks & Entertainment to establish SeaWorld Yas Island, Abu Dhabi, marks a significant milestone in reinforcing the capital's appeal as a prominent global tourism destination with a next-generation Marine Life Theme Park.
Overall, Miral's partnerships have been pivotal in positioning Yas Island as a premier destination for entertainment and leisure. We are dedicated to working alongside partners who share our vision of creating immersive destinations and experiences that contribute to the growth of the leisure and entertainment industry while promoting Abu Dhabi's economic diversification. 
What economic benefits have been gained from Miral group's destinations and how does the group contribute to the Abu Dhabi Vision 2030?
Miral is driven by its ambition to be a customer-centric, progressive, and efficient organization. With a proven track record of excellence, we have successfully created globally renowned immersive destinations and experiences that attract visitors from around the world. As a trusted partner in the leisure and entertainment industry, we are aligned with Abu Dhabi's vision and proudly contribute to the transformation of the sector in Abu Dhabi, as well as the economic diversification and growth of the Emirate. Our efforts position Abu Dhabi as a global tourism hub.
Over the past 11 years, Miral has been creating unique and unforgettable destinations and experiences which have helped establish Abu Dhabi as a top global hub for leisure, entertainment, and tourism. Our endeavors have brought significant economic benefits to the region, boosting tourism revenue and creating numerous employment opportunities.
At the core of Abu Dhabi's Vision 2030 lies a commitment to innovation. In 2021, we launched the Noor Initiative, a decision analytics strategy that enhances our investment in predictive data analytics and integrates innovation throughout our operations. This initiative enables us to deliver personalized experiences for local and international visitors to Yas Island while solidifying Abu Dhabi's position as a data-driven capital. We have introduced FacePass, a facial recognition technology, and partnered with Microsoft to launch a new customer-facing generative AI powered by ChatGPT, providing personalized guidance and information to visitors.
We have made significant progress in showcasing Abu Dhabi's leadership in the virtual world through a ground-breaking partnership between DCT Abu Dhabi, Aldar, Miral, twofour54, Abu Dhabi Motorsports Management, Flash Entertainment, and Yas Island. Together, we have recreated an entire physical destination across world-leading immersive platforms, a first for the UAE. This allows virtual visitors to access Yas Island and experience its wonders through the metaverse, regardless of their location.
As the leisure and entertainment industry continues to grow, it is crucial to plan for staffing and ensure that Emirati talent is well-prepared not only to be a part of it but also to lead. Miral's two-year Maharaty talent development program and the three-month Ambassador training program aim to establish a solid foundation for UAE nationals in their career development. 
What strategies does Miral employ to maintain the cultural significance and authenticity of the landmarks it manages, such as the Natural History Museum Abu Dhabi?
Building on our remarkable achievements on Yas Island, we are now applying our expertise to the management of Saadiyat Island, an equally impressive destination in Abu Dhabi. With Saadiyat Island falling under Miral's jurisdiction, we can enhance our offerings to guests from around the globe by incorporating culture and arts into their already diverse experiences. This will showcase Abu Dhabi's rapid evolution into a comprehensive tourism hub.
Our forthcoming projects, teamLab Phenomena Abu Dhabi and the National History Museum Abu Dhabi, will provide a captivating cultural journey, aligning with the Saadiyat Vision 2025. These initiatives aim to bring a new realm of educational exploration to the Abu Dhabi community.
Can you tell us about Miral's sustainability initiatives to minimize the environmental impact of its operations?
Environment is one of Miral's three pillars in our new brand vision, along with people and community. We prioritize the environmental impact of our destinations and experiences, striving for sustainable growth. This commitment aligns with Abu Dhabi and the UAE's visionary goal of achieving clean energy and net-zero objectives through innovative solutions. Sustainability is not just a moral duty but also a strategic advantage that adds value for our customers, partners, and society as a whole.
We partnered closely with Emerge, a joint venture between Masdar and French multinational utility company EDF, to inaugurate the Warner Bros. World Abu Dhabi's 7-megawatt peak (MWp) rooftop solar photovoltaic (PV) project. This initiative allows us to generate 40 percent of the theme park's annual energy demand using approximately 16,000 solar modules covering 36,000 square meters of roof area. Furthermore, we collaborated with Emerge to develop a rooftop solar PV system for SeaWorld Yas Island, Abu Dhabi, which promotes energy efficiency and reduces carbon footprint.
As part of the Year of Sustainability, the marine life theme park is meticulously designed to integrate Sheikh Zayed's legacy and deep respect for nature into all park operations. It also plays a vital role in raising environmental awareness and safeguarding marine life in Abu Dhabi, the UAE, and the broader region.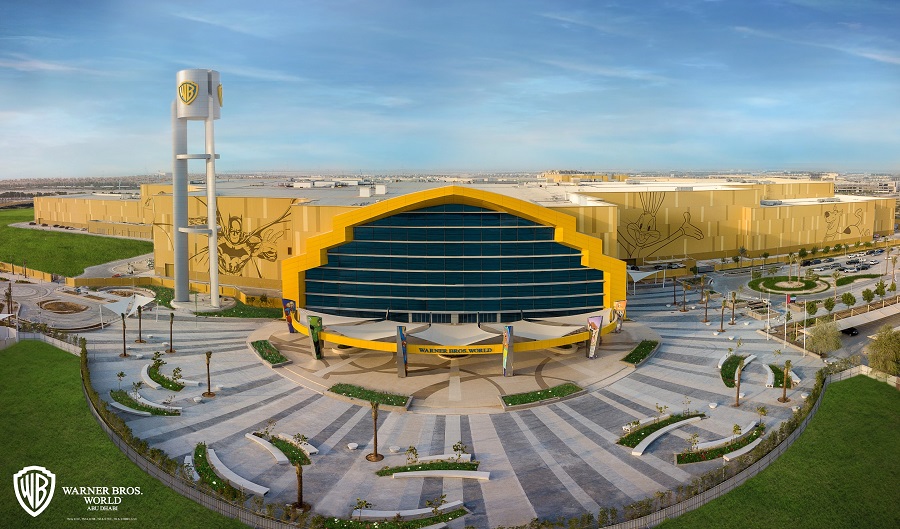 What drove Miral to join forces with SeaWorld Parks & Entertainment and what does it bring to the Emirate and to the UAE?
Our partnership with SeaWorld Parks & Entertainment is a natural extension of our ambition to become the region's premier leisure, tourism, and lifestyle entity. Yas Island already offers exceptional attractions, and we are excited about the opportunity to enhance the island's offerings with SeaWorld's extensive expertise in marine research, rescue, conservation, and animal welfare. This partnership marks SeaWorld's first overseas park in Abu Dhabi. In collaboration with Miral, we are dedicated to delivering top-notch immersive destinations and experiences. Guests can look forward to a wide range of interactive exhibits and immersive experiences that will foster a deeper understanding and appreciation for marine life, providing education and inspiration for the entire family. 
What innovative features and experiences does SeaWorld Abu Dhabi offer?
SeaWorld Yas Island, Abu Dhabi, is the region's pioneering marine life theme park, offering an unparalleled 'One Ocean' experience that unveils the intricate connections between terrestrial life and the ocean. This captivating park provides immersive and enjoyable family-friendly activities, including close encounters with animals, state-of-the-art aquariums, dynamic animal habitats, thrilling rides, interactive educational experiences, inspiring entertainment, and exceptional dining and shopping opportunities. Its primary objective is to inspire guests to discover more about marine life and actively contribute to conservation initiatives through engaging experiences.
SeaWorld Abu Dhabi spans five indoor levels, encompassing an approximate area of 183,000 sqm. The park boasts an impressive water volume of over 58 million liters, housing a diverse range of marine animals, including 150 species of birds, fish, mammals, and reptiles, totaling more than 100,000 individuals.
A major highlight of SeaWorld Abu Dhabi is its unrivaled multi-species marine-life aquarium, which holds a staggering 25 million liters of water. This extraordinary habitat is home to over 68,000 marine animals, including sharks, manta rays, and other fascinating creatures, encouraging guests to delve deeper into the endless diversity of the vast ocean.
Adjacent to the park, a dedicated research and rescue center operates as an advanced knowledge hub, focusing on the indigenous Arabian Gulf and marine life ecosystems. Led by world-class marine scientists, veterinarians, animal care professionals, rescue experts, and educators, this center collaborates with peers, environmental organizations, regulators, and academic institutions to drive long-term conservation efforts in the region. Additionally, a dedicated rescue team is available round-the-clock to support local authorities.
For more on Miral, click here.