In an ever-changing digital landscape, Hamdan Bin Mohammed Smart University (HBMSU) is at the forefront of reshaping the region's educational landscape. With the global AI sector in education projected to experience a remarkable 31 percent growth by 2027, H.E. Dr. Mansoor Alawar, chancellor of HBMSU, is leading the charge in embracing innovation. In this exclusive interview, Economy Middle East delves into the pivotal role of AI and future-forward learning in HBMSU's remarkable journey toward smart education progression.  
Why is Education for Sustainable Development so important for higher education?
Higher education holds a crucial role in shaping the future of society, with over 235 million learners currently enrolled in universities worldwide. Empowering these learners to become agents of change is essential. Higher education can drive cutting-edge research and contribute sustainable solutions.  
Focusing exclusively on knowledge acquisition, without nurturing the development of essential skills, leads to what experts have aptly termed "Premature Education," a flawed approach that undermines the potential for sustainable development. By recognizing the importance of both knowledge and skills, higher education institutions can create transformative learning experiences. These experiences not only equip learners to excel academically but also empower them to apply their expertise with competence and innovation.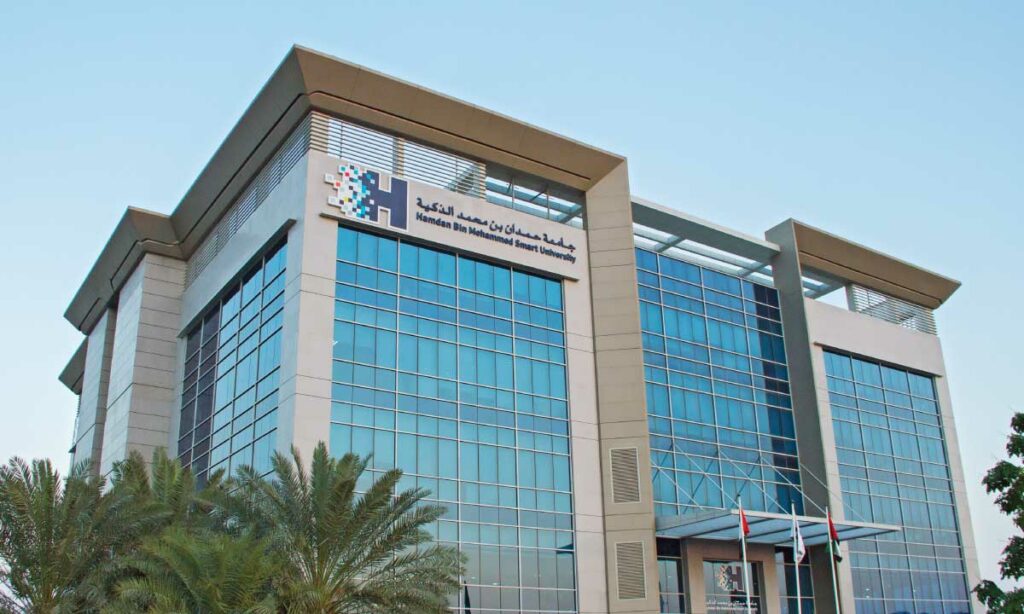 How does HBMSU incorporate the principles of sustainable development into its educational programs and learning methods?
Quality Education is the fourth United Nations Sustainable Development Goal, signifying a collective commitment to providing every individual with a high-standard education. The aim is to equip all learners with knowledge, skills, and values necessary to thrive in an ever-evolving world. From its inception, HBMSU has remained dedicated to adopting quality as a guiding educational philosophy while nurturing a culture of excellence in its educational and training programs. 
Read: HBMSU on a drive to revolutionize education in the GCC/MENA
In 2006, HBMSU launched the first academic programs in quality management in the UAE, showcasing our dedication to sustainable development through our lifelong learning (LLL) model. This model ensures continuous growth of individuals' knowledge and skills throughout their lifetimes. 
The vision of HBMSU aligns with the objectives of the "We the UAE 2031" vision, underscoring the university's commitment to sustainability and the promotion of a knowledge-based economy. Our LLL model creates opportunities for the community to acquire knowledge and skills, enabling them to make continuous contributions to economic growth. Since the founding of HBMSU, over 400,000 learners have benefitted from our programs, which are facilitated by our diverse faculty members and associates from 53 countries. 
How does the university foster innovation in promoting sustainable and quality education?
HBMSU is deeply committed to the United Nations Sustainable Development Goals. Our programs emphasize interdisciplinary approaches, ethical decision-making, and sustainability leadership, with the aim of equipping our graduates with the knowledge and skills to actively contribute to sustainable development in their respective fields. Moreover, HBMSU has been at the forefront of pioneering educational projects, including the Middle East e-Learning Quality Framework (MeLQ). Developed in collaboration with SCIL, a well-recognized Swiss think tank providing consulting services to educational institutions, MeLQ offers a robust theoretical basis informed by research on technology-enhanced learning, providing a framework for quality in e-Learning. 
In 2019, HBMSU launched an international consortium, the "Benchmarking Framework for Online, Open, Smart and Technology-Enhanced Higher Education," bringing together prominent universities, associations, and quality assurance experts. This consortium achieved two significant milestones: HBMSU became the region's pioneer in acquiring the ISO 22301 certification for business continuity management, and it collaborated with partners to establish the Middle East Quality Association. Additionally, our newly introduced Micro-Master programs play a vital role in advancing sustainable education. By bridging skill gaps and offering specialized training in diverse fields, these programs cultivate a proficient workforce, endorsing lifelong learning and interdisciplinary collaboration to foster innovation and drive sustainable development goals.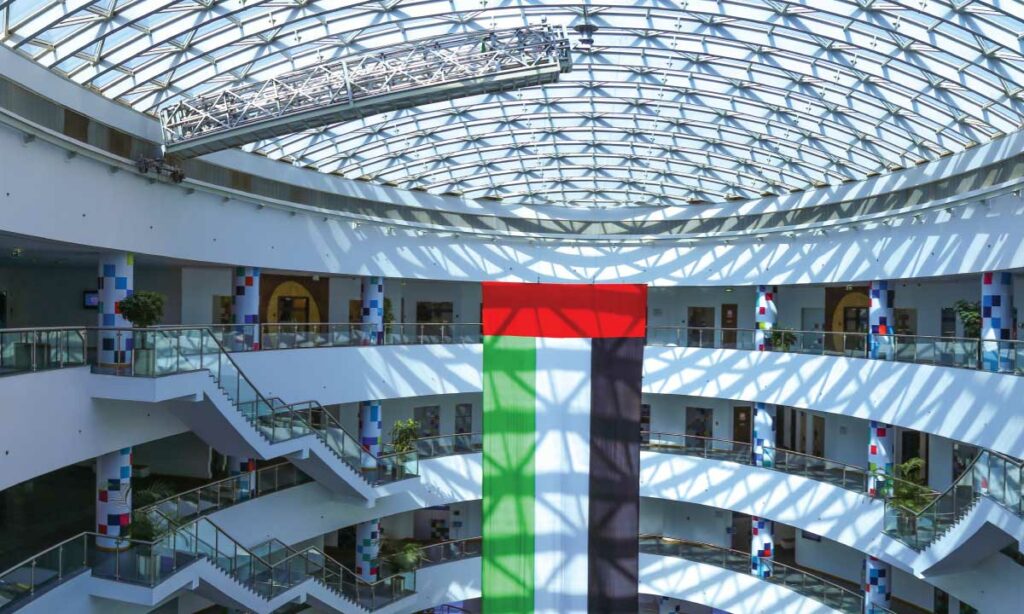 How does the university engage with local communities and stakeholders to promote sustainable development initiatives? 
HBMSU is an active member of many reputable international organizations and institutions, including the International Council for Open and Distance Education, European Learning Industry Group, British Quality Foundation, European Foundation for Quality Management, International Federation of Information Processing, among others. Our collaboration extends to local organizations, government entities and industry partners, as we actively work toward addressing community needs and contributing to sustainable development initiatives. Our primary objective is to establish a robust network that encourages open dialogue, shared learning, and collective action for the advancement of sustainability.  
What are your future plans and aspirations for HBMSU regarding education for sustainable development?
HBMSU envisions an educational transformation, driven by the embrace of flexibility to overcome traditional learning obstacles, fueled by advanced technology as a catalyst. Our dedication lies in continually building upon our cumulative expertise, spearheading futuristic projects to expand and implement the smart learning model, and integrating sustainability into every facet of our institution. We are committed to forging additional partnerships with industry leaders and organizations that share our passion for sustainability. Through digitalization, artificial intelligence, and machine learning innovations, HBMSU will deliver a more inclusive and dynamic educational experience. Our goal is to provide a nurturing environment that fosters creativity and excellence while ensuring unfettered access to educational content, knowledge tools, and empowering resources for all.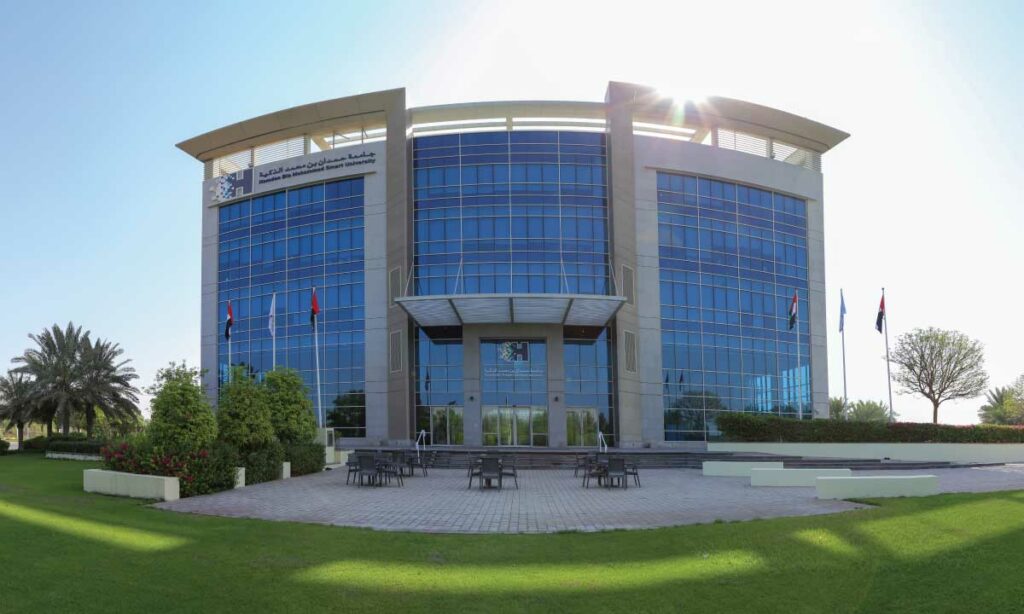 Can you share your perspective on the role of AI and technological advancements in transforming and enhancing education for sustainable development?
The UAE ranks 16th globally, and first in the region, on the Government AI Readiness Index 2020 by Oxford Insights. The country's commitment to AI adoption includes the education sector through strategic initiatives and the UAE Artificial Intelligence Strategy. The country has high hopes for these technologies to stimulate learning. 
A report projects a 31 percent annual growth in global AI education by 2027, empowering learners to innovate solutions. HBMSU leads in the region, offering the popular "ChatGPT in smart learning" course with over 9,000 registrations. Our goal is to prepare a generation capable of leading AI programs, and overcoming education challenges through strong partnerships for a sustainable future. 
For more interviews, click here.