Respected hotelier and industry leader Jochem-Jan Sleiffer passed away last Friday, industry reports confirmed. He was 56.
Jochem was Hilton president for Middle East, Africa and Türkiye and was featured in the May print issue of Economy Middle East (EME) and online via our portal.
Before he finally moved to Dubai in 2020,  Jochem's Hilton journey began more than three decades ago as chief steward in 1990, going on to assume multiple positions, including as general manager in the UK, France, Greece, and Belgium.
In his recent interview with EME, Jochem emphasized the team culture at Hilton, something he took pride in.
"As a people-focused business, we believe that when our Team Members are at their best personally and professionally, they can better care for our guests and one another," he said. "We work hard to make Hilton a positive and empowering workplace."
In his most recent capacity, Sleiffer was responsible for 32,000 staff and close to 200 hotels.
May he rest in peace. 
Hilton a leading hospitality giant, has established itself as a brand that caters to the needs of guests from all walks of life, for any length of stay or occasion, across the globe.  
In 2022, with travel bouncing back from the pandemic, Hilton's 400,000-strong team welcomed almost 200 million guests to their hotels globally. This impressive growth has led to the company's expansion plans, with Hilton set to double its size in the region.   
Recently, Jochem-Jan Sleiffer, shared his insights on this expansion with Economy Middle East in the following interview. 
After assuming your current position in January 2020, what agenda did you set for your portfolio at Hilton in the Middle East, Africa & Turkiye?
I assumed the leadership role for MEA&T with a clear goal to unlock the immense potential of the region. It gives me great pride to have guided our team through a period of significant challenges and achievements. As travel resumes in the Middle East, Hilton is poised to contribute to a new era of flourishing tourism in the region, with our proven strategy centered on workplace culture, growth, and ESG. 
Our achievements include consistently ranking among the top workplaces in the region, as recognized by Great Place to Work. This achievement is a testament to our team members' loyalty and dedication to Hilton, which is rooted in our culture of promoting diversity, inclusion, and well-being. 
In spite of the challenges posed by the pandemic, we successfully launched several marquee properties in 2020. These included the re-entry of Hilton into the UAE capital through Conrad Abu Dhabi Etihad Towers and the debut of our LXR brand in Türkiye with Susona Bodrum, LXR Hotels & Resorts. Additionally, in 2021, we proudly introduced The WB™ Abu Dhabi, Curio Collection by Hilton, the world's first Warner Bros. hotel. 
Our growth continues as we plan to double our presence across the region. ESG also continues to be at the center of our regional strategy, with a focus on creating positive environmental and social impact across our operations, supply chain, and communities.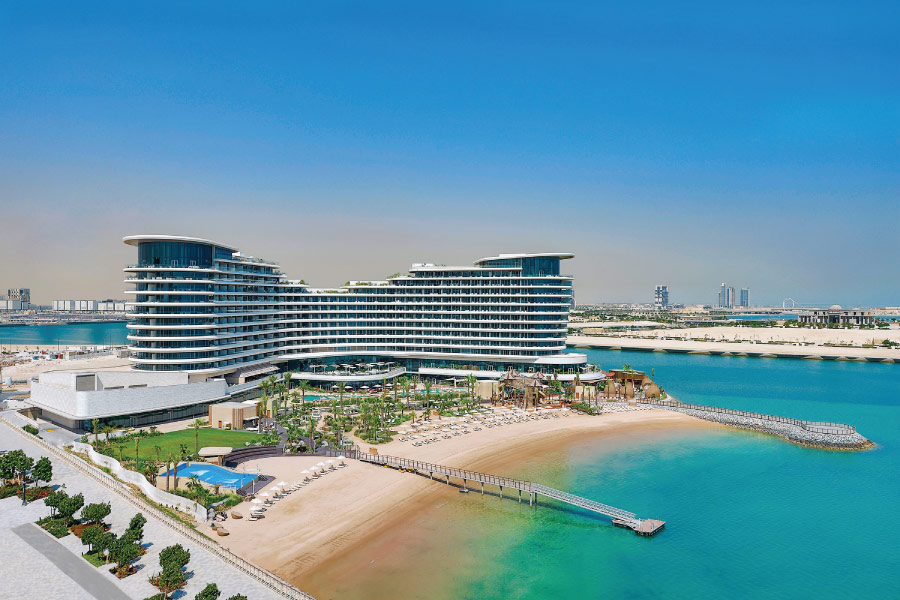 What key challenges and advantages does your current region present compared to Europe when it comes to tourism and business travel?
The Middle East's strategic location between Europe, Asia, and Africa makes it an ideal hub for international travel. Additionally, the region boasts a vibrant cultural heritage, iconic landmarks, and a wide range of attractions that appeal to both leisure and business travelers. 
In 2022, the UNWTO reported that over 900 million tourists traveled internationally, and it's encouraging to see that both the Middle East and Europe had a strong performance. The Middle East had the highest relative increase, with arrivals reaching 83 percent of pre-pandemic numbers, while Europe reached almost 80 percent of pre-pandemic levels. 
Is Hilton set to double its portfolio in the region?
Hilton plans to more than double its presence in the Middle East over the next three to five years, with a pipeline of over 90 hotels and 23,000 rooms. In 2022, the company made significant progress toward this goal with several noteworthy openings.  
In the GCC, Hilton opened the Waldorf Astoria in Kuwait and Qatar, while the flagship Hilton Hotels & Resorts brand continued to expand across the region, including the Hilton Dubai Palm Jumeirah in the UAE.   
Additionally, Qatar saw the opening of Maysan Doha and Katara Hills Doha – both under the LXR Hotels & Resorts brand – as well as Embassy Suites by Hilton Doha Old Town and Fuwairit Kite Beach, Tapestry Collection by Hilton. 
What do you estimate demand for luxury hospitality to be and from where?
As travel demand continues to rise, the luxury hotel sector is expected to maintain its strength. The GCC countries, namely the UAE, Saudi Arabia, Kuwait, Qatar, Bahrain, and Oman, are major players in the Middle East's luxury hospitality market.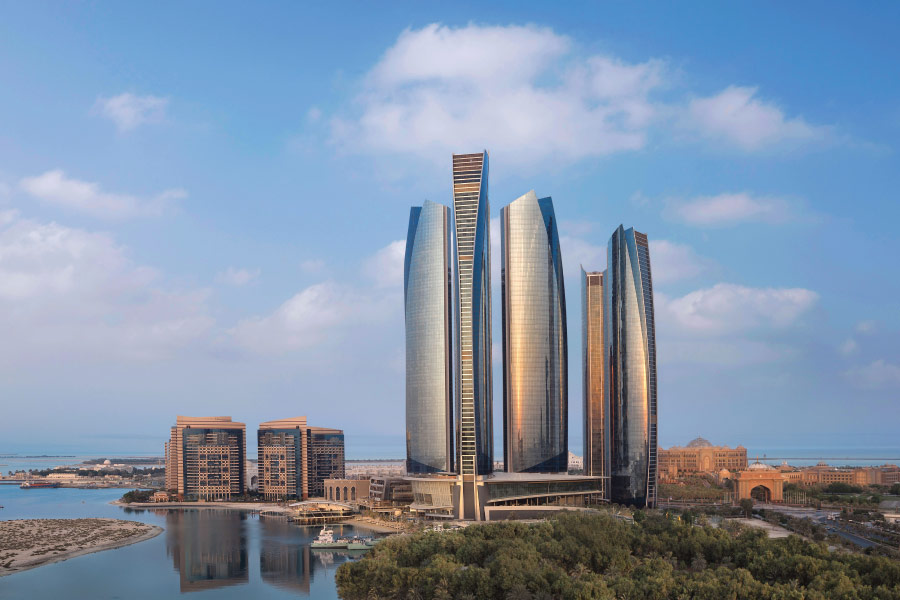 What talent recruitment strategy will you engage in to overcome potential staff shortages, at least in leadership hospitality positions?
As a people-focused business, we believe that when our Team Members are at their best personally and professionally, they can better care for our guests and one another. From life-changing travel opportunities and career acceleration programs to well-being platforms such as Thrive@Hilton, we work hard to make Hilton a positive and empowering workplace. Hilton also offers a compelling travel discount program, Go Hilton, for Team Members, their families, and friends, as well as ongoing training and apprenticeship programs, to help all Team Members achieve their career aspirations.  
Can you share details about Hilton's technology platforms in the region, including booking and poolside services? Also, could you discuss Hilton's future technology investments and focus areas?
In recent years, building on our legacy of innovation, we have introduced several technology advancements that improve the guest experience. Our Digital Key Share, which is a first for a major hospitality company, enables multiple guests to securely access their room's Digital Key via the Hilton Honors app on their smartphones. Additionally, we now offer automatic room upgrades for Gold and Diamond Members 72 hours before arrival, and we have launched Confirmed Connecting Rooms, an industry-leading booking experience that allows guests to easily book and confirm at least two connecting rooms. 
What is the industry outlook in the region? What threats does it face?
The region's recovery after the pandemic has been remarkable, thanks to excellent leadership from the authorities. The UAE and the Middle East were the first in the world to host major events again, including FIFA World Cup Qatar 2022, Expo Dubai 2020, and world-renowned sports and music events in KSA. This year, we are eagerly anticipating COP 28 being held in the UAE. 
According to the UNWTO, the Middle East is on track to recover fully this year, with international tourist arrivals reaching pre-pandemic levels. The region is experiencing a new era of travel, boosted by global recognition such as Dubai's selection as the world's most popular destination in the 2022 Tripadvisor Travellers' Choice Awards.