October 3, 2022 12:35 pm
Hotels in Doha may not be able to screen World Cup matches on TV
After BeIN Sports sought to impose a charge on restaurants screening games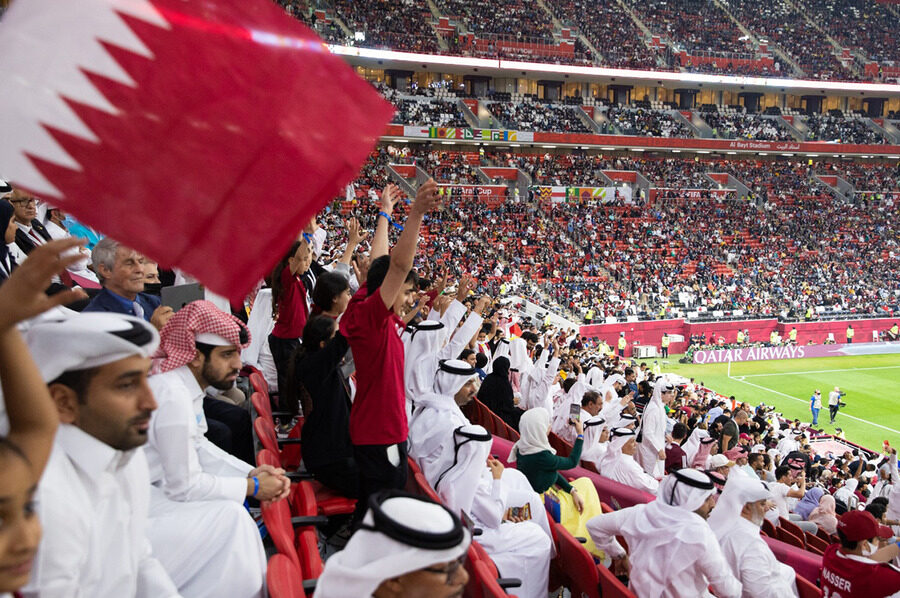 Fans watching games (Image credit: Qatar2022)
A number of hotels in Doha have decided not to screen World Cup games after being told they will have to pay host broadcaster BeIN Sports around 100,000 Qatari riyals for each restaurant that does, according to a new report published by the Daily Mail. 
The cost of making games available in hotel rooms is unknown, though hoteliers say those fees are also unviable because there is no flat rate per establishment. It is also believed that the costs are affecting owners of rented villas and apartments.
Many fans traveling to Doha will be unable to afford hotel rooms, with even the most basic metal cabins costing at least $197 per night.
Fans who have paid $448 per night for a room will be disappointed to find no in-room broadcasts and no games screened in restaurants.
"Fans now face the possibility of rented villas, apartments, hotel rooms, and other accommodations where they cannot watch games," said Ashley Brown from the Football Supporters Association (FSA)'s 'Free Lions' team, which is working to help fans who want to get to the tournament.
With few accommodation sites expected to screen games, fans are being encouraged to use the official FIFA Fan Zone at Doha's seafront Al Bidda Park, the report noted.
However, there are concerns that the 40,000 capacity may not be adequate, with one million visitors expected in Qatar amid few alternatives available.
Exclusives