October 17, 2022 1:30 pm
How is inflation affecting food ordering in UAE, Saudi?
57.34% of consumers now purchasing three or more takeaways in a week now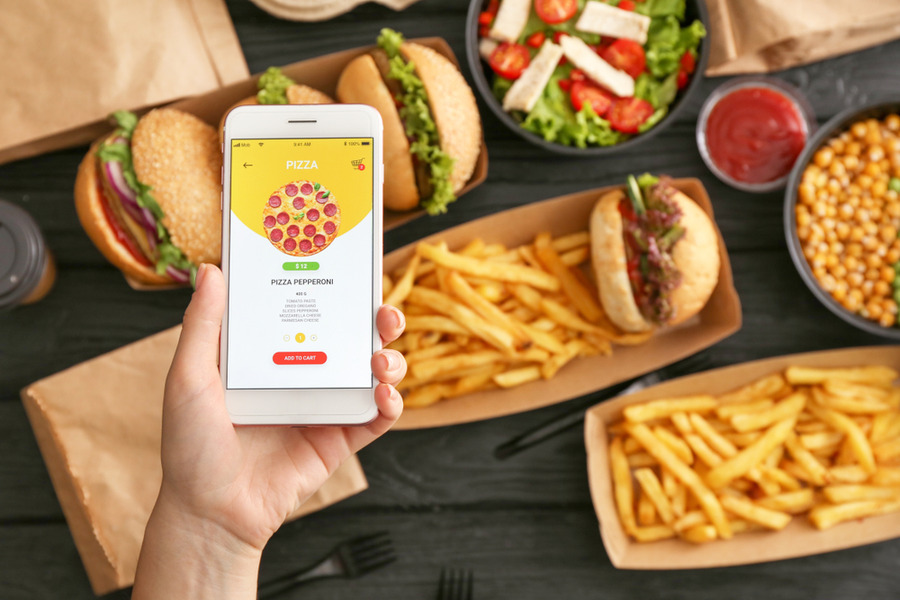 Woman with mobile phone ordering food online
More people are purchasing takeaway or delivery orders today than they were before the recent increase in the cost of living, according to new research from online food delivery management company Deliverect. 
The survey shows that 57.34% of consumers are now purchasing three or more takeaways in a week now, in comparison to 49% prior to the inflation increase. 
The research reveals that while people are putting more thought into how they spend their money, they are more likely to cut back on other activities such as buying clothing (44%), going out for drinks and dinner (47%), and traveling (43%) more. 
"Undoubtedly people are becoming more conscious of where they're spending as we witness a rise in inflation and cost of living globally," said Zhong Xu, CEO, and Co-founder of Deliverect. 
Findings showed that 69% of people say the taste of food is more important when watching their spending, as is the quality of restaurant ingredients (67%).   
Fast delivery is likely to encourage people to order from a restaurant again (41%), as is food arriving at the proper temperature (31%). 
Consumers trust delivery apps to deliver the best value and experience for their money today. Two-thirds (60%) of people in the UAE find ordering food from a restaurant via apps such as Deliveroo, Talabat, Careem, and Zomato, the most reliable, compared to 27% of those who prefer ordering directly from the restaurant. Just over 10% of respondents said they only trusted picking up a takeaway directly from a restaurant.
Meanwhile, 44% of people in KSA find ordering directly from the restaurant the most reliable, with 30% preferring to order food from restaurants via apps such as Jahez and HungerStation, and almost 20% of those surveyed said picking up a takeaway directly from the restaurant was their preferred option. 
Exclusives