October 6, 2022 11:28 am
Human element remains at heart of business news broadcasting
Ahmed bin Mohammed attended key session delivered by CNBC's John Casey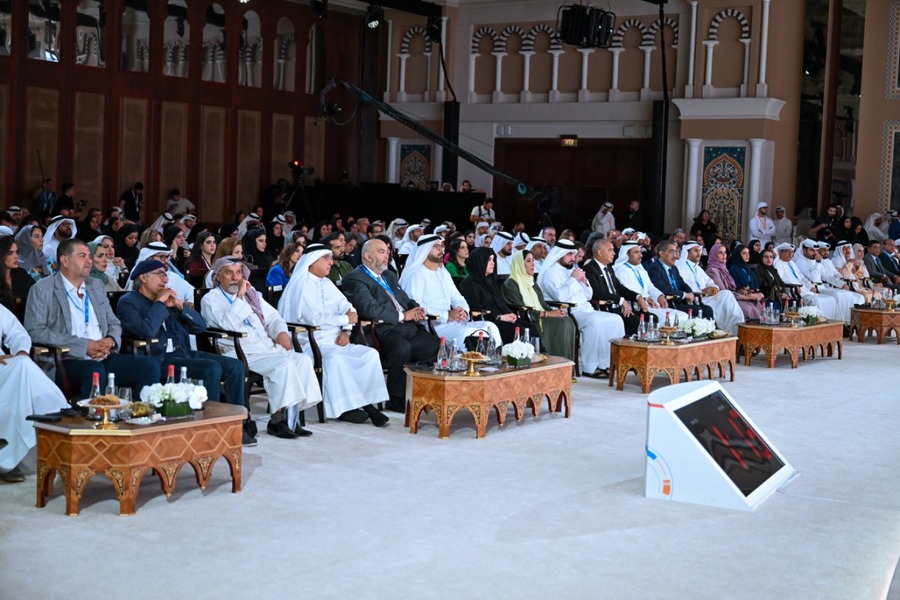 Part of the event (Image credit: Dubai Media Office)
The human element continues to be at the heart of business news broadcasting even in a technology-driven world, John Casey, President, and Managing Director at CNBC International told the Arab Media Forum in Dubai. 
During the opening event of the second day of the 20th edition of the Arab Media Forum, Sheikh Ahmed bin Mohammed bin Rashid Al Maktoum, Chairman of the Dubai Media Council, attended a key session by the veteran journalist titled 'Technology and Trust in Media'.
The session saw Casey engage in a conversation with Richard Dean, Presenter at Dubai Eye Radio. It addressed diverse media issues ranging from technology and editorial values to talent and combating fake news.
"We use technology to inform us what the market is saying. Then, old-school editorial judgment kicks in, and we absolutely still require smart journalists with a lot of experience making decisions."
Comparing CNBC to other news agencies, he said the latter is primarily "machines". "We are a bunch of humans as opposed to a machine focused on telling the story of the day. We are unambiguously a business news network."
However, he acknowledged that technological advancement has helped create sophisticated tools to make editorial decisions. "We use a number of diagnostic tools to find out what the market thinks the priority is, and that then forms our editorial." 
"While the market is not always 100 percent right, it's usually the smartest guy in the room. We ensure that all information that comes into the newsroom has been stress tested and the best way of stress testing is the market."
Speaking about fake news, Casey said the best way to defuse it is to inculcate a strong culture of integrity and editorial values in the newsroom. "The maligning of information has been happening for a long time and social media has accelerated it significantly. The market may fall foul of fake news but will correct itself shortly thereafter."
The two-day AMF is being held in Dubai under the theme 'The Future of Media.'
Exclusives