September 7, 2022 3:57 pm
Investcorp leads $51 mn pre-IPO round in a logistics transportation firm
As part of the recently launched Investcorp Saudi Pre-IPO Growth Fund LP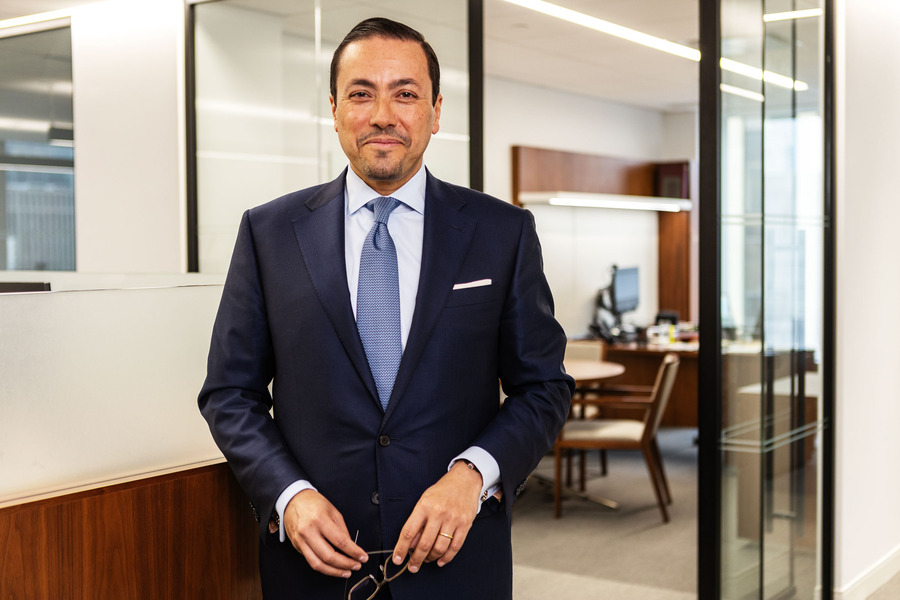 Hazem Ben-Gacem (Image credit: Investcorp)
Bahrain's alternative investment firm Investcorp announced today that Investcorp Saudi Pre-IPO Growth Fund LP led the Pre-IPO round in privately-held TruKKer Holding Limited, MENA's digital freight network across Saudi Arabia, the UAE, Egypt, and neighboring countries. Investcorp led the initial close of this round with a $51 million investment alongside new and existing investors.
Hazem Ben-Gacem, Co-Chief Executive Officer of Investcorp commented: "TruKKer is just one example of the kind of company that we believe will prove attractive to institutional investors as the Saudi ecosystem matures, and our Pre-IPO fund will focus on exactly these kinds of high growth businesses."
"Thanks to its proprietary technology, TruKKer is ideally positioned to continue its strong growth while reducing carbon emissions across its markets," said Walid Majdalani, Head of Private Equity MENA and Southeast Asia at Investcorp.
This investment is part of the recently launched Investcorp Saudi Pre-IPO Growth Fund LP, targeting equity growth capital investments across a range of companies primarily based in Saudi Arabia with the potential to access the capital markets within 3 years. 
"TruKKer is on track to cross $200 million in revenues in 2022," commented Gaurav Biswas, Founder & CEO of TruKKer.
TruKKer marks Investcorp's eighth investment in the country, with multiple successful public listings on the Saudi Stock Exchange, including BinDawood Holdings, Theeb Rent A Car, Leejam Sports Company, and L'Azurde.
Exclusives