What a year 2021 has been for the GCC equity markets specifically and MENA generally! I rate it as one of the best years in the region in terms of performance and liquidity that passed since regulated markets were established here nearly 20 years ago.
The winner by far is the ADX (Abu Dhabi Securities Exchange) whose index was on track to finish 2021 with over 65% gains, followed by the Saudi Stock Exchange "Tadawul" with over 30%. Even Bahrain's and Oman's equity markets closed the year with percentage growth in the "teens."
ADX also distinguished itself by raising its market capitalization to nearly AED 1.5 trillion ($410 billion). That is a staggering growth of over 300% in less than 18 months. If anything, it has cemented ADX's position as the second-biggest equity market in the GCC after Tadawul.
The challenge for investors after closing such a strong year is how to position their portfolios in 2022 to build on these market strengths and protect their gains from the previous year.
The positive performance in 2021 means that many company valuations have risen to levels that make them expensive to invest in, compared to historical performance and comparative companies trading in other regional or emerging markets. This position can be fixed if companies' profits in 2022 grow to levels that would lower their P/E ratios and make them attractive again.
Another alternative is active IPO markets that would introduce new listed companies on the exchanges which are priced at competitive P/E levels with ample room to grow revenues in the future and therefore share price post listing.
Add to those factors high dividend distribution and yields and we could have the winning combination to attract new investor's liquidity to the markets, increase their depths and grow their market capitalization significantly.
We saw the effects of such high activity in the Saudi Tadawul and "Nomu" parallel markets in 2021, where IPOs supply belt steadily brought 15 new companies to the market raising over SAR19 billion ($5 billion) of new liquidity which would have searched for other markets had those IPOs not listed.
ADX also had a successful 2021 in terms of listings that saw a record number of IPOs and listings of private joint stock companies on its exchange that attracted over 10 companies and raised nearly AED 21 billion ($5.7 billion) with a similar number expected to come in 2022.
The year ahead
In 2022, investors are enthusiastically awaiting the implementation of the Dubai government financial markets committee's plan to support, strengthen and expand the Dubai Financial Market (DFM) and other exchanges. The plan is to cement the emirate's position as a leading financial hub in the MENA region connecting Eastern and Western markets.
The announcement promised at least 10 major IPOs of Dubai government and government-related entities that include DEWA, Salik and TECOM, among other smaller possibilities.
Even Emirates Group may IPO some of its subsidiaries as part of this plan, although Emirates Airlines would be delayed for a further year or two until the travel industry recovers from the Covid-19 closures of 2020.
The declaration even discussed raising DFM Market Capitalization to AED3 trillion within a few years, which is around 10 times what it is currently. However, we expect that will include other exchanges and investment products together with equities.
That is why we believe that DFM could be the frontrunner in GCC equity markets in 2022, mainly based on the expected IPOs that will be coming that year which are expected to increase the depth of the equity market, offer new tools to invest in and make good returns for investors to compete with the returns in the other regional markets that are ahead.
It's the successful implementation of the IPO strategy of pricing companies realistically rather than excessively, together with generous dividend yields, that will meet or even beat investors' expectations. Such measures will ensure the success of IPOs in being oversubscribed, and would result in stock prices appreciating once listed, which would encourage investors to pump further liquidity into other upcoming names.
It will also ensure that capital gains are achieved and reinvested in the following IPOs, which would increase trading activity and therefore market liquidity. This would attract foreign institutional investors, who would push for the successful listed companies to become part of the MSCI and FTSE Emerging Markets indices and therefore attract the large passive funds into those names. Such a cycle would support the increased market liquidity and even index performance in the coming year.
Of course, it is not always that straightforward to predict bullish performance of markets, as many events could offset or delay such optimistic predictions. However, we have faith that the macro conditions of the GCC region, and Dubai in particular, as it led with the opening of its economy post Covid-19 and its rapid recovery, will have positive effects on equity market performance in the coming year.
Investor sentiment is a strong market influencer, and that sentiment is optimistic and strengthening on GCC markets currently. This is an essential factor in keeping the 2021 momentum of equity markets performance growing and increasing in 2022, which would significantly improve the chances of the awaited IPOs being a success.
——-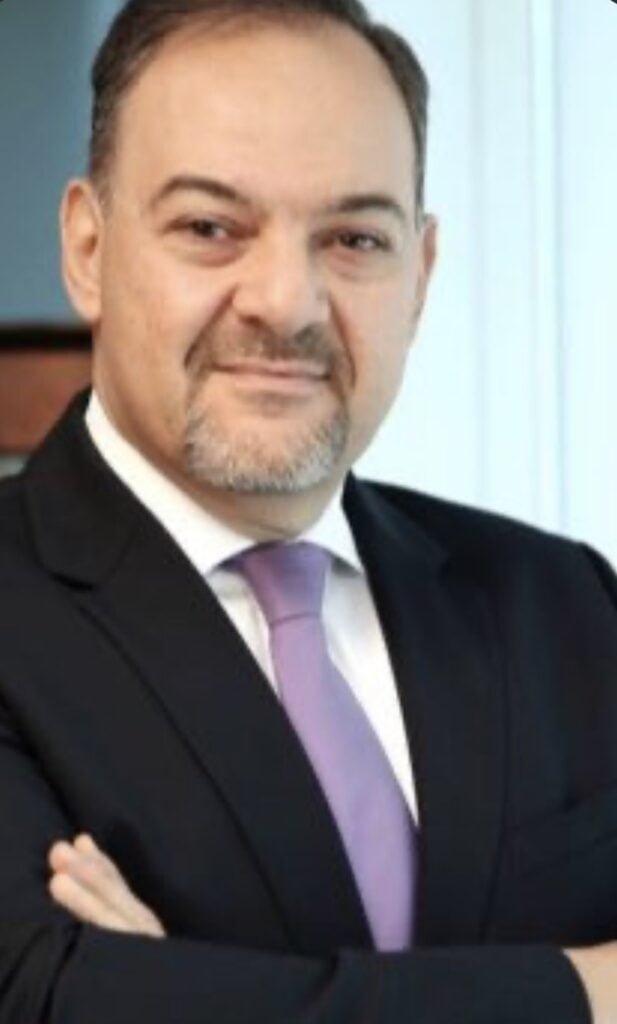 * Mohammed Ali Yasin is the Chief Strategy Officer & Clients at Al Dhabi Capital Limited (ADC). Mr. Yasin is a well established capital markets specialist, often interviewed by leading regional and international media outlets. He holds a B.Sc in Computer Science from the University of London – Queen Mary & Westfield College.