What's striking for all who travel to Dubai is the abundance and persistence of a flourishing food and beverage scene, whether homegrown or international. The city is famously home to over 50 cuisines from around the globe.
Enter 'Kadayifzade' Turkish gourmet, which recently opened its doors at the ground floor level of the Dubai Mall.
Serving signature sweets such as Pistachio Kadayif, Kadayif with Kaymak (clotted cream), and Burma Kadayif made with twisted shredded pastry, delectable nuts, and syrup, as well as coffees, a variety of mocktails and Turkish tea.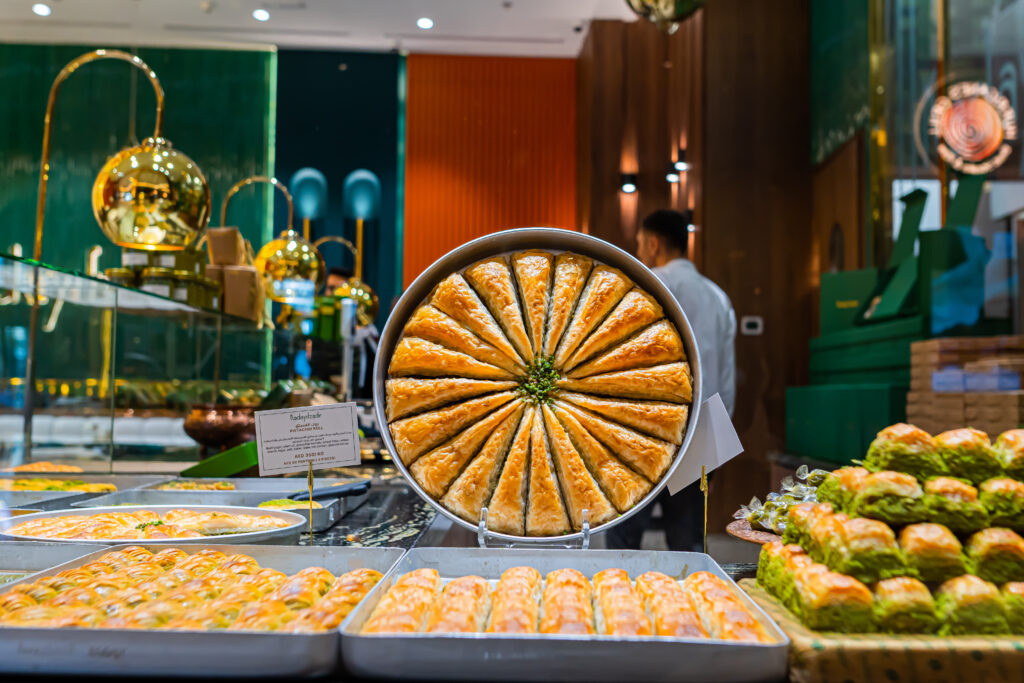 Owned by the Küsbeoğlu family, the business started its commercial life 160 years ago with the patriarch, M. Ali Küsbeoğlu selling plain butter and honey in the eastern Turkish city of Gaziantep. Today the enterprise has grown into a global brand that produces exquisite contemporary delicacy desserts, with fresh and natural ingredients, and operates across stores in Istanbul as well as boutiques in Amsterdam and Rotterdam.
The launch of the new flagship store in Dubai Mall will bring the Kadayifzade legacy and rich menu of desserts to Dubai with the promise of 'more pistachio', which Kadayifzade proudly proclaims to source the world's leading grade of pistachio from Antep (in South Eastern Turkey).
Ikbal Küsbeoğlu, Founder, Kadayifzade stores says, "We wanted to bring the true flavor, that signature crunch and moreish taste of Kadayif to the UAE. It's something that must be tasted to be experienced. From generation to generation our artisanal products have been at the center of family gatherings, special occasions, and celebrations."