January 13, 2023 12:13 pm
Korean anime giant Kakako wins USD 966 mn from Saudi's PIF
Funding will be used to fuel international expansion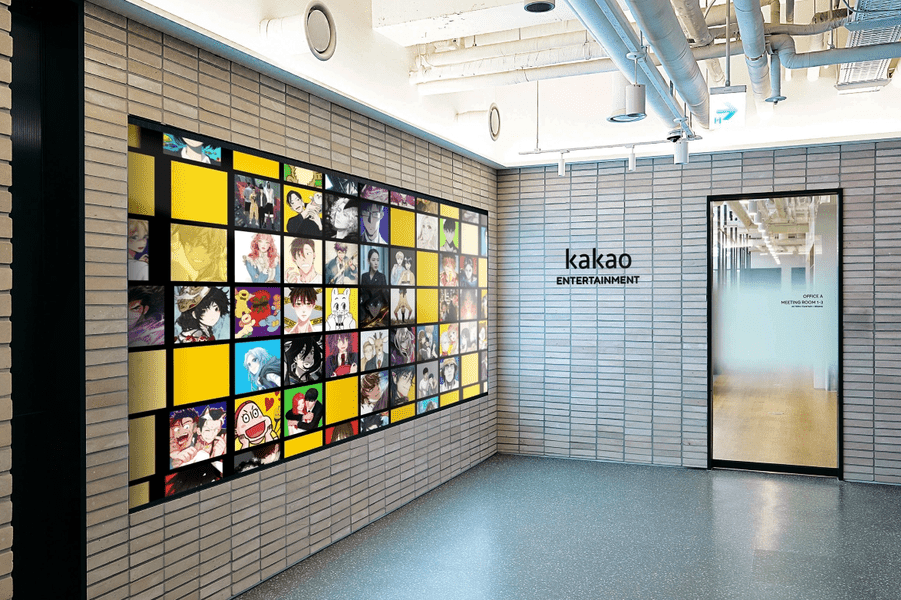 Kakao Entertainment (Image credit: Kakao Entertainment)
Kakao Entertainment Corp. has received $966 million from Saudi and Singapore sovereign wealth funds, securing one of the country's largest financing rounds.
The company, a subsidiary of Korean social media giant Kakao Corp., said it is raising 1.2 trillion won by issuing approximately 2.26 million shares at 255,116 won each to Saudi Arabia's Public Investment Fund (PIF) and Singapore's Pwarp Investment, a GIC Pte investment vehicle.
Since the release of "Squid Game," the firm has produced a number of shows for Netflix Inc., capitalizing on the increased interest in Korean content ranging from K-pop to movies.
According to the company, the latest funding will be used to accelerate its international expansion and make additional investments and acquisitions.
The agreement follows Saudi Crown Prince Mohammed bin Salman's November visit to Seoul, which local media reported could lead to a slew of $30 billion investment deals for Korean conglomerates.
Read more: Saudi fintech Tamara amasses $100 mln led by PIF
Saudi Arabia, which seeks to reduce its reliance on oil exports, has increased its investment in gaming and entertainment companies such as Korea's NCSoft Corp. and Tokyo-listed Nexon Co.
According to a filing, PIF has increased its stake in Nintendo Co. of Japan to 6.1 percent from 5 percent.
Kakao Entertainment was established in March 2021 by the merger of Kakao Page and Kakao M, and it has now raised a total of $1.2 billion (1.53 trillion won) in funding.
Moreover, the company had been considering a New York IPO since at least 2021, though the timeline now appears uncertain given the world's plummeting tech valuations.
Exclusives