September 8, 2022 12:31 pm
Leaked recording reveals Google's plans to 'simplify the company'
By cutting back on meetings, refining goals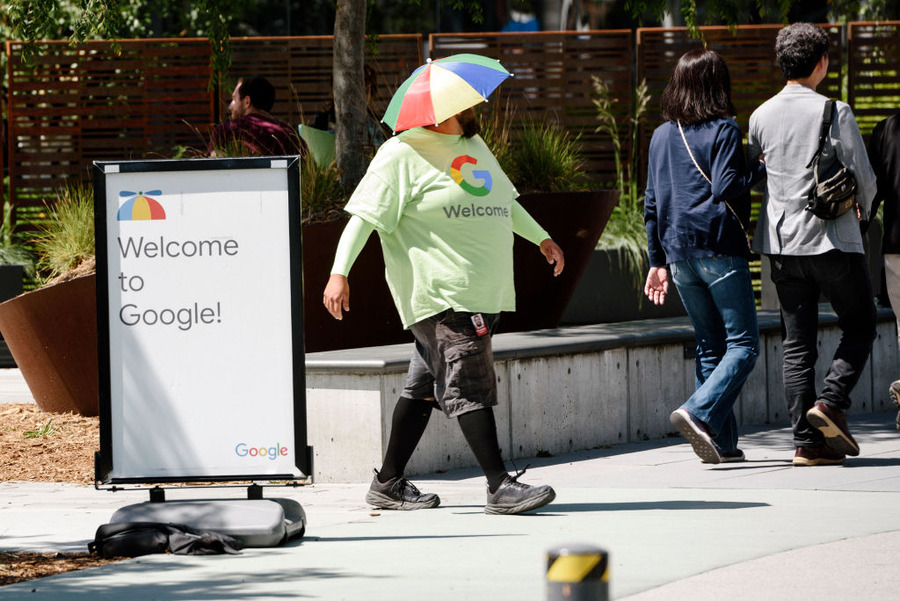 A Google employee wearing a colorful hat on the Google campus (Image credit: Stringer)
Google has announced several changes to improve employee productivity and streamline product creation in an effort to "simplify the company," Insider reported.
According to a recording of the meeting obtained by Insider, Google CEO Sundar Pichai stated during the company's monthly all-hands meeting that the company was operating in a "challenging macroeconomic environment" and encouraged employees to "think deeply about changes" that needed to be made.
The number of company-wide OKRs ("Objectives and Key Results"), a system of setting and achieving goals used by Google and other tech companies, will be reduced by a third starting in 2023, according to Pichai.
Pichai added that Google would reduce pointless meetings and aid staff in better calendar management. With stronger agendas, fewer unnecessary meetings, and shorter default meeting times, he added, "Meetings are another area where we could be more efficient."
In order to help employees decide whether a meeting is absolutely necessary and how to make them more productive, he unveiled a new tool called the "Meeting Refactor."
In July, Google announced it would slow the pace of hiring for the remainder of the year. It later announced a two-week hiring freeze, The Information reported.
Pichai said the announced "simplicity sprint" changes were just those where the company could take "quick action," and said more details would be shared with employees in the coming months.
Exclusives