March 15, 2023 10:22 am
Lebanese lira exceeds 100,000 against dollar in historic decline
Banks resumed an open-ended strike on Tuesday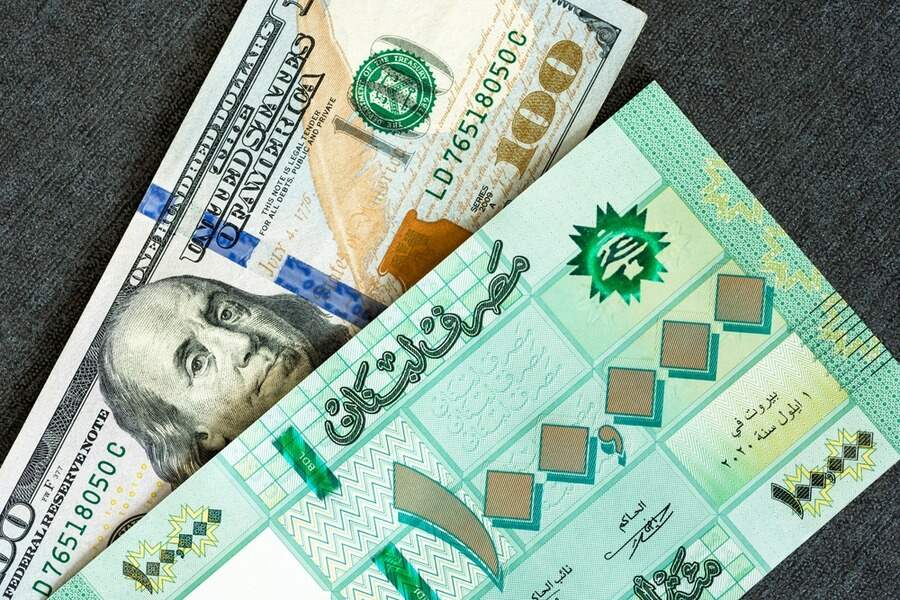 Lebanese lira hits new lows against the dollar
The Lebanese lira has entered a new phase of collapse, as evidenced by its historic drop to the level of 101,700 per dollar (as of this writing) in the parallel market, a new figure in the long-suffering path that the Lebanese currency has been on since the end of 2019.
The Lebanese lira has reached its lowest historical level against the US dollar, at a time when banks resumed an open-ended strike on Tuesday. Last February, the official exchange rate was set at 15,000 pounds to the dollar.
Read more: Dollar continues to drive the Lebanese pound to the ground
According to reports, on March 1, when the parallel market exchange rate of the Lebanese lira reached 90,000 against the dollar, Banque du Liban (BDL) intervened, announcing that it would begin selling the dollar in cash at a price of 70,000 pounds on its exchange platform beginning on March 2. This intervention caused the dollar to fall below $80,000 in the parallel market at the time, after which it rose again against the Lebanese local currency.
Reasons best known
The factors for the lira's collapse became known, most notably the country's political confusion, to be joined in the past hours by new factors, represented by the return of Lebanon's banks to implement an open strike, causing a new turmoil in the country's financial situation, as illegal speculators exploit any negative indicator to achieve gains at the expense of currency deterioration.
The decision to resume the open strike by Lebanese banks comes after a judge in Beirut issued a decision requiring Bank Med to pay $210,000 in cash to one of its depositors or risk sealing the bank with red wax, a decision that the Association of Banks in Lebanon deemed arbitrary.
Latest on lawsuits
Latest on lawsuits is the announcement by the lawyer of the "United" coalition that he filed on Tuesday a complaint on behalf of one of the depositors at the Depositors Cry Association, against BLC Bank for the "felony of fraudulent and negligent bankruptcy," in which the consequences of bankruptcy extend beyond commercial bankruptcy to affect depositors' funds.
For more on economy, click here.
Exclusives