December 27, 2022 12:49 pm
Livestreaming boosts creator economy in MENA region
Livestreaming applications see strong demand in 2021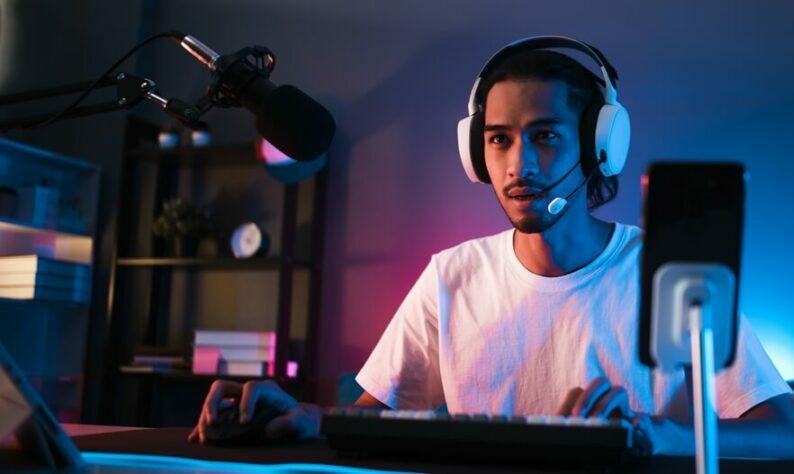 Bigo Live
Gen Z and Millennials in the Arab world, representing one of the biggest participating groups on social media, feel most engaged with their favorite internet personalities during a livestreaming session. With this in mind, it is no surprise that within the MENA region, livestreaming applications have particularly seen strong demand in 2021, with the time spent by the population on such apps reaching 8.45 billion hours, which has surged by 12.5x over the past 4 years. The unique conversations that viewers get to have with the host during a livestream can trigger powerful emotions that keep users invested in the creator's daily content. Influencers are capitalizing on this effect to promote their personal brand, product, and service leading to accelerated growth of the creator economy.
Across the MENA region, people often perceive livestreaming as an opportunity to create meaningful connections by sharing the cultures of people from all walks of life. Many content creators often take to livestreaming to host culturally relevant topics for sports, gaming, and regionally important occasions such as Ramadan and Eid. As the consumption of video content continues to rise, livestreaming platforms continue to position themselves as strategic partners that are assisting content creators to gain recognition and fame not only across the region but globally, as it helps local broadcasters connect to the world and elevate them to a global stage.
Livestreaming stands out in its ability to make viewers feel involved due to the real-time interactions with the broadcaster which enables them to be present and in the midst of the action. Through consistent interactions, several livestream creators have been able to best showcase their passions, which often leads to viewers gaining a greater emotional attachment towards them. The opportunities to make a living with your passion in the Middle East are endless, especially for creatives that are conversing with and understanding their audience's needs through livestreams.
Bigo Live, one of the most successful livestreaming platforms in the region with over 5 million monthly users, gives creators all the tools to make innovative and interactive content, connect more deeply with their viewers, and build their brand. In one collaboration between Bigo and hit game State of Survival, pro gamers and content creators got a chance of earning $140,000 worth of game incentives; a great way for creatives to earn rewards for their effort.
As every creator strives to achieve his or her business aspirations, livestreaming can also offer great benefits to these individuals as they want to go about setting up their business and diversifying their content. Many creators start livestreaming to establish their reputation as an expert in their field whether that is fashion, food, tech, or others. They can then launch their own clothing line, restaurant, or tech product because they already have many potential customers among their followers which increase their chances of success. For example, many rising food channels receive requests for courses or tutorials from viewers who have been passionate about the influencer's creations from day one. If the influencer puts in the effort to have personal interactions with his audience in the comments, direct messages, and livestreams, then his/her business opportunities expand even further.
The widespread consumption of social media throughout recent years has also encouraged regional governments to realize the value of content creators and their potential in shaping tomorrow's youth. Several leading countries within the GCC including the UAE and Saudi Arabia have helped to transform the regional landscape for creatives. For example, the UAE has developed the golden visa, a 10-year valid visa, which can be awarded to creative experts that contribute to the economy.
Livestreaming is one of the relatively new frontiers of social media, and over the years, it has demonstrated its role in creating real economic value. With technology advancing at a rapid pace, the degree of flexibility and control livestreaming can offer to creators continues to evolve and support individuals to showcase their content in the most unique of offeringsm providing an essential way to stand out and establish their presence in the market.
Exclusives