The metaverse has so far managed to engage 4 of the 5 human senses: sight, hearing, touch, and smell. As for taste, it's still quite the challenge, and it might be what saves traditional travel and hospitality.
Otherwise, it just doesn't seem to make sense to shell out thousands of dollars anymore, release carbon emissions, get delayed at airports, lose luggage, or even get shut down because of pandemics or pilot strikes, when all of this can be solved with a mouse click.
And major aircraft manufacturers and airlines seem to sense that something needs to be done about this, and now!
Will this strategy fly?
When jet manufacturers and airlines start going virtual, you know the metaverse is real.
Maybe even a real threat to traditional aviation and travel.
Recently, Qatar Airways launched a virtual reality experience called QVerse allowing travelers to virtually visit cabin interiors, including the business class Qsuite, and the VIP  Check-in area at Hamad International Airport.
Qatar Airlines went even further with a MetaHuman cabin crew that provides a digital interactive customer experience.
Emirates Airlines has plans to plow $10 million to build their brand experience in the metaverse. Singapore Airlines, Lufthansa, and Qantas have similar plans.
Original equipment manufacturers (OEMs) like Boeing are looking to integrate design, production, and airline services under a single digital ecosystem, as well as using immersive 3-D engineering designs with robots towards building aircraft in the virtual world.
Airbus and HeroX, a crowdsourced solution provider, have joined forces to launch a "Metaverse and the Future of Flight" competition seeking novel ways to use the metaverse to explore and elevate the passenger experience.
5G and the multi-sensory experience
5G development can have an answer to multi-sensory experiences
Today you can stand at the base of Egypt's Great Pyramids, overlook Pompeii ruins or tour a luxurious hotel room before paying for it. Commit only to what you like from the comforts of your own home. It's fully immersive, merging digital and physical realms.
The expansion of 5G technology allows for full multisensory experiences thanks to reduced latency. Imagine physically hugging friends or loved ones across different continents, instead of waving hello from your laptop or mobile screen.
Fully immersive and 5G means smelling fresh coffee being brewed in street cafes in Paris, if you wish, or getting a whiff of freshly baked bread at Italian restaurants.
What this means is that the metaverse can help inspire tourists and encourage them to book or travel based on personal experience pre-travel.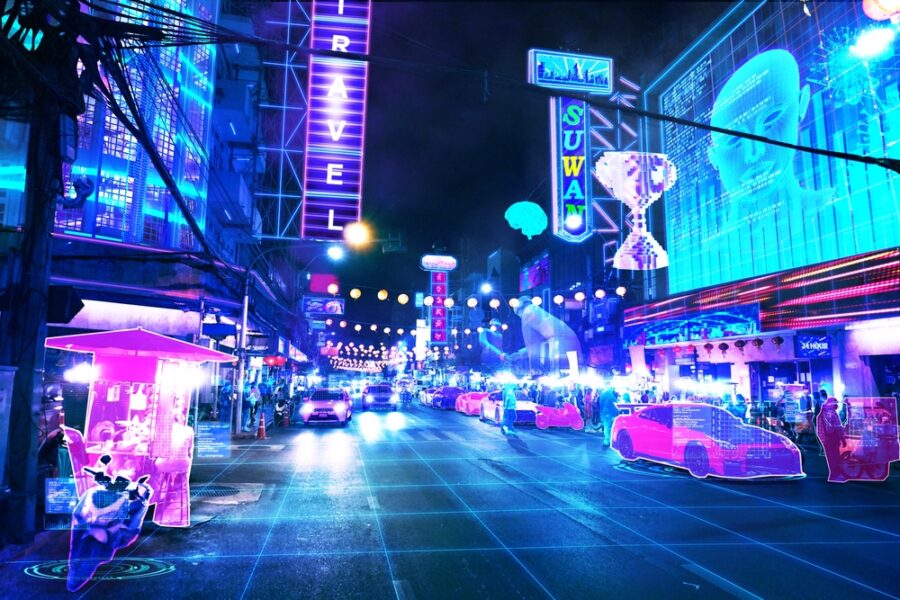 Personalized and gaming travel experiences
Museums, cities, and entertainment centers can offer personalized, immersive tours that could be gamified to make them more fun.
Immersive experiences like Travel World VR allow travelers to try out accommodations and destinations before booking real-world tickets. These kinds of experiences will be a huge marketing boost for hotel brands, travel agents, resorts, and tour operators.
In September 2021, Seoul announced plans to go "meta" by 2023. "Metaverse Seoul" will feature several of the city's top tourist attractions and virtual tourists can "attend" Seoul's biggest festivals there.
In early 2022, Madrid launched a free, 360-degree virtual tour in Spanish and English featuring some 40 of the capital's most popular tourist attractions.
Meanwhile, Equinox, a platform for social-network-style publishing of augmented reality interactive virtual content on the blockchain, and Delta Reality, a difference operator for digital excellence, are both looking to collaborate with tourist agencies to develop interactive and game-like augmented, virtual, and mixed reality content highlighting various destinations.
 Cost of metaverse travel vs real travel
The BCB Group team has created a metaverse city complete with some of the most sought-after tourist destinations on earth.
These include the Pyramids of Giza standing at 481 feet above the desert and first constructed as tombs for kings of pharaohs.
Another attraction is Niagara Falls boasting a sheer drop of 326 ft.
This metaverse includes the Great Wall of China, a 13,000 miles long series of walls and fortifications whose construction continued for over 2,300 years.
On the BCB metaverse is also the Taj Mahal, considered to be one of the New Seven Wonders of the World.
Another is the Eiffel Tower, then the Colosseum of Rome, and the Statue of Liberty, among others.
"Through our research, we have calculated the total cost of flights, transfers, and entry across each of these landmarks would amount to (approx.) $7600, before paying for any food, accommodation, or supplies for the trip," said BCB on its website.
"Unlike the cost of a real-life trip to these destinations, a tourist visit to the hypothetical metaverse city theorized by BCB Group would cost just above $2."
That's ladies and gentlemen, a $7598 savings per trip.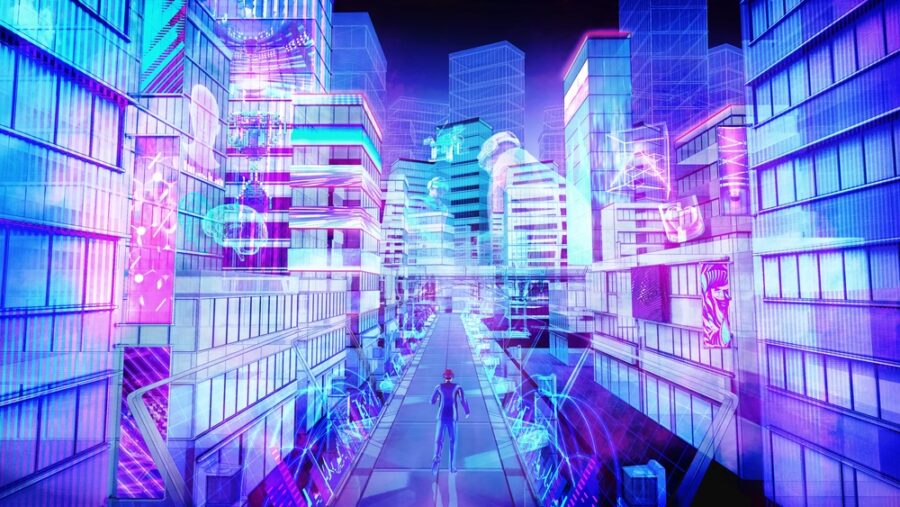 Cost of building the BCB metaverse city
The cost to build each landmark found in the metaverse city would be (1 Eth= $1525 at today's prices):
Pyramids of Giza – 17,367 ETH per cubic meter of land
Great Wall of China – 13,224 ETH per cubic meter of land
Eiffel Tower – 5,056 ETH per cubic meter of land
Niagara Falls – 3,438 ETH per cubic meter of land
Colosseum – 3,021 ETH per cubic meter of land
Taj Mahal – 1,607 ETH per cubic meter of land
Statue of Liberty – 1,480 ETH per cubic meter of land
The total estimated cost in ETH to build the BCB metaverse city is estimated to be around 1.2 million ETH or $1.8 billion.