February 7, 2023 11:29 am
Leap: Microsoft, Saudi could generate USD24 bn from cloud regions
Over the next 4 years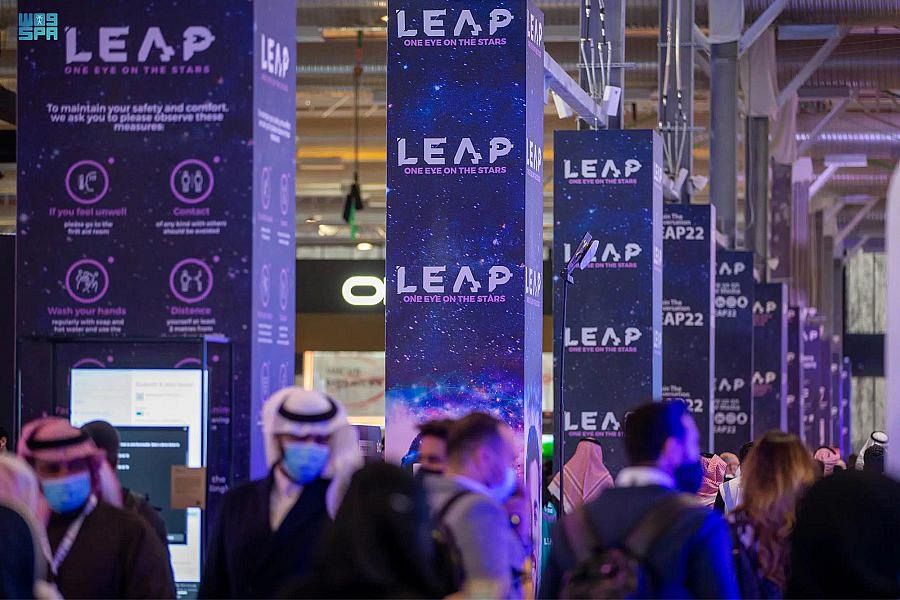 LEAP 23 (Photo Credit: SPA)
Microsoft announced its intention to invest in a new cloud data center region in Saudi Arabia. The announcement is part of the company's ongoing efforts to provide intelligent, trusted, enterprise-grade cloud services to public and private organizations around the world in order for them to realize their digital transformation goals. Microsoft, its partners, and customers that use the cloud will collectively produce around $24 billion in new revenues over the level of 2022 over the next four years, according to an IDC (International Data Corporation) study.
The tech giant made the announcement at the international technology conference LEAP 2023 in Riyadh.
The establishment of Microsoft's cloud region in Saudi Arabia will significantly contribute to the country's economic expansion. The same IDC report predicts that by 2026, Microsoft's ecosystem of partners will create nearly $8 for every $1 of cloud-generated income from Microsoft, providing a huge opportunity for partners in the Kingdom to expand their revenue streams, local content contributions, and clientele.
Read more: LEAP 23 announces USD9 bn worth of investments
At launch, the new region of Microsoft's cloud infrastructure will provide enterprise-grade dependability and performance in Saudi Arabia along with customer privacy, data residency, and high-speed latency standards on par with the rest of Microsoft's global cloud infrastructure.
"This important step is consistent with the steps taken by the Kingdom to accelerate its digital transformation and strengthen its position as an innovation hub," said the Vice Minister of Communications and Information Technology, Eng. Haitham bin Abdul Rahman Al-Ohali.
For his part, Thamer Alharbi, President of Microsoft Arabia noted that "Our data center region will enable even more enterprises and industries in Saudi Arabia to benefit from a trusted cloud framework which protects the privacy of organizations' data to the highest standard."
More on tech topics can be found here
Exclusives