December 1, 2022 8:18 am
Miral: Leading immersive experiences in iconic destinations
Expanding expertise, footprint in creating multi-sensory venues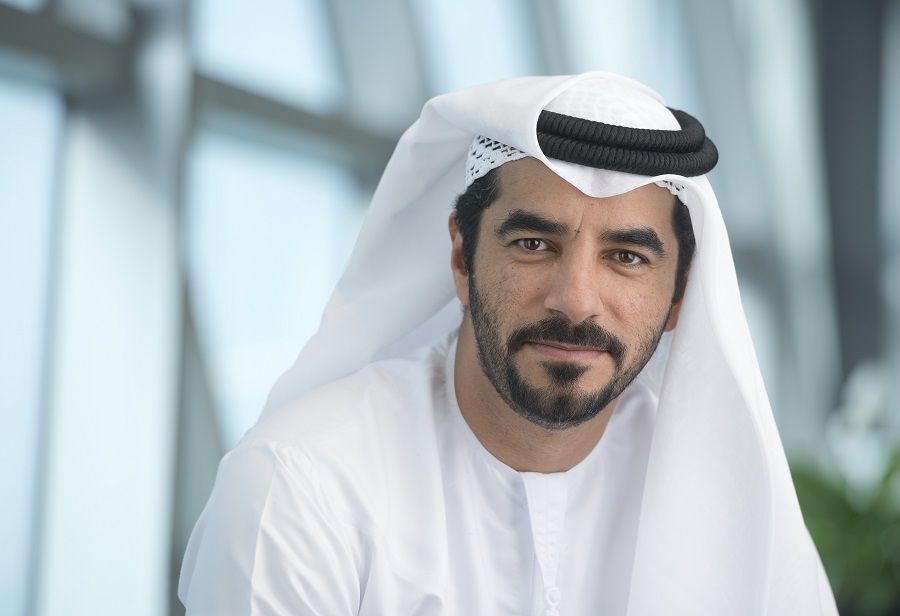 Mohamed Abdalla Al Zaabi, Group CEO of Miral
Miral conceives, creates, develops, operates, and manages immersive destinations and experiences that create treasured memories for the global tourists it draws, helping fast-track the realization of Abu Dhabi's economic diversification plans and cementing it as a prime location for international investment.
Launching landmark projects on Yas Island, Miral helped bolster the emirate's reputation as a global tourism destination with unique attractions and a world-class infrastructure.
 In the following exclusive interview with Economy Middle East, Mohamed Abdalla Al Zaabi, Group CEO of Miral, reveals the strategies behind its new identity, its portfolio of projects, technologies, themed attractions, and much more.
You revealed your new identity in October. This goes beyond a new visual logo and renaming subsidiaries. Please expand on the new direction of being data-driven, progressive, committed, and joyful.
We recently unveiled Miral's new visual identity, signifying a new chapter of growth as we strive to be the region's most impactful and influential leisure, tourism, and lifestyle entity as Abu Dhabi's leading creator of immersive destinations and experiences. As a key contributor to the diversification of Abu Dhabi's economy, Miral also announced its portfolio of projects under construction worth over AED13 billion on Yas Island and across the emirate, with three new projects coming soon.
In terms of being data-driven, we use analytics and technology to better understand our guests' preferences. We personalize travel packages for different guests to make their experiences unique and memorable. For example, in 2021 Miral launched FacePass, a cutting-edge contactless technology that utilizes facial recognition to streamline guest experiences. This also enables us to customize experiences and leverage state-of-the-art recognition algorithms to send joyful photos of guests on a ride directly to their Yas Island app.
To add sustainable growth and value, we continue to add more cultural, leisure, sporting, and business concepts that connect and enliven the local community, while delivering joy and excitement to people globally. An example of this would be our latest announcement that we will launch the region's first Harry Potter-themed land at the world's largest indoor theme park Warner Bros. Abu Dhabi.
Overall, our new visual identity is inspired by the combination of themes connecting and enriching, as Miral seeks to marry partners and employees under a common ideology and purpose – to connect people in the moment at an experience or destination. Recently, we brought the most popular musical in the world, "The Lion King," to the Middle East and we feel this is a clear demonstration of how we are delivering joy to our residents and tourists.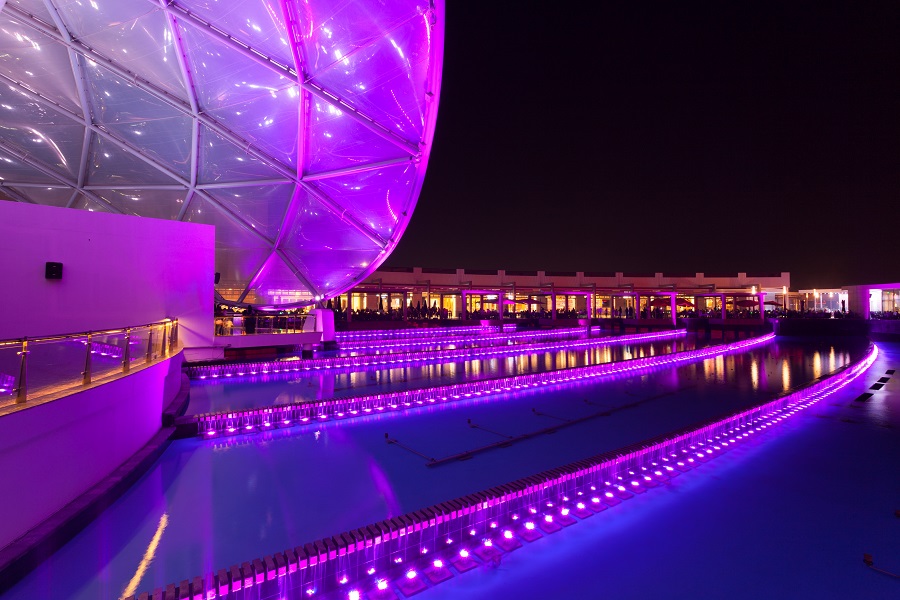 You currently have a portfolio of projects under construction worth over AED13 billion on Yas Island and across the UAE. Previously you managed AED9 billion in investments in Yas Island- What were Miral's most remarkable accomplishments to date and the ones it expects in the future?
Over the last 11 years, Miral has been responsible for transforming the entertainment and leisure sector in the region, showcasing Abu Dhabi as a leading global tourism destination.
The most immediate accomplishment has been our approach to the recovery from the global pandemic. This summer, Yas Island recorded a record-breaking 90 percent hotel occupancy during Eid Al-Adha, and our award-winning theme parks boasted a 90 percent recovery of international numbers compared to pre-pandemic figures.  The UAE has emerged as the safest country in the world, and we are delighted that both domestic and international tourists are choosing to enjoy our unique offering.
Looking further back, I think I am proud of the accomplishment of our strategy to create a truly integrated entertainment and leisure destination that creates lasting memories for our guests of all ages. Yas Island is continually evolving; we began with record-breaking theme parks such as Ferrari World Abu Dhabi and Yas Waterworld Abu Dhabi and continue to add iconic developments including Etihad Arena, Hilton Abu Dhabi Yas Island and Yas Bay. We are relentless in our pursuit of delivering unique and inspirational experiences.
Earlier this year, Miral was appointed by the Department of Culture and Tourism – Abu Dhabi to oversee Saadiyat Island's Destination Management Strategy, helping to achieve Saadiyat Vision 2025 that aims to grow domestic, regional, and global visitors, as well as support the development of Abu Dhabi's tourism ecosystem and reaffirm its position as a center for creativity and innovation. This includes delivering the immersive, multi-sensory venue teamLab Phenomena Abu Dhabi, and the Natural History Museum Abu Dhabi, anticipated to be the largest of its kind in the region, to grow domestic, regional and global visitors.
In the future, we will open three landmark projects across Abu Dhabi. SeaWorld Abu Dhabi, the next-generation marine-life park, is currently 90 percent complete and will open in 2023 on Yas Island.  
Read more: Harry Potter-themed land coming soon to Abu Dhabi's Yas Island
Is your approach to digital transformation based on allowing a better understanding of guests to create more personalized, streamlined, memorable, and immersive experiences for them? How is your B2B transformation happening? And is the metaverse part of your business/entertainment plans?
Yes, providing an enhanced customer experience is at the center of everything we do. Therefore, we are able to create a more personalized and memorable experience for our guests by implementing a combination of first-party data, AI, machine learning, and analytics – even in group settings such as theme parks.
Last year, we launched the Noor Initiative, our decision analytics strategy. This B2B initiative aims to enhance the company's investment in predictive data analytics and integrate innovation across our operations, which in turn will bolster Abu Dhabi's position as a data-driven capital. This initiative highlights our endeavor to deliver deeper, tailored experiences for local and international visitors to Yas Island's award-winning theme parks and experiences.
We have previously mentioned how we have introduced FacePass to streamline the guest experience via facial recognition technology, and since its inception over a million guests have registered for a MyPass ID, which has informed decision-making to customize and personalize visitations to Yas Island.
In regards to the metaverse, we are amazed at how this new technology is able to remove all physical boundaries. Therefore, our goal is to create a metaverse bridge to happiness by introducing fascinating, immersive experiences to visitors from around the world from the heart of the UAE capital. As a vehicle of innovation, we would like to implement a virtual platform within the metaverse to serve as a testing ground for new initiatives before bringing any proposed changes offline. 
The opening of SeaWorld Park Abu Dhabi in 2023 is a huge undertaking that underscores the importance of partnerships. What partnership strategies do you engage in when aiming to bring into fruition this next-generation marine-life theme park, or other major entertainment and experience-led attractions to Yas Island or elsewhere?
We are continually looking for partners that share our vision to create immersive destinations and experiences that contribute to the growth of the leisure and entertainment industry and Abu Dhabi's economic diversification.
Most importantly, we are committed to delivering memorable moments and sparking joy, and therefore strive to set new standards to produce a unique guest experience in Abu Dhabi that will be truly transformative. For example, we are currently working in partnership with DCT to launch teamLab Phenomena Abu Dhabi, which is set to be an immersive, inspirational space where the intersection of art and technology will ignite curiosity, imagination, and creativity in all who visit.
We appreciate that we need to give our guests reasons to come back again and again to our destinations and therefore it's important to continually expand and grow our offering. Not happy with simply being the world's largest indoor theme park, with Warner Bros Abu Dhabi World Abu Dhabi, on the day of the opening we asked, "What's next?" We recently announced that the region's first Harry Potter-themed land will be added to the park's six other immersive zones. 
What is the bigger picture, beyond entertainment, that you hope to achieve on a local or global level with a mega theme park like SeaWorld Park?
Rather than blindly launching international concepts and hoping that they'll be successful, we spend a large amount of time in the planning stages of how to adopt these destinations to make them locally and culturally relevant.
For instance, SeaWorld Abu Dhabi is not only the next-generation marine-life theme park, but it will also feature the UAE's first dedicated marine research, rescue, rehabilitation and return center. It will play an integral part in supporting regional and global conservation efforts by providing an advanced knowledge hub with a focus on indigenous Arabian Gulf and marine life ecosystems. 
Is Miral expanding in the UAE, GCC or even globally? What plans are in place for the company in terms of attractions, themes, or partnerships in the coming two to five years?
Guided by its ambition to be a customer-centric, data-driven, progressive and efficient organization, Miral's strategy for the next five years will be fueled by its focus on continuing to grow and develop Yas Island as a successful destination as well as delivering new leisure and entertainment destinations and ventures that generate sustainable value while contributing to the diversification of Abu Dhabi's economy.
Exclusives