October 14, 2022 9:37 am
Showroom showcase: One man's vision for future mobility
Boldness, innovation are key drivers of Al Masaood Automobiles legacy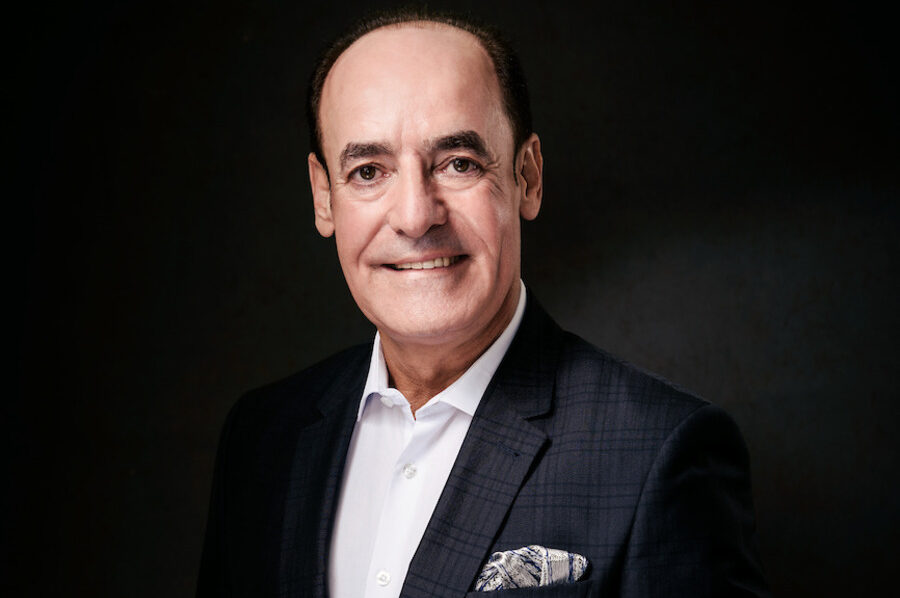 Irfan Tansel, CEO of Al Masaood Automobiles
A true automotive aficionado with more than 40 years of experience across three continents, Irfan Tansel, CEO of Al Masaood Automobiles, is the recipient of some of the highest regional and international accolades for his inspirational leadership as CEO and visionary.
Al Masaood Automobiles serves as the authorized dealer for Nissan, Infiniti, and Renault in Abu Dhabi, Al Ain, and the UAE's Western region.
Tansel relentlessly pursues a culture of excellence and, under his leadership, the company has received numerous awards, the latest of which is the Global Nissan Aftersales Award for the fiscal year 2021. This marks the second consecutive year that Al Masaood Automobiles has been granted this award for exceeding Nissan's aftersales business targets and outperforming other dealers internationally within its segment.
In an interview with Tansel, Economy Middle East asked:
What are the latest trends disrupting the mobility industry?
Billions are poured yearly into technology, interconnectivity, and smart automation, and the arrival of Industry 4.0 is now reshaping the automotive industry.
In my opinion, the automotive industry is heading toward two main trends: the mainstream adoption of electric and autonomous mobility. These two trends will also trickle into the new mobility services like electric water shuttles or maybe even self-driving taxi drones.
For electrification to become ubiquitous, infrastructure to support the adoption of EVs is highly needed. The majority of EVs are currently considered luxury vehicles, above the desired price point for many, so to gain traction in this direction, the volume segment must catch up, and the desired price point for prospective customers must be considered. We should expect this to be resolved over the coming two to three years driven by improvements in batteries.
Also, the possibility of cars driving themselves is now becoming a reality thanks to cross-industry collaboration and technologies.
Another trend is the rise in e-commerce sales as customers are demanding more digitally enhanced experiences when they are researching, purchasing, and operating a car.
Al Masaood Automobiles' virtual, live and interactive sales platform enabled us to connect closely with our customers, selling more cars from digital leads than ever before. We have also launched cashless purchases at our Nissan showrooms in Abu Dhabi, where buyers can now make easy, seamless, and convenient online payments using debit/credit cards, payment gateway transactions, and online bank transfers. Security being paramount, we launched high-level protocols and various encryption and data authentication mechanisms for safe payment processes.
How do you see the evolution of autonomous vehicles and the adoption of electric mobility in the region?
The current focus on electric vehicles and zero emissions presents avenues to catalyse the targets previously set in the Paris Agreement.
Auto executives say more than half (52 percent) of U.S. car sales will be EVs by 2030, KPMG surveys show. The International Energy Agency predicts there will be around 145 million electric vehicles in use by the end of the decade.
Nissan, our primary automotive partner, set a long-term vision, "Ambition 2030," for empowering mobility and beyond, driving toward a cleaner, safer, and more inclusive world. Nissan aims to accelerate the electrification of its vehicle line-up and rate of technology innovation with investments of 2 trillion yen ($13.8 billion) over the next five years. Nissan also aims to introduce 23 new electrified models, including 15 new EVs by fiscal year 2030 aiming for an electrification mix of more than 50 percent globally across the Nissan and INFINITI brands.
On the way to becoming mainstream, autonomous mobility has the potential to build the cities of the future, lowering carbon emissions and paving the way for more sustainable living.
I would also like to highlight that many auto brands have already adopted autonomous or semi-autonomous technologies in their vehicles, like the Advanced Driver Assistance Systems (ADAS). Nissan, for example, installed the ProPILOT system, which premiered in the region on the 2021 Nissan Altima, and the all-new Nissan Pathfinder. ProPILOT combines Nissan's intelligent cruise control system with steering assist technologies, making driving easy and stress-free by automatically maintaining a set distance from the car ahead. Nissan is aiming to expand its ProPILOT technology to over 2.5 million Nissan and INFINITI vehicles by 2026.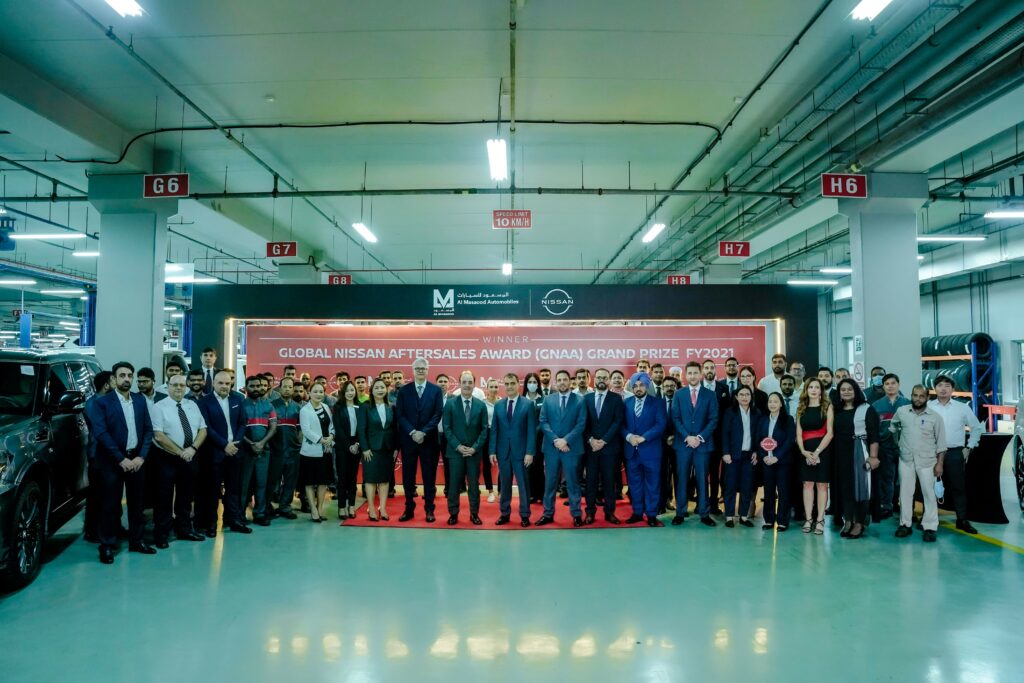 Having said you launched your Nissan e-commerce platform in 2019 and your virtual showroom experience in 2020, can you tell us more about the importance of omnichannel experience for customers?
Technologies, including Artificial Intelligence (AI) and Omnichannel platforms, will support and influence future mobility.
We expect the selling of vehicles and delivery of services to be radically simplified. Most customers start their shopping journey online and expect continuity across channels.  Omni-channel is the future of online sales.
Digitization has been a core component of Al Masaood Automobiles' strategy. In 2019 we launched Nissan's first-ever e-commerce platform in the region, and in 2020 implemented Nissan's global Shop@Home service that provides customers a seamless experience.
Al Masaood Automobiles has also rolled out Nissan Service, a suite of products and services that present an innovative, seamless aftersales experience across online and offline channels. Nissan has also rolled out an innovative digital survey, designed to gauge customer fulfillment.
Our Al Masaood Auto App is also a solution that was launched to help customers manage service appointment bookings, track car servicing in real-time, seek roadside assistance, and view our new and certified pre-owned models, as well as a range of vehicle accessories and trade-ins.
And to help with real-time customer services, we launched a dedicated CX intelligence platform that also allows our team to get customers' feedback on our services and experience in real time.
We also introduced the Connected Live Interactive Xperience (CLIX), which is a virtual experience that allowed customers to enjoy a fully interactive live showroom experience from the comfort of their homes.
In your opinion, will car usership (leasing) be dominant over ownership in the future?
A good number of industry experts believe that customers may drop the need to own a car and rely on shared mobility such as public transport, ride-hailing, leasing, and subscription models. This was already happening pre-Covid, however, the onset of the pandemic has brought it to a halt. The trend nowadays is picking up again, as many users are enjoying the convenience of shared mobility.
Also, dealerships will start downsizing physically and upgrading technologically. Their focus will change from attracting leads to offering meaningful customer experiences.
Technology investments in fleet analytics is expected to rise, however, and these will also bring on prickly topics like user privacy and data protection.
Will the future of the dealership be affected by technology solutions?
Car dealerships are moving into the future of easy mobility services by focusing on digitizing their offerings such as touch screens for showcasing car models, as well as car configurators that give customers a full 360 view of their vehicles. Other retail experiences are being supplemented with pop-up stores and satellite service centers.
Contrary to what some people think, the dealership model is not dying, it's only morphing into a new phase.
Exclusives