February 3, 2023 6:13 pm
MBRSC details first long-duration Arab astronaut mission
19 research experiments will be conducted in collaboration with NASA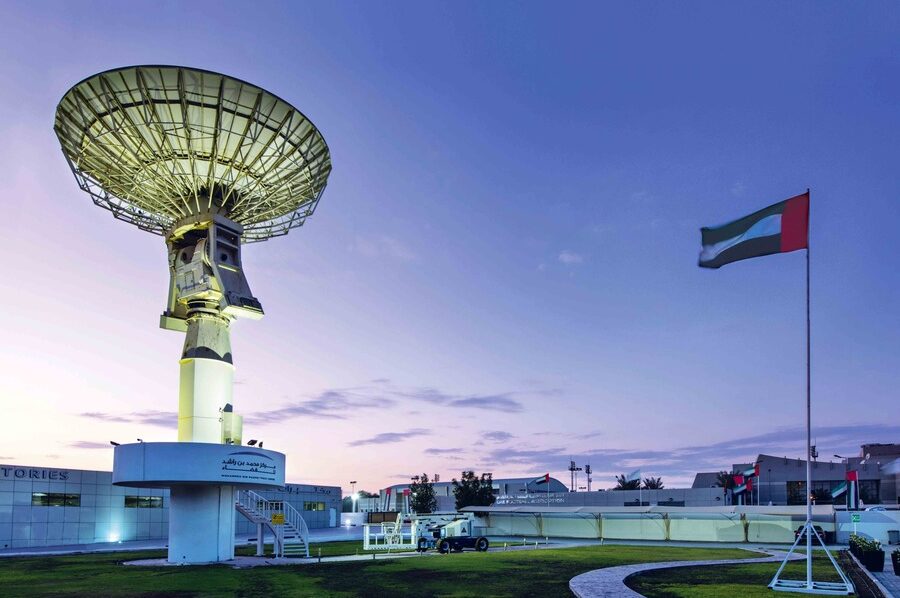 Mohammed Bin Rashid Space Centre (Photo Credit: WAM)
The Mohammed Bin Rashid Space Centre (MBRSC) revealed details of the second crewed mission of the UAE Astronaut Program to the International Space Station (ISS) at an event held at the Museum of the Future.
Scheduled for launch on 26th February at 11:07, the mission will be the first long-duration Arab astronaut mission. Sultan AlNeyadi is the prime astronaut of the mission while Hazzaa AlMansoori is a backup crew.
Read more: Rashid Rover completes one month in space
The event witnessed the unveiling of the mission logo and the announcement of details of the mission, including training, ISS operations, research experiments, and the upcoming stages of the mission.
The occasion was attended by Mohammad bin Abdullah Al Gergawi, Minister of Cabinet Affairs; Khalfan Belhoul, CEO of Dubai Future Foundation; Dr. Amer Ahmad Sharif, CEO of Dubai Academic Health Corporation and President of Mohammed bin Rashid University of Medicine and Health Sciences; Salem Al Marri, Director-General of MBRSC; Emirati astronauts Sultan AlNeyadi and Hazzaa AlMansoori; and other dignitaries, partners and the media.
During his 4,000 hours onboard ISS, Sultan AlNeyadi will conduct over 19 advanced research experiments and studies in collaboration with NASA, European Space Agency (ESA), Canadian Space Agency (CSA), Japan Aerospace Exploration Agency (JAXA), and the National Centre for Space Studies (CNES) on a range of topics that include: the cardiovascular system, back pain, technical demonstration, epigenetics, immune system, fluid science, plant biology, material science, sleep analysis, and radiation.
The mission will further comprise education outreach and engagement efforts to inspire the next generation of scientists and explorers. As part of the UAE Astronaut Programme Grants Research Programme, MBRSC has selected two research projects from the Mohammed Bin Rashid University of Medicine and Health Sciences (MBRU), that will also be part of the Crew-6 mission.
The first project will focus on assessing how the spaceflight environment of microgravity affects cardio-postural interactions, while the second project will investigate dental/oral cells in a microgravity-simulated environment on the ground. Both projects will engage students and researchers to ensure the capability development and qualification of new generations of scientists. In addition to MBRU, data sharing from the mission will include prominent local universities such as NYU Abu Dhabi and others.
For more on space topics, click here
Exclusives