August 31, 2022 7:13 pm
NASA's Artemis program set to take humans to the Moon again!
NASA sets new date for 'Artemis I' launch to moon orbit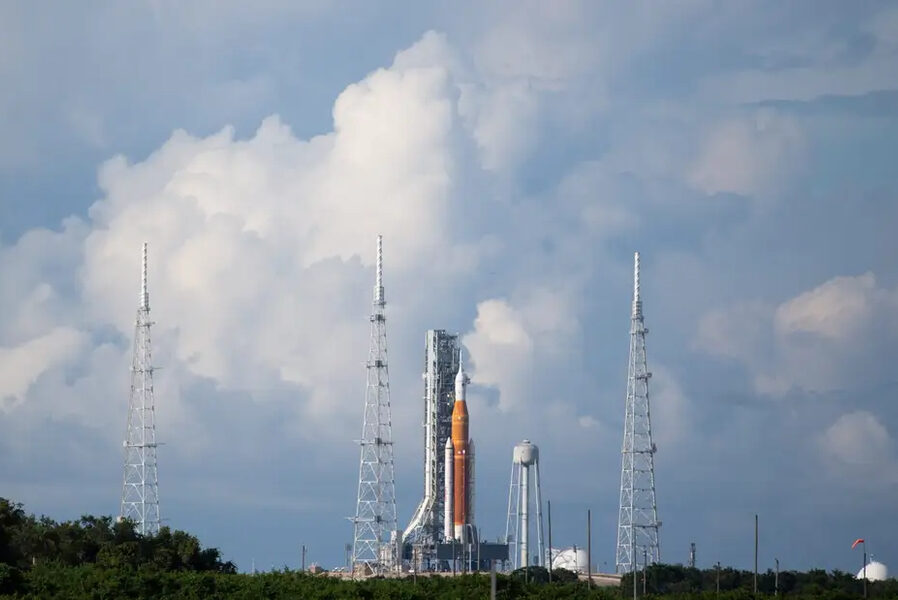 NASA's Space Launch System (SLS)
The National Aeronautics and Space Administration (NASA) is preparing to launch a rocket carrying an unmanned capsule to the moon's orbit in a test flight dubbed 'Artemis I.'
The 'Artemis 1' launch experience paves the way for future human trips to the moon, which NASA hopes to launch in the coming years.
The massive unmanned rocket will orbit the moon and travel into deep space before returning to Earth after 42 days.
The exciting experiment, named 'Artemis 1' after the god Apollo's twin sister in Greek mythology, aims to land the first woman and first person of color on the moon in 2025.
The launch of the world's most powerful space rocket is symbolic because it marks the start of the American program to return to the moon, 50 years after the last flight of the Apollo program.
Planned for 2024, Artemis 2 will be a crewed flight that will orbit the Moon but not land on the surface, similar to what Apollo 8 did.
Artemis 3 is scheduled for 2025 but may not take place until 2026 at the earliest, according to an independent audit of the program.
Delays due to engine issues
Five days after a first attempt failed due to technical difficulties, NASA officials announced the agency will try again on Saturday to launch its potent new lunar rocket Artemis I.
Due to engine issues, the US space agency has delayed the launch of its unmanned rocket.
Bad weather, according to Mike Sarafin, NASA's Artemis mission manager, also played a role. He stated that the NASA team "agreed to move the launch date to the third Saturday in September."
Managers said they had changed refueling procedures to address the issue, noting that the launch delay on Monday could have been caused by a faulty sensor.
The 98-meter-long rocket remained on its platform at the Kennedy Space Center, with an empty "Orion" capsule for the (future) crew above it.
Exclusives