February 28, 2023 6:32 pm
New launch date set for delayed UAE space mission
Emirati astronaut to attempt second blast-off this week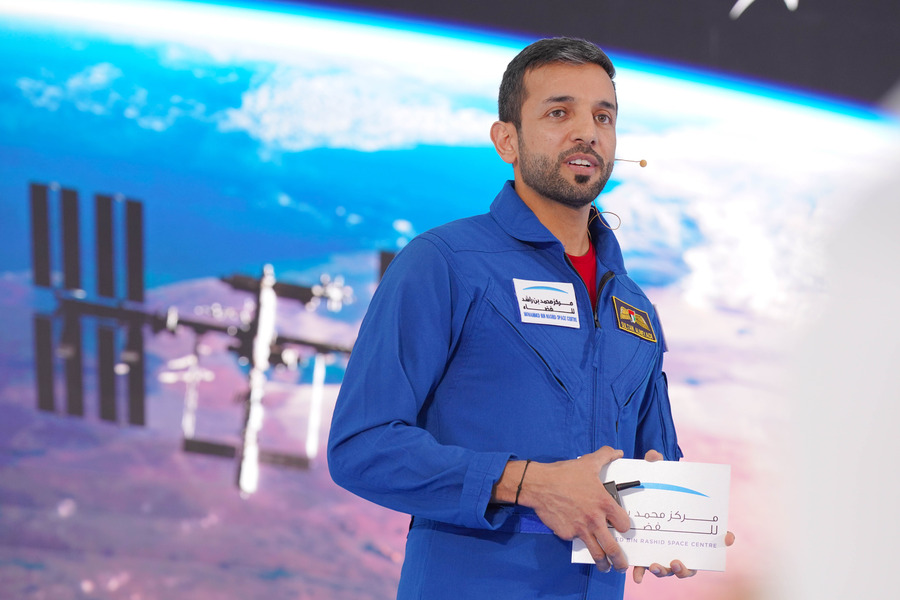 Sultan Al Neyadi (Photo Credit: WAM)
After Monday's launch was canceled, NASA has set a new date for the SpaceX rocket carrying Emirati astronaut Sultan Al Neyadi.
The mission is scheduled for 9.34 a.m. UAE time on Thursday, pending an investigation into the problem that hampered Monday's takeoff.
The mission was called off on Monday at 10.42 a.m. UAE time, two and a half minutes before the Falcon 9 rocket's engines were set to fire.
NASA and SpaceX both stated that a problem with ground systems is being investigated.
Read more: MBRSC details first long-duration Arab astronaut mission
Officials stated that the weather in Florida is not expected to be favorable on Tuesday, thus the delay.
The new launch date is contingent on the resolution of technical issues, according to the space agency.
Sheikh Hamdan
After their mission was delayed, Sheikh Hamdan bin Mohammed, Crown Prince of Dubai, sent a message of support to Al Neyadi and his fellow astronauts.
"The launch has been postponed, yet our ambitions remain high," tweeted Sheikh Hamdan.
"Wishing a safe and successful mission to Emirati astronaut Sultan Al Neyadi and the entire Crew-6 team".
'I didn't mean this soon'
Al Neyadi joked that he promised his children that he would return from space soon — but not on the same day he was scheduled to launch.
The Emirati astronaut said the Crew-6 team was unfazed by Monday's postponement.
"I promised my kids to return soon and I didn't mean this soon! Anyway, our crew is safe and our spirits are high. A launch scrub is one of the things that we are trained to do, as crew safety is always a priority," he tweeted.
For more on space topics, click here.
Exclusives