October 12, 2022 5:49 pm
New program launched in UAE to accelerate technological transformation
"Program seeks to develop 1,000 technological projects"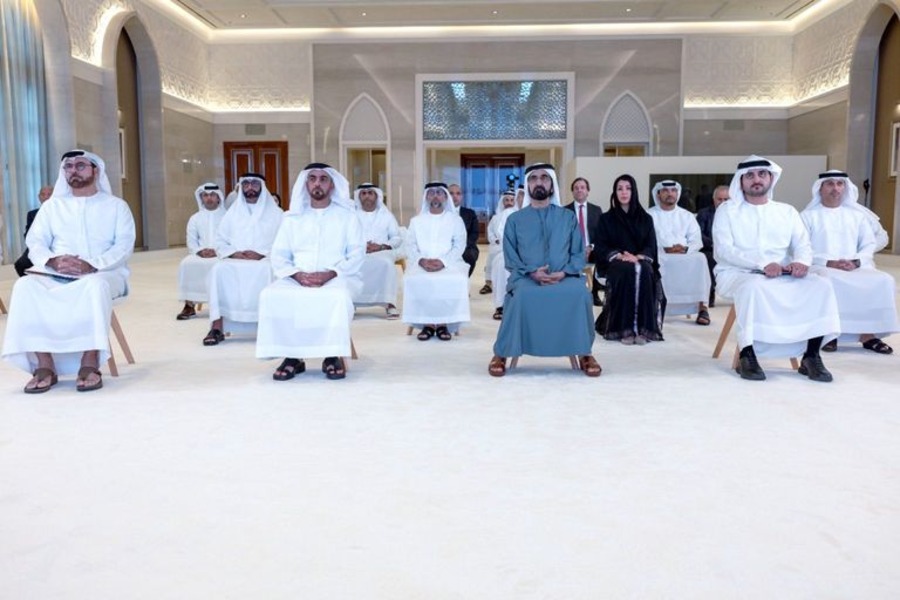 Part of the launching ceremony (Image credit: WAM)
Sheikh Mohammed bin Rashid Al Maktoum, Vice President and Prime Minister of the UAE and Ruler of Dubai, today announced the launch of a program for technological transformation across priority sectors in the country.
The program is part of the national strategy for advanced industry and technology, which aims to improve the country's sustainability and global competitiveness.
Noteworthy that this coincides with the launch of the UAE's largest tech show, GITEX Global 2022, which runs from 10-14 October.
The program aims to accelerate the transformation of the industrial sector through the use of technology, achieving global leadership in the field of development and innovation in future technologies. It also seeks to qualify national capabilities and enable technology developers, businessmen, and emerging technology companies to develop their businesses on the digital transformation journey.
On this occasion, Sheikh Mohammed bin Rashid Al Maktoum commented: "We have launched a national program to accelerate technological transformation in the industrial and manufacturing sectors. The program seeks to develop 1,000 technological projects, as well as to establish national centers for industrial empowerment, with the goal of exporting advanced Emirati technological products worth 15 billion dirhams per year."
"The use of advanced technology in industries and projects is an essential pillar for developing our national economy in collaboration with the private sector," he said, noting that the UAE is a global center for research, development, and innovation in future technology.
"We see opportunities to achieve our national priorities and ambitions over the next 50 years thanks to advanced technology… The program will allow technology developers, entrepreneurs, and emerging technology companies to gain hands-on experience with technology in the UAE before embarking on global transformation projects," Sheikh Mohammed added.
Exclusives