January 3, 2023 9:36 am
Oil prices fall ahead of impending crises
Main drivers of global growth are all slowing down simultaneously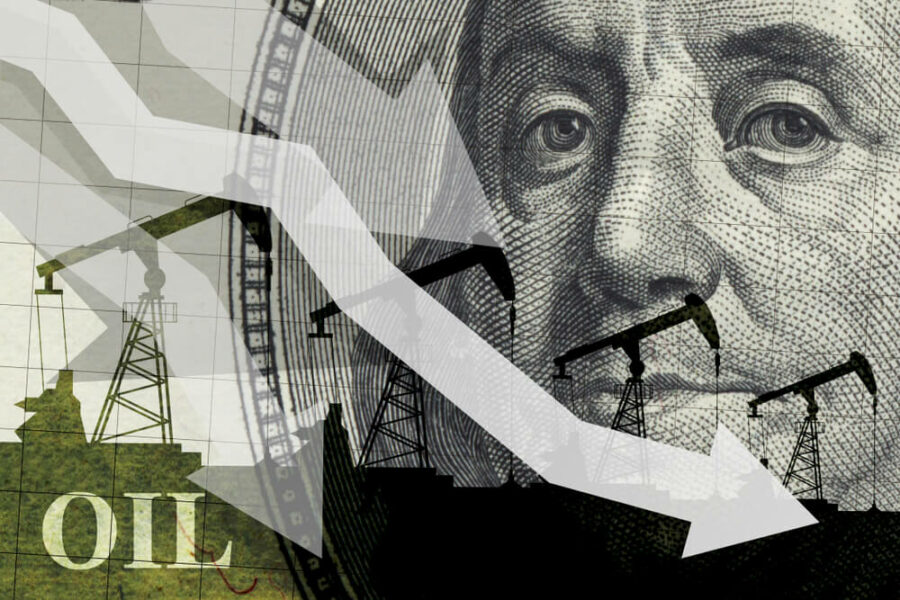 Oil prices
Oil prices fell on Tuesday from their highest levels in a month on a rise in the dollar and following the Managing Director of the International Monetary Fund warning of more difficulties in 2023 as major economies weaken activity.
Brent crude futures fell 98 cents, or 1.1 percent, to $84.93 a barrel, while it fell US West Texas Intermediate crude dropped 77 cents, or one percent, to 79.49 dollars per barrel.
US currency goods denominated in them are more expensive for holders of other currencies. IMF Managing Director Kristalina Georgieva said on Sunday that the United States, Europe, and China – the main drivers of global growth – are all slowing down simultaneously, making 2023 even more difficult than 2022 for the global economy. Oil prices had risen more than two percent at the settlement.
Read: Higher oil prices pave Bahrain's recovery path
On Friday, Brent and WTI ended 2022 higher by 10.5 percent and 6.7 percent, respectively. Russian President Vladimir Putin will ban crude oil supplies and petroleum products starting on the first of February for a period of five months for countries that adhere to the maximum price of Russian crude as per EU decision. A clause allows Putin to bypass the ban in special cases. A Reuters poll showed the average price of Brent crude will be $89.37 per barrel in 2023, while US West Texas Intermediate will be at $84.84 a barrel as growth slows world economies.
For more on oil prices, click here.
Exclusives