November 8, 2022 5:59 pm
OKX offers $3 mn total prize pool as it bridges Web3 and football
OKX Football Festival will include an NFT game, a trading competition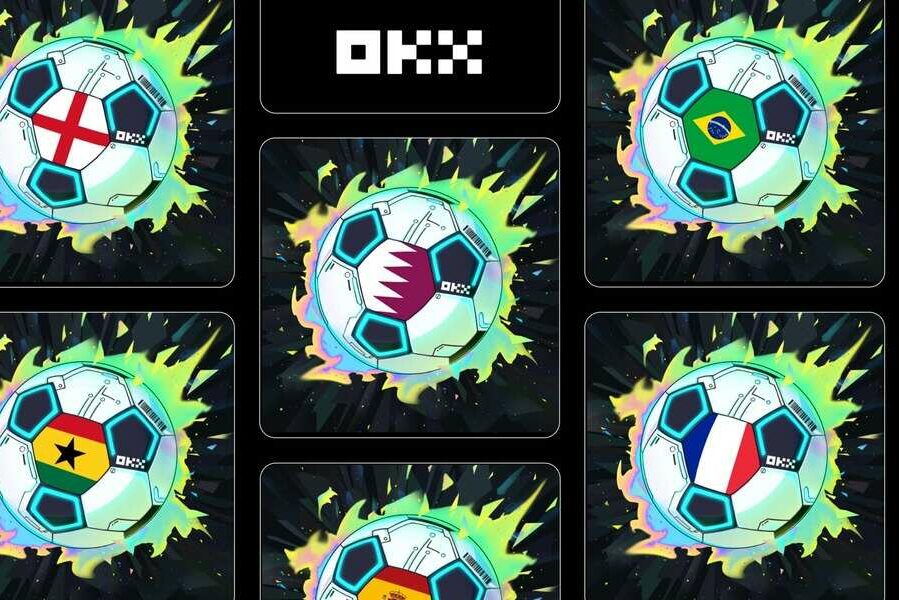 OKX
 OKX, the world's second-largest crypto exchange by trading volume, today launched the OKX Football Festival in anticipation of the national football teams meeting this month in Qatar. The OKX Football Festival consists of the NFT Football Cup, the 2022 OKX Football Cup Trading Competition, and the Earn Super Hatrick fan token staking series.
Kicking off the OKX Football Festival is the NFT Football Cup, which offers a total of $1 million in spot rewards. From November 8, fans will be able to mint up to three free NFTs corresponding to their favorite national teams. NFT holders will split spot rewards of 20,000 USDT each time their team advances through the group stages, with the prize pools for each eliminated team being transferred to the team that knocks them out. OKX will add 10 USDT to the prize pool for each NFT minted. Users will be allowed to participate in the event with any ETH wallet.
Read more: OKX secures license in Dubai, plans to open regional hub
From mid-November, fans will also be offered the chance to pit their crypto trading skills against one another in the 2022 OKX Football Cup Trading Competition. This contest will see teams of at least 10 traders compete for a total prize pool worth up to $2 million. New user rewards, quiz-based prizes, and referral rewards will also be up for grabs.
Haider Rafique, Chief Marketing Officer, OKX, said: "OKX is investing heavily in its already leading Web3 Wallet and NFT Marketplace platforms."
Launching on November 11, the Earn Super Hatrick event will see a series of staking deals for the fan tokens of Manchester City ($CITY), Portugal ($POR), Argentina ($ARG), Flamengo ($MENGO) and the Chiliz ($CHZ) token offered. Potential APYs for the staked tokens will rise as high as 300% for $CITY and 200% for $POR, $ARG, and $MENGO. $CITY is the official fan token of the Manchester City Football Club, for which OKX is the official cryptocurrency exchange partner.
From mid-November, OKX will also be offering the chance to win special Mystery Boxes that are themed for this winter's big tournament. Mystery Box holders will be offered the chance to win $CHZ, $ARG, $CITY, and $POR tokens in addition to the reward tokens already on offer.
Exclusives