July 25, 2022 10:11 am
Oman: Annual inflation continues to rise in June
Driven by the increase in food and beverage prices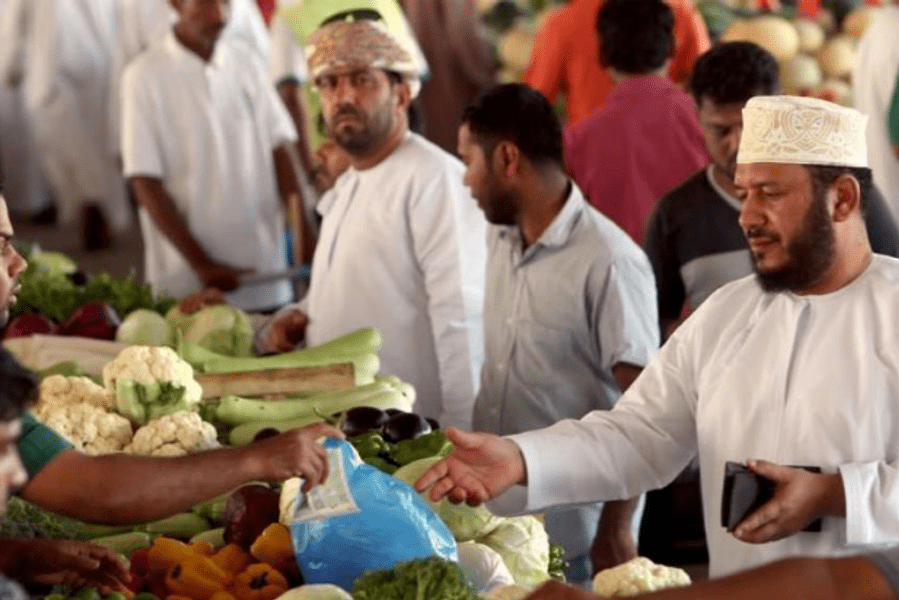 Omani citizen buying vegetables
The inflation rate in the Sultanate of Oman rose in June this year by 2.85 percent on an annual basis, driven mainly by the increase in food and beverage prices by 6.09 percent, according to the data of the monthly bulletin of the National Center for Statistics and Information (NCSI).
The prices of oils and fats increased by 19 percent, fruits by 9.2 percent, and meat eight 8 percent, compared to June of last year.
The transportation group prices rose by 4.2 percent in June, in conjunction with the rise in global oil prices.
On a monthly basis, the inflation rate in Oman increased by 0.45 percent in June compared to the previous month of May. The annual inflation rate last May in Oman was 2.4 percent.
Last April, the inflation rate in Oman rose by 2.67 percent on year on year. 
Exclusives