December 2, 2022 9:54 am
Will OPEC+ cut oil production on Sunday?
State of anticipation EU and G7 decisions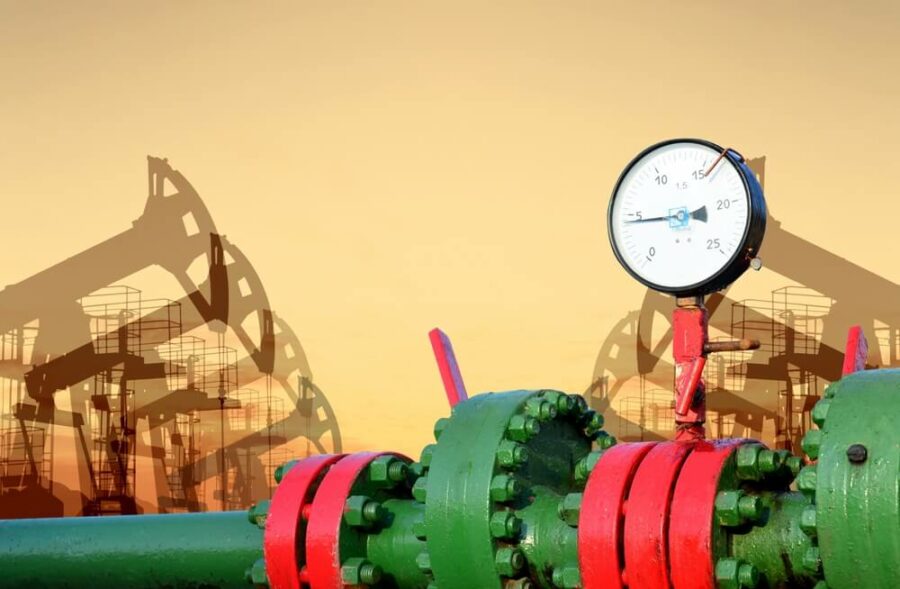 OPEC
OPEC producers face the unknown as they approach Sunday's OPEC+ meeting.
Many factors will determine the decision of two meetings. One is the impact of EU sanctions on Russian oil exports, which will come into force on December 5.
This fog is exacerbated by uncertainty over the level and impact of the G7-led planned price cap on Russian crude oil sales, which is also set to take effect on December 5.
Analysts speculate that OPEC+ may wait for Sunday's meeting, to discuss what will happen the next day when EU sanctions come into effect, as well as to see what the Group of Seven major industrialized nations will decide on the oil price ceiling.
"It looks like we're going to get a cut from them. If we don't, we'll get a lot of speeches about doing it. If they don't cut, they'll hint that they'll cut in the future," Matthew Smith, principal oil analyst for the Americas at Kpler, told CNBC.
"All we've heard from OPEC in recent months is that they want to support prices around the $90 level," Smith said, noting that they cut production in September by a small amount even when prices were closer to $100, followed by a big cut of two million barrels per day in October when Brent crude was around $90.
The Kpler analyst also noted that oil prices are "somewhat monitored" at the moment because sanctions will begin next week. However, he warned that crude oil transported by sea from Russia is not falling, but only being redirected.
Read More: Saudi, Iraq to stick to OPEC+ oil production cuts till end of 2023
Blurriness and uncertainty
Amid this uncertainty, one thing is clear: demand is weakening. OPEC+'s recent decision to cut production by two million barrels per day may have angered Washington, but in terms of targeting market stability, producers seem to have judged the market correctly. Prices today are approaching the same levels as when they made the decision to cut in October.
But looking ahead, supply and demand paths are extremely murky. On the demand side, beyond fears of a general recession, the big issue is China – with Beijing's "zero Covid" policy, and now nationwide protests against it that could lead to a shift, spreading enormous uncertainty in the outlook for Chinese demand.
Market volatility has affected OPEC's outlook. In January, OPEC had forecast demand growth in 2022 at 4.15 million barrels per day. Currently, this forecast has shrunk to 2.5 million barrels per day.
Setting a ceiling on the price of Russian oil
EU member states are close to reaching a deal to cap the price of Russian oil by $60 a barrel sold in other countries, complementing the European ban on imports of Russian oil by sea, which comes into force on Monday.
The mechanism provides for the prohibition of maritime transport services (shipping, insurance…) of Russian oil beyond the specified ceiling, with the aim of limiting Moscow's revenues from deliveries to countries that do not impose embargoes, such as China and India.
The aim is to reduce the resources that allow Russia to finance the war on Ukraine.
The European Commission has proposed a base cap of $60, accompanied by a 5 percent lower than market prices if the latter were to fall below that threshold.
The proposal is widely unanimous among member states, and all that remains is for Warsaw to give the green light to endorse the mechanism.
Phuc Vinh-Nguyen, an energy expert at the Jacques Delors Institute, told AFP that Russia has made 67 billion euros from selling its oil to the EU since the war on Ukraine began, while its military budget is about 60 billion a year.
The Group of Seven is also close to agreeing on a cap on the price of Russian seaborne oil at $60 a barrel with an adjustment mechanism to keep the cap five percent below the market price.
As reported by Reuters, the agreement should be finalized in the coming days at the latest.
Exclusives