April 7, 2022 2:47 pm
Passenger recovery accelerates, air cargo growth continues
The demand for global air cargo markets increased in 2022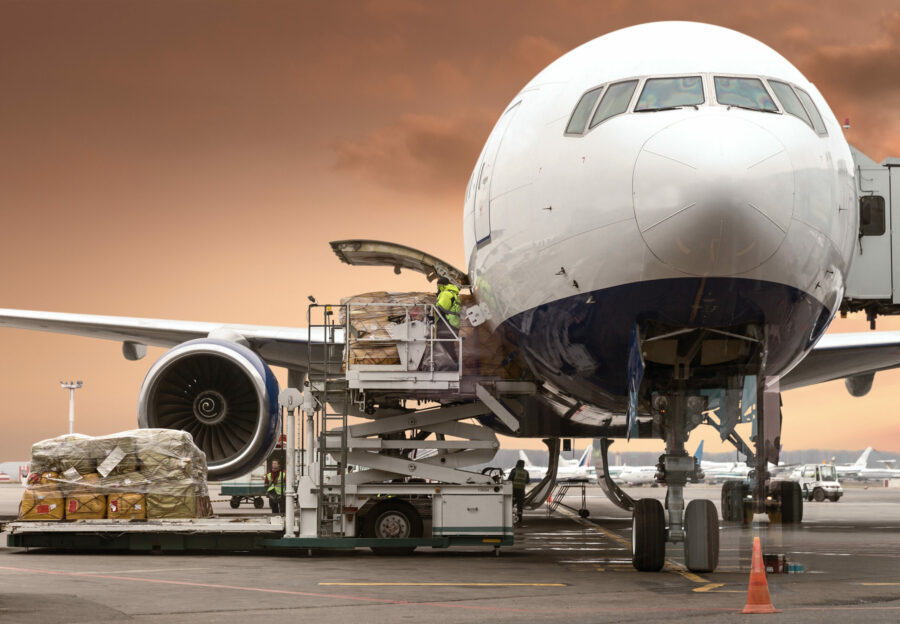 Cargo
Air travel and demand for global air cargo markets improved in February 2022, according to the International Air Transport Association (IATA).
In a statement, IATA said the demand for global air cargo markets increased in February 2022 despite a challenging operating backdrop.
Middle Eastern carriers experienced a 5.3 percent year-on-year decrease in cargo volumes in February. This was the weakest performance of all regions, which was owing to a deterioration in traffic on several key routes such as Middle East-Asia, and Middle East-North America.
Looking forward, there are signs of improvement as data indicate that the region is likely to benefit from traffic being redirected to avoid flying over Russia. Capacity was up 7.2 percent compared to February 2021.
Passenger Traffic
Meanwhile, IATA said Omicron-related impacts moderated worldwide while the war in Ukraine, which began on Feb 24, did not have a major impact on passenger traffic levels.
It said total traffic in February 2022, which was measured in revenue passenger kilometers (RPKs), was up 115.9 percent compared to February 2021.
"That is an improvement from January 2022, which was up 83.1 percent compared to January 2021.
"Compared to February 2019, however, traffic was down 45.5 percent," IATA said.
In the Middle East, total passenger traffic market shares for 2021 in terms of RPK accounted for 6.5 percent.
In addition, international RPKs rose 256.8 percent versus February 2021, improving from a 165.5 percent year-over-year (y-o-y) increase in January 2022 versus the year-earlier period.
IATA said all regions improved their performance compared to the prior month despite February 2022 international RPKs slipping by 59.6 percent compared to the same month in 2019.
"The recovery in air travel is gathering steam as governments in many parts of the world lift travel restrictions," said IATA director general Willie Walsh.
Exclusives