While attention is directed towards Qatar and the energy-producing countries as alternative sources for supplies of oil derivatives, especially gas, which are under pressure as a result of the Russian-Ukrainian war, Qatar declared that it "cannot help immediately" and that "no one can replace Russian supplies."
But it gave guarantees to continental Europe that LNG supplies would not be cut off, even if other buyers paid higher prices.
The Qatari Minister of State for Energy Affairs Saad bin Sherida al-Kaabi announced this during activities of the Qatar Forum and in independent interviews, following the emergence of positions indicating the intention of the EU to reduce import of Russian natural gas this year and its willingness to completely separate from the largest single resource of energy due to the war in Ukraine.
The Qatari plan calls for taking advantage of alternative supplies, including LNG shipments, boosting production and imports of bio-methane and renewable hydrogen, and retrofitting buildings to reduce consumption.
The Qatari position also intersected with a statement by Ukrainian President Volodymyr Zelensky to the same forum in which he said that Qatar can contribute to Europe's stability if it decides to increase its oil and gas production.
German officials, including Economy Minister Robert Habeck, visited Qatar earlier last week for talks on supplying gas to Europe amid uncertainty over Russian energy.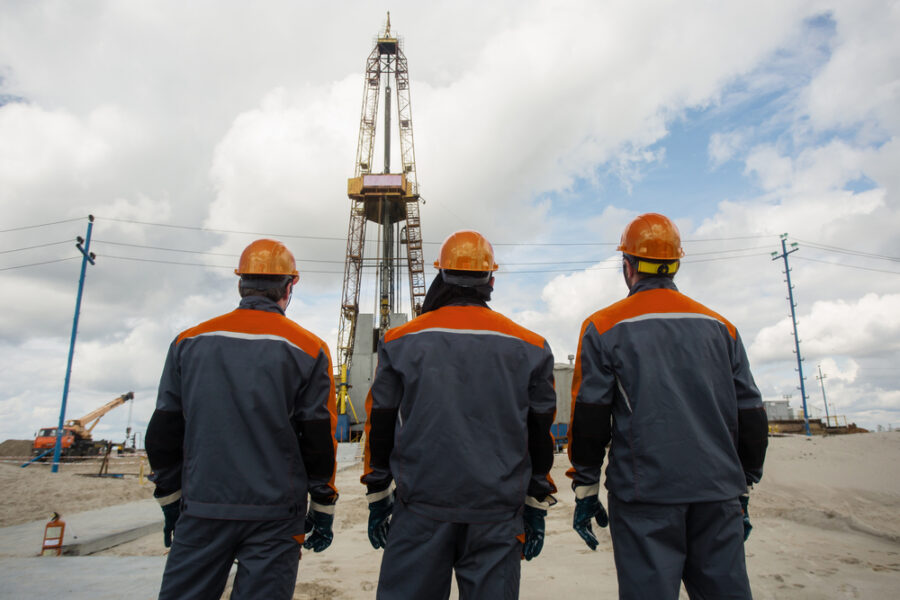 Al-Kaabi: The decision of the EU and the US requires participation by many parties
Al-Kaabi stressed that the decision taken by the EU and the US to increase the volume of natural gas to Europe by about 15 billion cubic meters of natural gas this year requires the participation of many parties in order to secure liquefied gas to Europe.
He added, "LNG from Qatar reaches France, Britain, Italy, and other regions in Europe, and we are working on it."
We are working on increasing the volume of exported quantities to Europe through a project that is being worked on with the US to send about 70 million tons of LNG to Europe by 2024-2025."
He continued, "I think we need 7 or 8 years to be able to complete the project and this cannot happen overnight," explaining that "the amount of gas provided by Russia to Europe reaches 40 percent (of needs) and cannot be replaced as quickly as some imagine, and there is a need for international companies such as Total Energy, ExxonMobil, Shell, Equinor and other companies, in addition to coordinating with European governments that invest in these companies that operate in the field of gas and oil."
Al-Kaabi explained that Qatar has contracts with several parties in Europe to secure gas, including Italy, adding that 85 percent of Qatari production is shipped to Asia.
"What is happening now is a reaction in the context of the current crisis and war"
In another aspect, Al-Kaabi played down the possibility of shifting the energy trade using currencies other than the US dollar, in reference to Russia's demand that some European countries buy oil and gas from it in exchange for the Russian ruble.
He said, "What is happening now is a reaction in the context of the current crisis and war, and we cannot formulate a long-term mechanism in the financial or energy sector in light of a temporary crisis."
"We will not transfer contracts even if we have financial gain"
Al-Kaabi had repeated these positions in an interview with CNN, where he stressed that Qatar "will not transfer (contracts) even if we have financial gains. We will maintain the current supplies, and this is in solidarity with what is happening in Europe."
He expressed his refusal to impose sanctions on the Russian oil and gas sector, saying that "energy should be kept out of politics and that stopping Russian gas supplies to Europe is not feasible."
He explained that Qatar has not yet reached a long-term agreement with Germany, "but we are ready to discuss with the companies we held discussions with to put a long-term agreement into possible implementation," noting that it is a trade agreement between commercial entities.
On this point, Al-Kaabi said in a separate interview with the German newspaper "Frankfurter Allgemeine Zeitung" that Europe's lessening of its dependence on Russian gas "will take years." He added that such a step requires careful planning and takes years to implement.