October 24, 2022 6:09 pm
QatarEnergy partners with Shell for large-scale LNG project
Shell claims 9.3% of shares in the NFS expansion project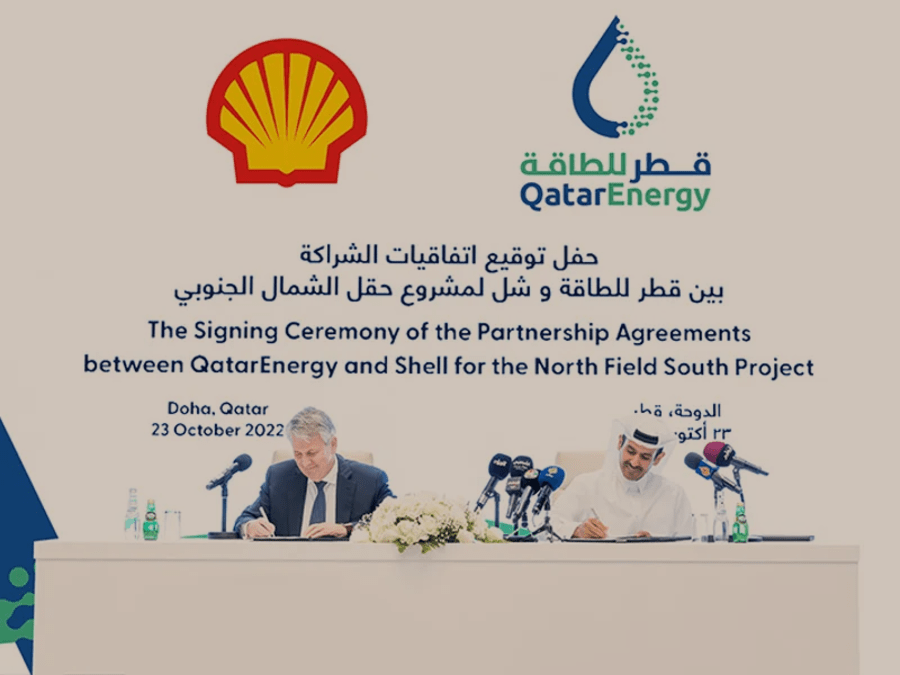 Part of the signing ceremony (Image credit: QatarEnergy)
State-owned QatarEnergy has announced Shell as its second international partner in the North Field South (NFS) expansion project.
The NFS project consists of two LNG mega-trains with a combined capacity of 16 million tonnes per annum (MTPA). Once completed, this would bring Qatar's total LNG production capacity to 126 MTPA.
According to the announcement, Shell will have an effective net participating stake of 9.375 percent in the NFS project, out of the 25 percent interest available for international partners. QatarEnergy will own the remaining 75 percent of the company.
Early this year, QatarEnergy signed agreements for North Field East (NFE), the first and more significant phase of the two phases of the North Field expansion plan. This phase will include six LNG trains that will increase Qatar's liquefaction capacity from 77 to 126 MTPA by 2027.
Exclusives