October 25, 2022 11:17 am
Qatari Emir: Doing everything possible with partners to address lack of energy resources
Budget surplus geared to reducing debt, increasing reserves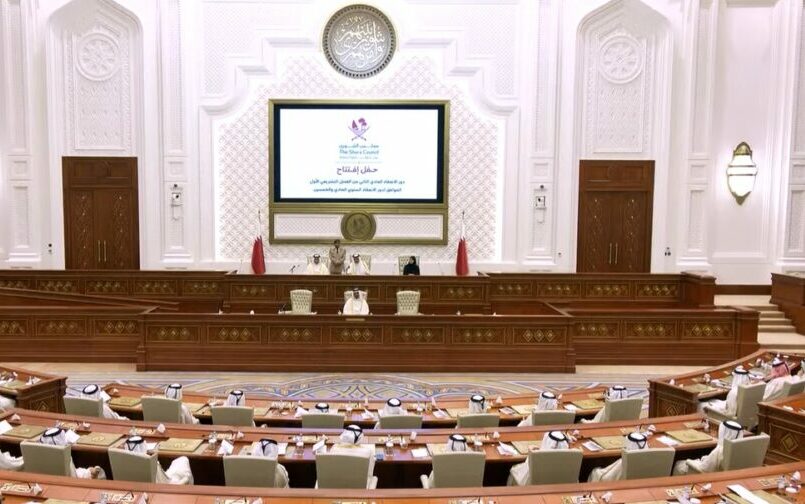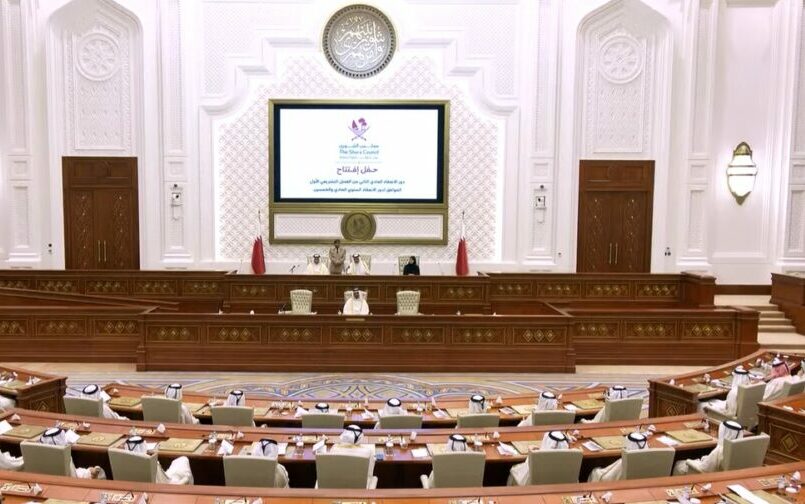 Emir of Qatar during his patronage of the opening of the 51st annual session of the Shura Council
The Emir of Qatar, Sheikh Tamim bin Hamad Al Thani, announced that Qatar is doing everything in its power to address the lack of global energy resources, in coordination with its partners.
The Emir spoke during his patronage of the opening of the fifty-first annual session of the Shura Council, during which he established his position on the issues raised and Qatar's future priorities in various sectors.
The Qatari Emir said preliminary indicators reveal his country registered a GDP growth of 4.3 percent in the first half of this year.
Qatar said it had achieved real growth of 6.3 percent in the second quarter of this year, year-on-year, as liquefied natural gas prices soared and being close to hosting the FIFA World Cup™.
Qatar's government expects GDP growth in the range of 1.6 percent to 2.9 percent this year, supported by an expected rebound in World Cup-related activities.
Fitch Ratings predicted Qatar's GDP growth from 1.6 percent last year to 3.2 percent in 2022, supported by revenues from the FIFA World Cup hosted by Doha in November and December, as well as via recovery from the coronavirus pandemic.
In contrast, inflation accelerated in September, hitting a 2022 high. It increased 1.2 percent month-on-month, to 6.03 percent year-on-year.
The Emir of Qatar said that the rise in energy prices led to a shift from a budget deficit expected at the beginning of the year to a surplus of about 47.3 billion riyals in the first half of the year, pointing out that the budget surplus will be directed to reducing the level of public debt and increasing the state's fiscal reserves.
Qatar, the world's largest exporter of liquefied natural gas, has benefited from higher oil and gas prices, with a jump in revenue from energy sales leading to a 12-fold rise in the budget surplus to 47.3 billion riyals in the first half.
Unprecedented campaign
The Emir of Qatar explained that his country is being subjected to a campaign that a host country of the World Cup has never been subjected to.
"Since we had the honor of hosting the World Cup, Qatar has been subjected to an unprecedented campaign to which no host country has been exposed. We initially dealt with it in good faith and even considered some of the criticism to be positive and useful."
"But we soon found out that the campaign continues and expands and includes slanders and double standards until it reached such a level of ferocity that unfortunately led many to wonder about the real reasons and motives behind this campaign," he said.
He pointed out that Qatar is currently more like a workshop in preparation for the event in which all Qataris and residents are engaged. He said: "Brotherly and friendly countries have put their capabilities at our disposal and this is already one of the objectives of such occasions that encourage cooperation, fraternity, exchange of experiences, gathering and not differentiating. It is a championship for everyone and its success is a success for all."
The Emir of Qatar stressed that comprehensive development is the ultimate goal that Qatar is working to achieve and is steadily pursuing its requirements at all levels in accordance with the Qatar National Vision 2030 and its desired goals.
He pointed out that due to the measures taken to preserve the environment and improve the quality of life in cities, the State of Qatar became the first country in the world to have all its cities receive accreditation from the World Health Organization as healthy cities.
Exclusives