August 12, 2022 3:05 pm
Recession looms in UK following economic contraction
Driven by drop in household spend, winding-down of Covid-related services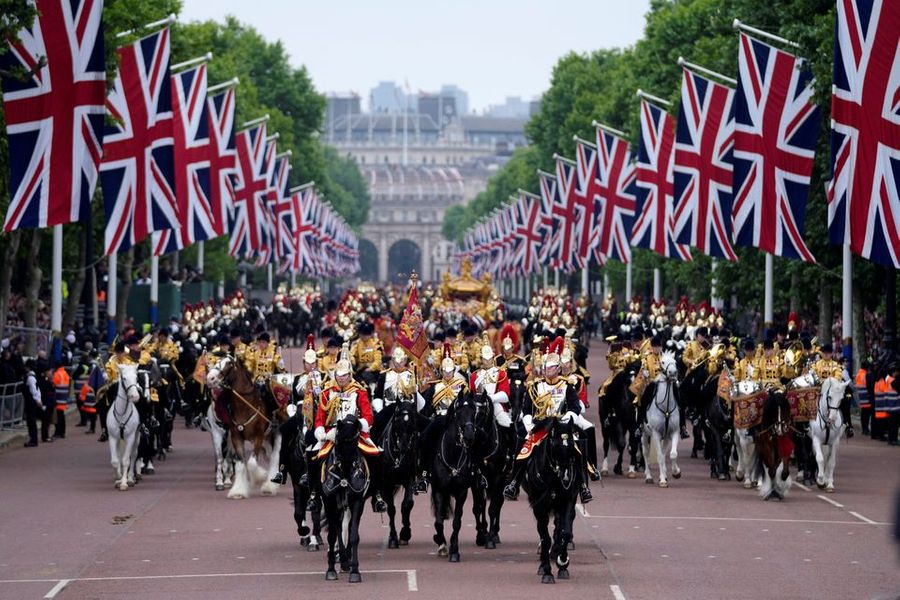 Soldiers parade during the Platinum Jubilee
The UK economy contracted by 0.1 percent between April and June, owing to a drop in household spending and the winding-down of coronavirus-related health services, after growing by 0.8 percent in the previous three months.
It was the first drop since the pandemic, partly due to the holiday of Queen Elizabeth II's Platinum Jubilee celebrations, raising fears of a recession.
The extra holiday at the start of the month resulted in a 0.6 percent GDP drop in June, following a surprise increase in May due to the festivities.
With energy bills skyrocketing and food and fuel prices skyrocketing, Rishi Sunak and Liz Truss devised plans for tax cuts or additional consumer assistance.
Darren Morgan, Director of Economic Statistics at the National Bureau of Statistics, commented on the GDP figures, saying, "With May growth revised down slightly and June showing a significant decline, the economy contracted slightly in the second quarter."
"The biggest cause of the economy's downturn was health, as testing, tracing, and vaccine programs slowed, while many retailers also had a tough quarter. This was partially offset by growth in hotels, bars, hairdressers, and outdoor events throughout the quarter, owing to People's Platinum Jubilee," Morgan added. 
Exclusives