May 25, 2022 4:01 pm
Will there be a global recession?
The war in Ukraine likely a driving factor towards an economic slump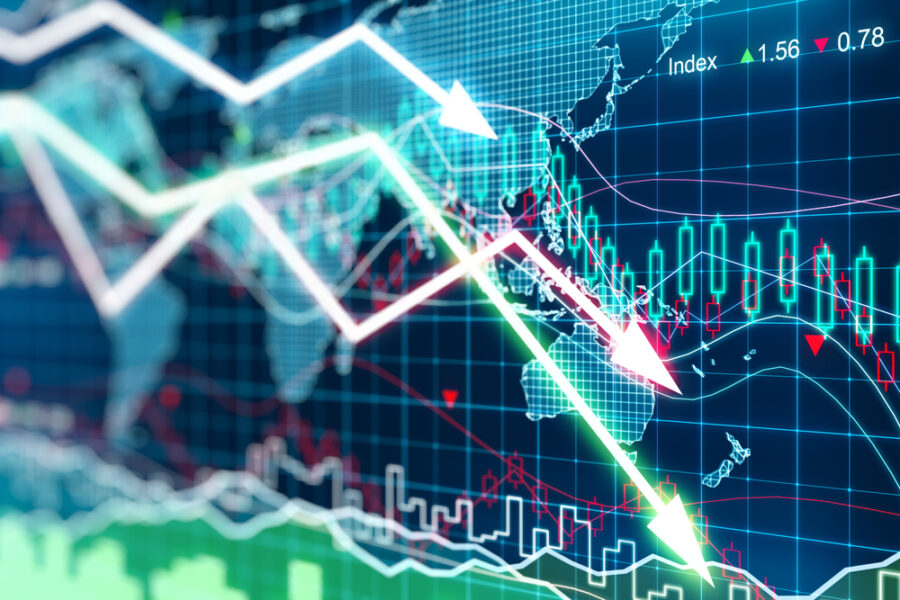 Global recession
As the Russian-Ukrainian war looms large over continents and global debt spirals out of control with emerging markets in the lead, economists and experts seem to be split in their opinion over a potential global recession.
The ongoing war in Ukraine has strained an already fragile global economy suffering from an influx of millions of refugees, soaring food and oil prices, and crippling financial sanctions for Russia and its supporting countries. Over 14 million refugees, an all-time high FAO Price Index of wheat and oil-based staples, and a worldwide spike in the price of crude oil and gas, are the direct result of the war.
Last April, the World Trade Organization slashed this year's growth forecast to 2.8 percent from 4.1 percent before the war, saying the conflict had inflicted "a severe blow" on the world economy. The World Bank also warned that the war has added to mounting concerns about a sharp global slowdown.
Business executives and economists had expected 2022 to be a year of recovery from the coronavirus pandemic. Instead, they find themselves grappling with a major European conflict with no end in sight. As a result, they are split in opinion on whether a recession is likely to occur globally. The Global Economic Outlook session at Davos 2022 was an excellent opportunity to bring leaders together to discuss the key issues facing this prospect.
The panel discussion opened on Monday May 23 with Kristalina Georgieva, Managing Director of the IMF, explaining with a cautious note that, since the IMF's latest forecasts, the "horizon has darkened." Georgieva was particularly concerned about food price shocks and how anxiety around the world over accessing affordable food was "hitting the roof." Georgieva went on to point out that stalling action on the climate crisis and the slump in digital money assets was further darkening the outlook.
Other keynote speakers such as David M. Rubenstein, co-founder and co-chairman of The Carlyle Group, were cautious about recession fears in the US and ended the session on a positive note. Rubenstein said he doesn't believe the current economic crisis will be anything like previous shocks over the last 25 years – the dot.com bubble, the financial crisis, or the pandemic.
World leaders have also been getting involved in the current debate. Here are the opinions of a few
Elon Musk
Elon Musk is even more pessimistic than most economists and Wall Street experts. The Tesla CEO said in a May 16 Twitter post that the U.S. is probably already in a recession that will last anywhere from 12-to-18 months.
To Musk's point, the technical definition of a recession involves a fall in gross domestic product (GDP) over two consecutive quarters, and in the first quarter, U.S. GDP shrank 1.4%. So, when GDP data is revealed in June, economists may very well find the U.S. is already in a recession.
Jerome Powell
The chair of the Federal Reserve believes that the US economy can have a "soft landing" in which inflation eases and unemployment remains low. If achieved, a soft landing would leave the economy in a much more robust position as it enters a new expansionary cycle. Many economists, however, are skeptical of Powell's stance.
Lloyd Blankfein
Last week alone, senior chairman of Goldman Sachs Lloyd Blankfein warned of a "very, very high risk" of recession, saying that such an event would not happen in a vacuum and would likely affect policies and politics globally. He also stated that the direct cause of a recession would be COVID and the war in Ukraine.
Tune in to EME  for updates on the regional and global financial status!
Exclusives