January 5, 2023 11:13 am
Ronaldo unveiled to 25,000 crowd in Saudi
Following his signing for Al Nassr club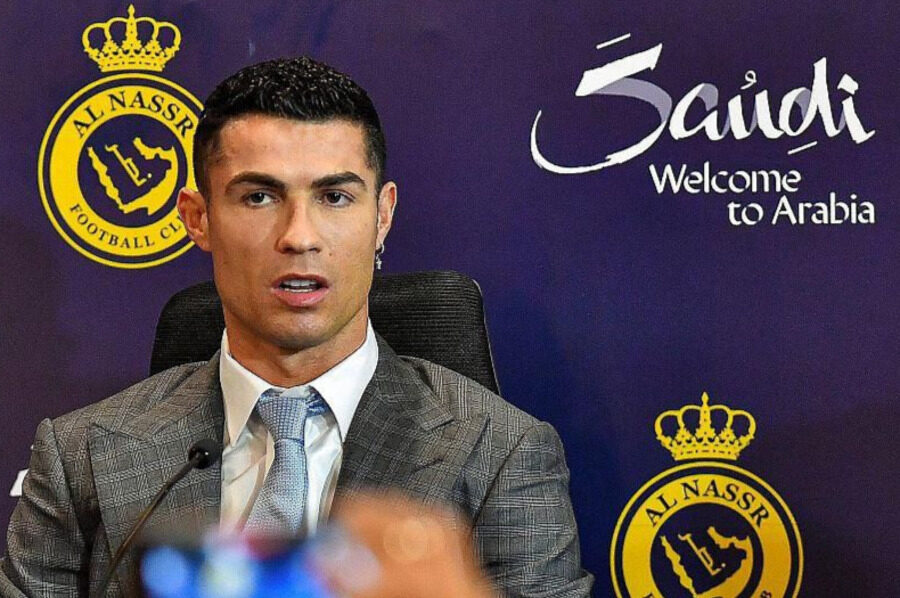 Cristiano Ronaldo (Image credit: SPA)
Cristiano Ronaldo, the Portuguese footballing superstar, has been officially presented to fans in Riyadh at his new Saudi Arabian club, Al-Nassr, where he received a thunderous welcome.
According to Al Ekhbariya state-run TV, the 37-year-old arrived in Saudi Arabia's capital after closing a deal worth more than 200 million euros ($213 million). The five-time Ballon d'Or winner is staying in a city luxury hotel with a large entourage.
"He brought a big team of assistants and even a private security firm," an official told the AFP news agency.
"I want to give a different vision of this country and football. This is why I took this opportunity," Ronaldo said. "I know the league is very competitive. People don't know that, but I know because I saw many games," he added.
Read more: Has Saudi strengthened its 2030 World Cup bid with Ronaldo signing?
Ronaldo, who left Manchester United, appeared on Tuesday at Al Nassr's 25,000-capacity Mrsool Park stadium in Riyadh, according to officials.
Ronaldo is by far the most famous player to have played in Saudi Arabia, but other legends such as George Weah, Pep Guardiola, and Xavi have also spent time in the Kingdom in their later years.
Ronaldo is also among the highest-paid. The Portuguese forward reportedly earned 31 million euros ($33 million) at Juventus before accepting a pay cut to rejoin Manchester United.
Ronaldo's contract extension with Al Nassr until June 2025 is the Kingdom's latest foray into top-tier sports, following its acquisitions of Formula One, boxing, and golf, as well as English club Newcastle United.
Click here for more on Ronaldo's deal with Saudi's Al Nassr FC
Exclusives