Tony Cripps, the CEO of Saudi Awwal Bank (SAB) speaks to Economy Middle East in an exclusive interview on the sidelines of the EFG Hermes Saudi Forum in London. In this discussion, he sheds light on SAB's ambitious digitization strategy and the fundamental factors propelling the bank's sustained growth.
How do you see the current economic climate in Saudi Arabia and how is it impacting SAB?
The growth trajectory, as everyone will remember, was incredibly strong in Saudi Arabia last year. It was a top G20 country and recorded an 8 percent growth. This year it will be a little slower, but what is encouraging is that the non-oil sector is projected to grow at around 4 to 5 percent both this year and next.
The diversification is happening at pace. Therefore, as a financial institution, financing that growth across the diversification of developing sectors is really a buoyant mood for the finance sector.
Read more: Saudi banks see marginal profitability gains in Q2
SAB has announced a net income of SAR3.3 billion ($880 million) for H1 2023 which marks a 59 percent increase from 2022. What are the key drivers of this strong performance? What are your plans for maintaining the growth in the second half of the year?
Higher interest rates and the sensitivity of our book to higher interest rates was well communicated, and that materialized as expected in 2022 and continued into 2023. Additionally, our business witnessed growth in both deposits and lending, with this uptick in growth occurring in the latter part of 2022.
As we got past the merger that we had been focused on in the previous couple of years, we shifted our focus back to growth, and the opportunity was there. We've seen that continue in 2023. In fact, growth this year was stronger than last year. With the positive economic outlook in 2024, we expect that growth to continue.
SAB has recently partnered up with U.K. fintech Wise to connect its customers with "fast, secure and cost-effective" remittance services. How will this partnership help to reduce the cost of remittances for SAB customers? How will SAB manage the risks associated with cross-border payments?
SAB is very experienced with cross-border payments. We hold a fairly large share of remittances already in the Kingdom ranging between 10 and 15 percent. We partner with other technology providers and have been doing so for a very long time. We also partner with HSBC in these areas, with technology and collaborative ventures.
This recent announcement, this MOU, is intended to enhance the customer proposition to allow instant cross-border payments, which, of course, is a financial sector ambition of the regulator itself and part of the vision strategy to open up the sector to cross-border payments.
How is SAB adapting to the changing digital landscape? What are the bank's plans for innovation in the financial services sector?
Digital innovation has been at the core of our five-year plan, and we're two and a half years into that plan. We have spent a significant amount of investment in digitizing more of our products and services at a retail and a corporate level. We are just about to embark on a transformational change to our trade servicing platform, our trade finance platform.
We are the leading bank in the Kingdom for trade servicing with about 24 percent of that market. It is a highly manual industry around documentation swapping. This new platform will make much of that go away, and therefore, the service to the client will be greatly improved and much more efficient.
We are implementing that right now. It is our biggest project, but we will continually focus on digitization of banking services in the years to come.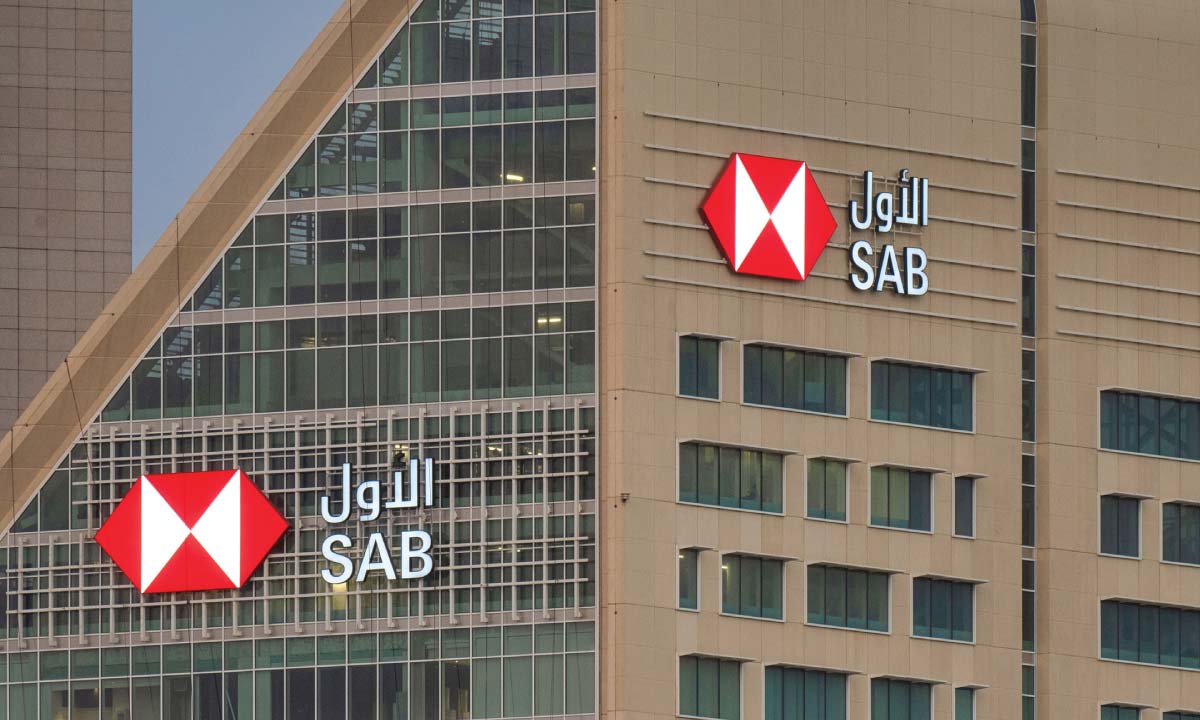 How is SAB working to improve financial inclusion in Saudi Arabia?
In a few ways, we are big supporters of the SME program within the Vision 2030 strategy. Our SME business is relatively small – we have not typically been a mass market bank in essence, but we are very focused on it, and have been for a couple of years.
We have implemented a new technology platform that allows our SME customers to online and onboard themselves and get access to services. That means that we have, in the last 12 months, quadrupled the numbers of SME customers we're onboarding on a month-by-month basis, and we expect that to double again. In the SME sector, specifically, we believe we are playing a key role.
Furthermore, we prioritize financial literacy, recognizing its significant importance. We were the first bank to put in place a financial model in the banking app that allowed you to track your spending by segment. You could go online and figure out how much you'd spend on fast food, or airline tickets, or entertainment, or whatever. In that way, it helps educate you to control and plan how you manage your finances.
What do you expect to take away from the EFG Hermes Forum?
When I travel to other parts of the world to talk about what is happening in Saudi Arabia, it is an exciting opportunity for companies coming in, in many different sectors, including tourism, infrastructure, the EV market, renewables and so on.
This conference helps highlight the real opportunities that exist in Saudi Arabia and the opening up of the capital markets, as we heard from His Royal Highness Crown Prince Mohammed bin Salman bin Abdulaziz, Prime Minister, and Chairman of the Council of Economic and Development Affairs. The takeaway is very positive.
For more interviews, click here.